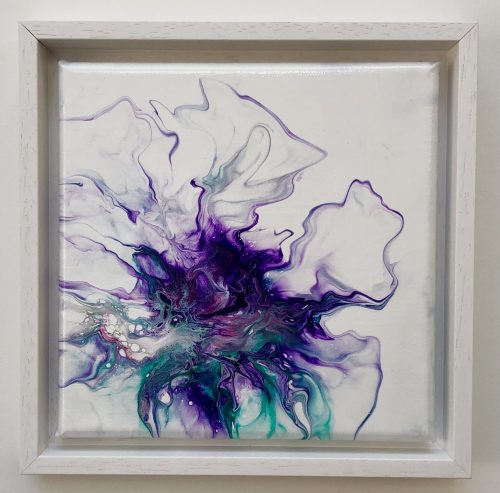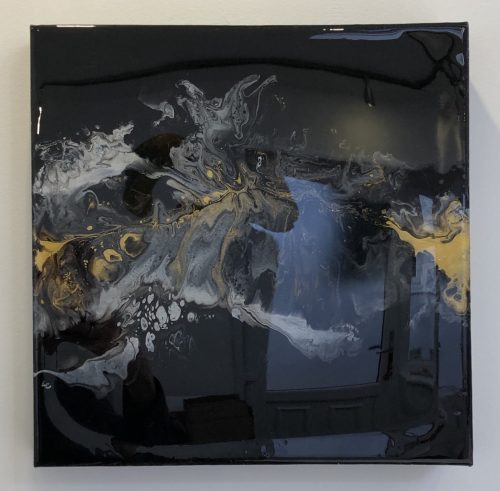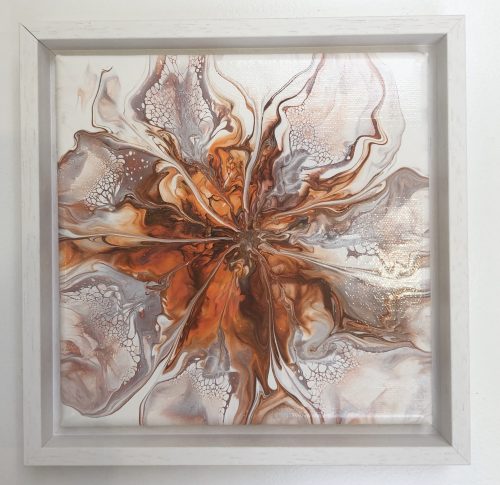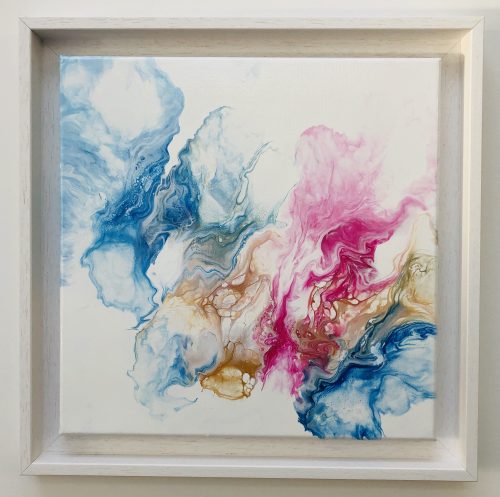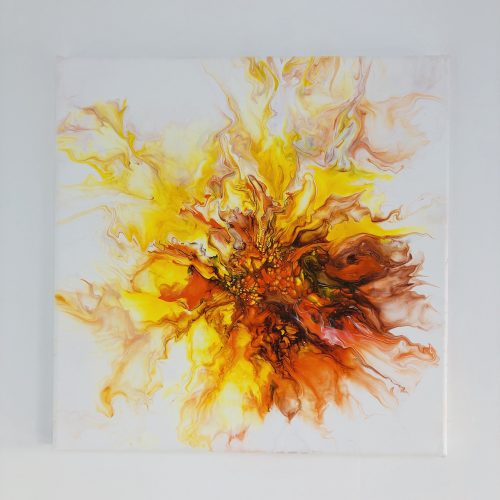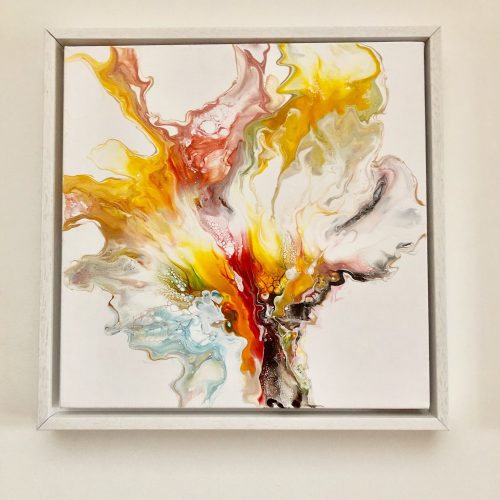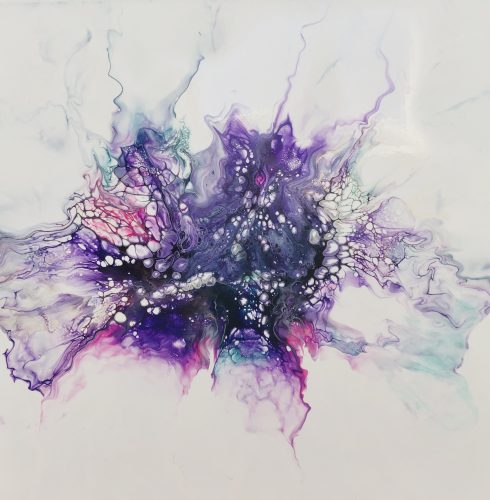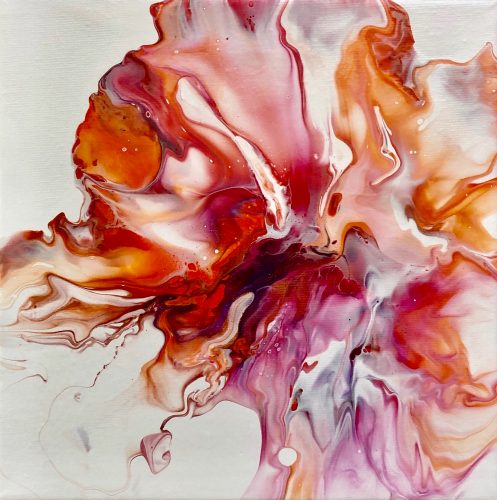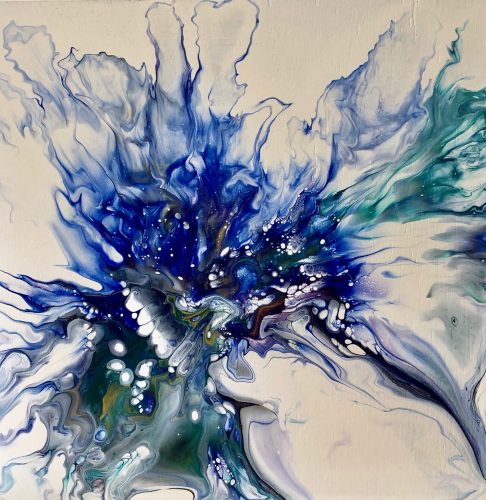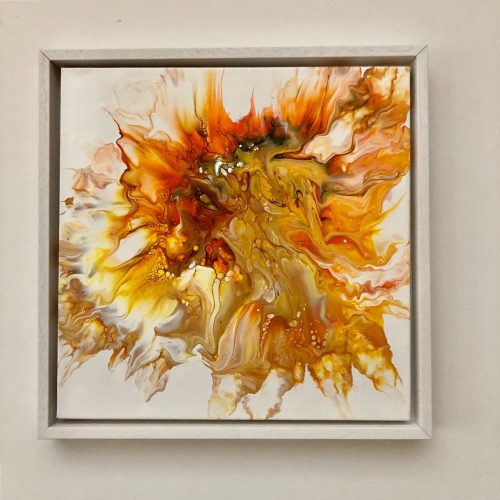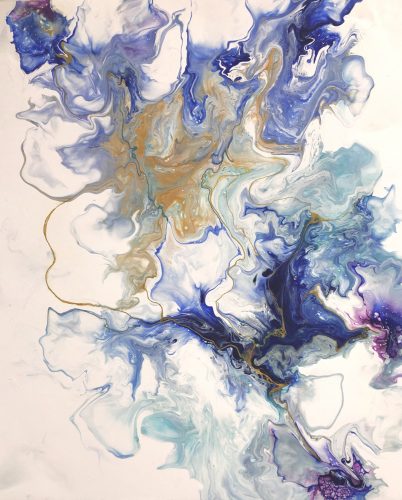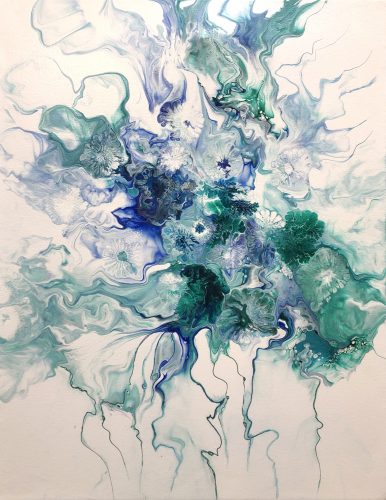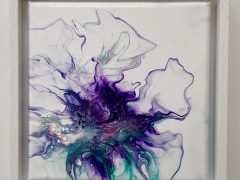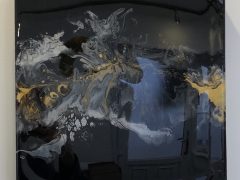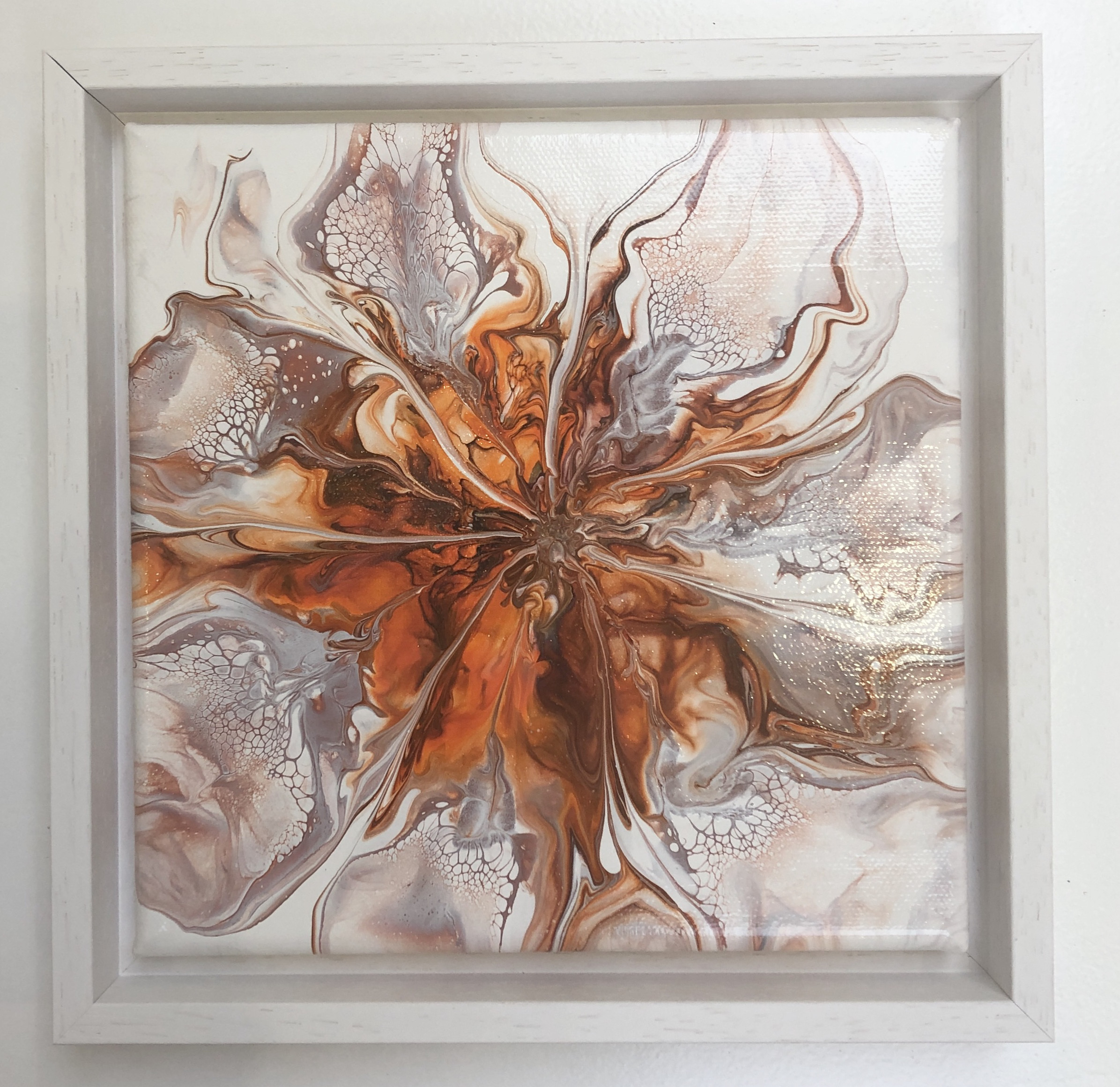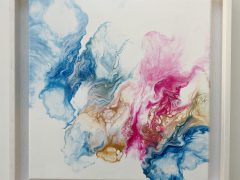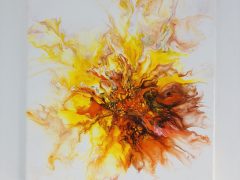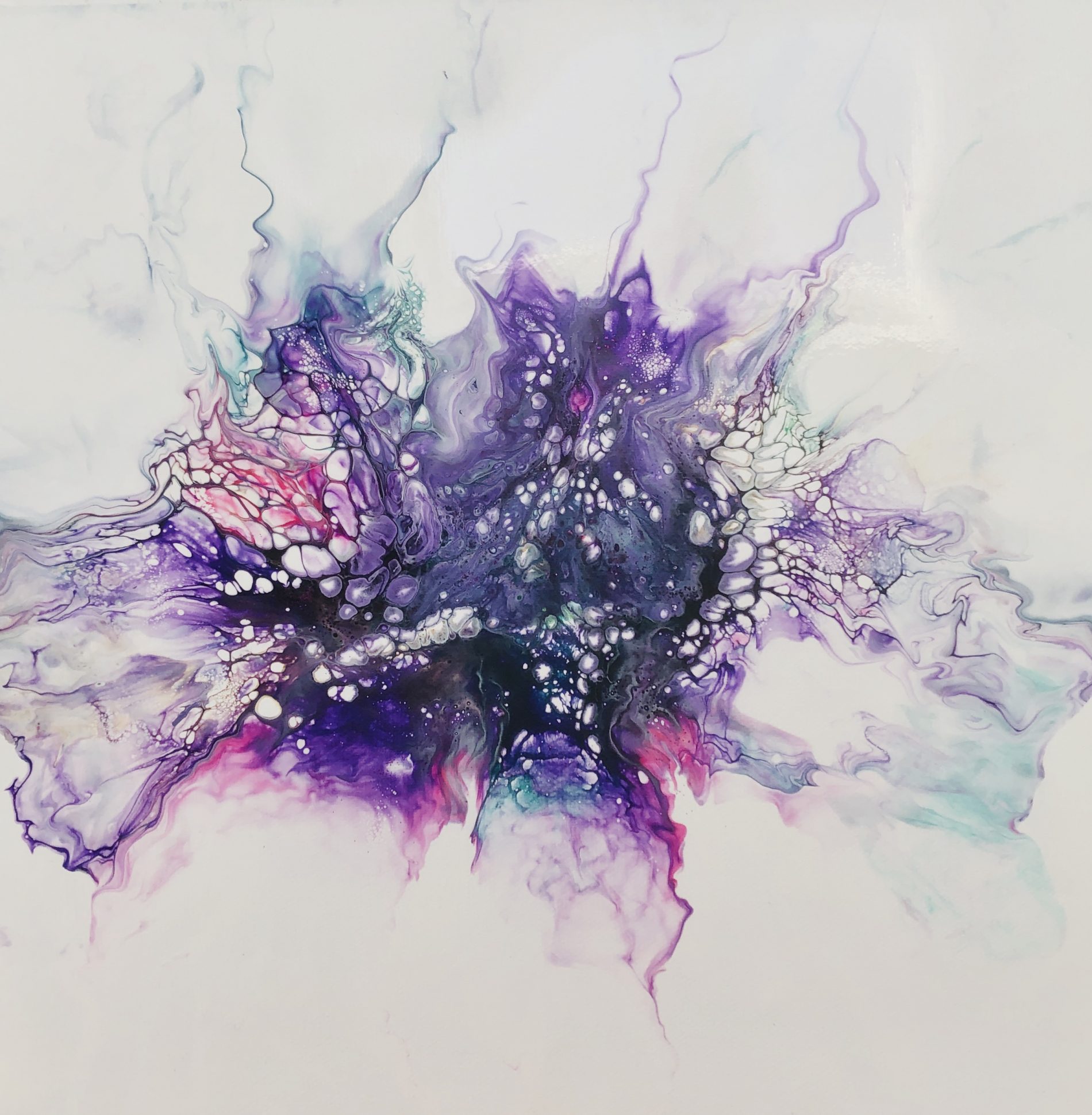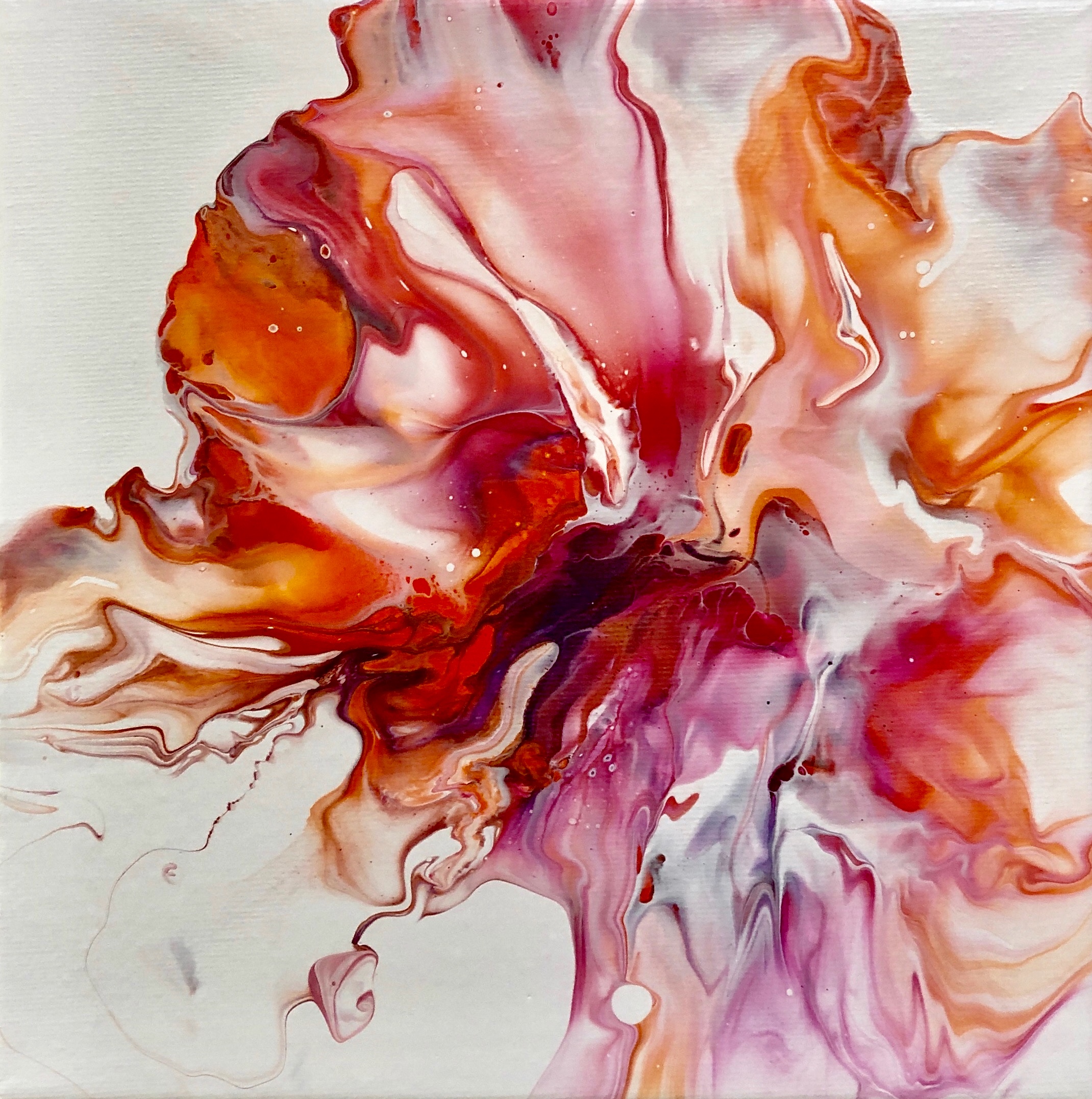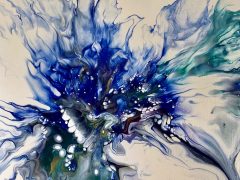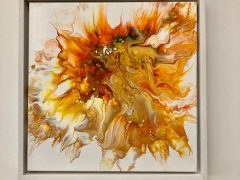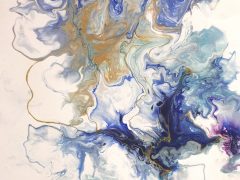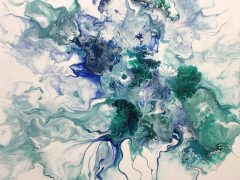 The energies present in the universe are channeled through the paints onto the canvas using the volatile and unpredictable fluid acrylic method, producing colourful abstract paintings  often of unexpected beauty.
Studio visitors welcomed anytime – even at short notice – just phone to confirm
A 3 hour introductory class in this method is offered at a time to suit you – minimum of 4 people. £40pp. Just bring enthusiasm and a smile! Phone to discuss.
Inchgarvie, 5 Upper Colquhoun Street, HELENSBURGH, Scotland G84 9AQ
Open Studios 2020 opening
Friday 21 to Monday 24 August
Saturday 29 to Sunday 30 August
By appointment at other times