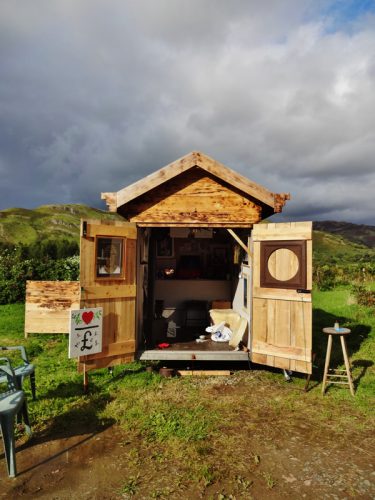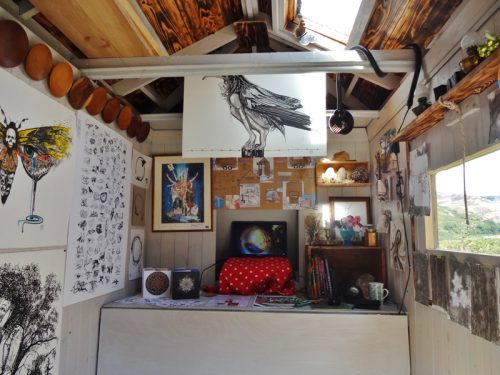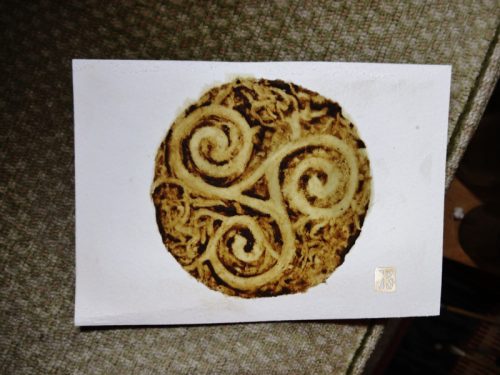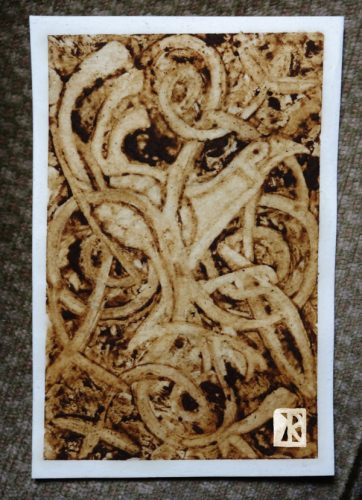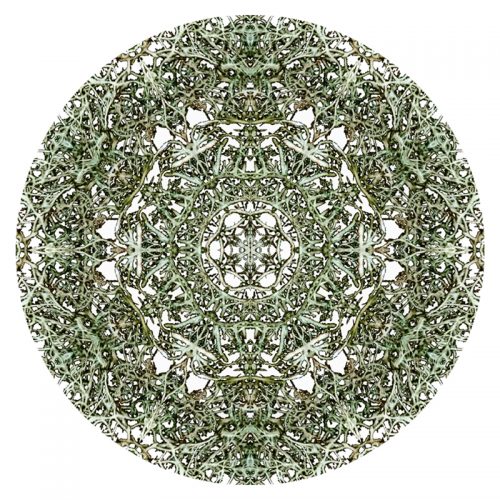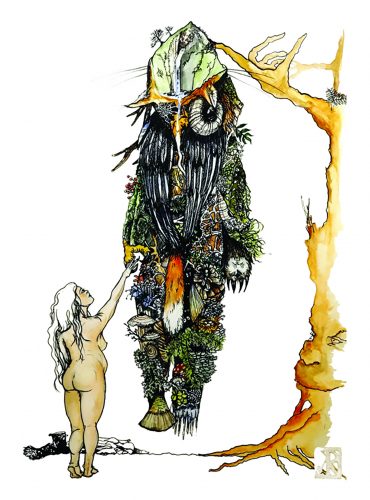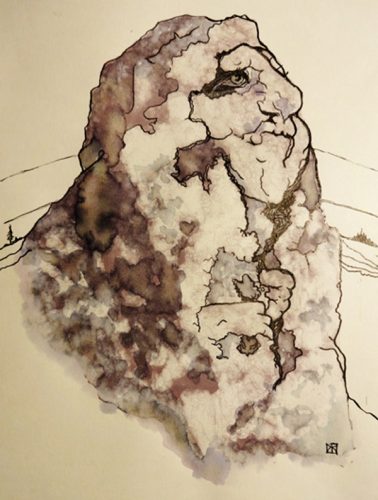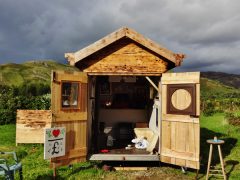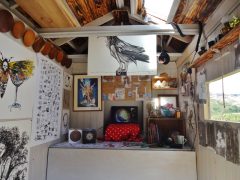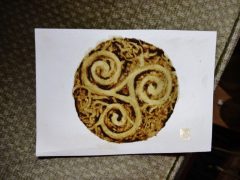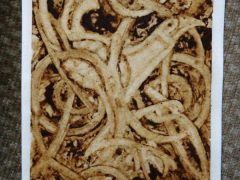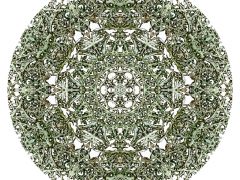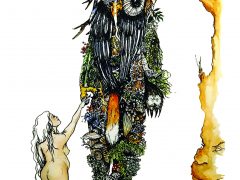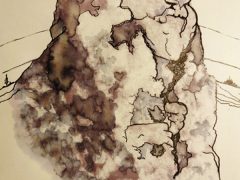 Kat Robertson describes herself as a Gaia-driven, 'stream of consciousness' artist. She engages with creativity as a connective, spiritual, healing practice. The creative process and sharing it is an important aspect of her work. Using her blog as a 'virtual gallery', she shares these 'experiments' with a wider, global, audience.
Look out for her in her mobile Gaia hut in Ardfern village this year! 
Moine Ruadh, Ardfern, Lochgilphead, Scotland PA31 8QP
Open Studios 2020 opening
Friday 21 to Monday 24 August
Saturday 29 to Sunday 30 August
By appointment at other times
THIS YEAR THE GAIA-HUT IS ON THE MOVE!
For the Open Studios event Kat Robertson is joining forces with Lizzie Rose in Ardfern Village.
The hut can be found, happily nestled, in a corner of her beautiful garden from the 21st – 30th August.
Making this a 'two-for-one' on the red dot trail!
(contact details and artist's main residence remain accurate for the rest of the year)