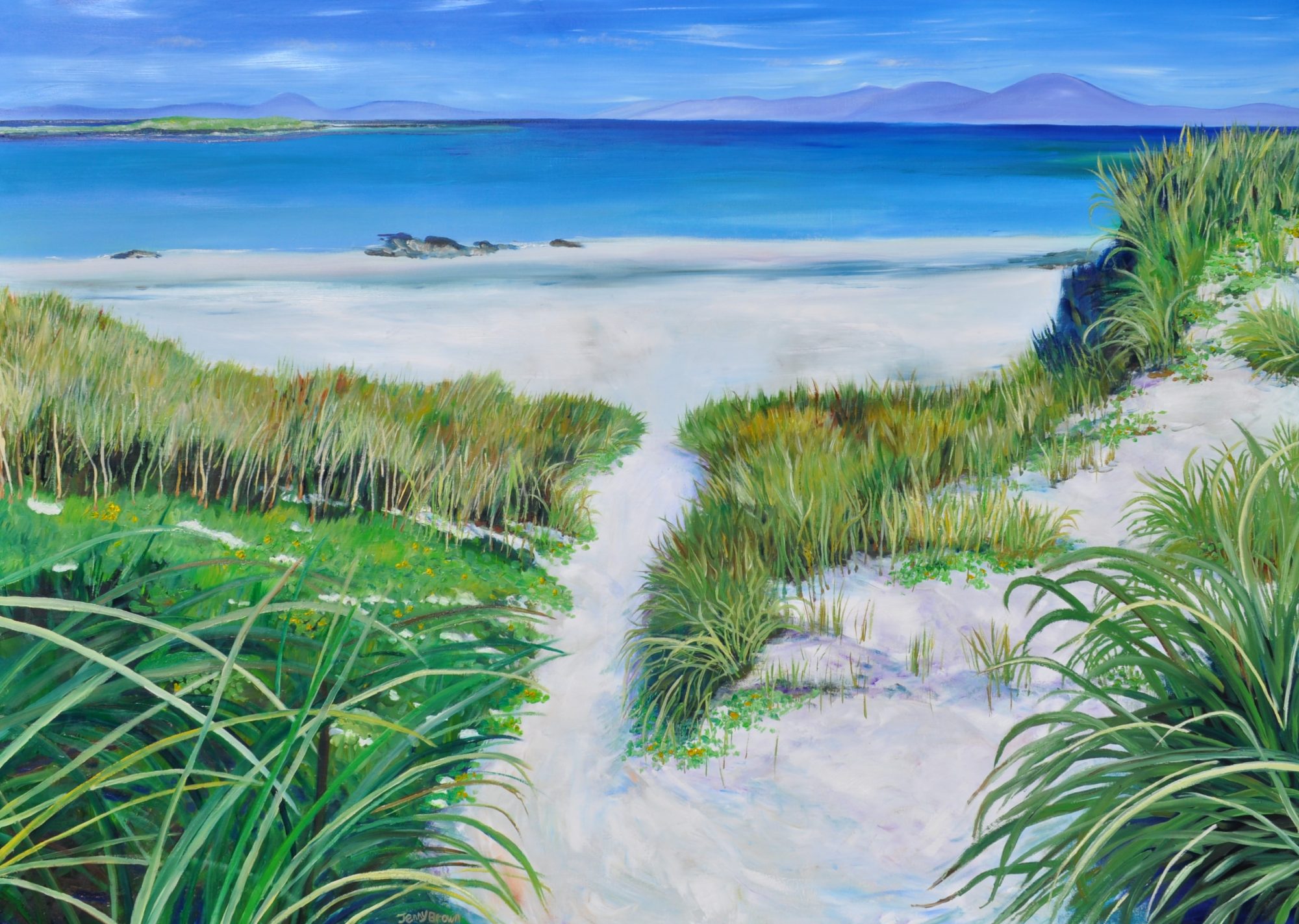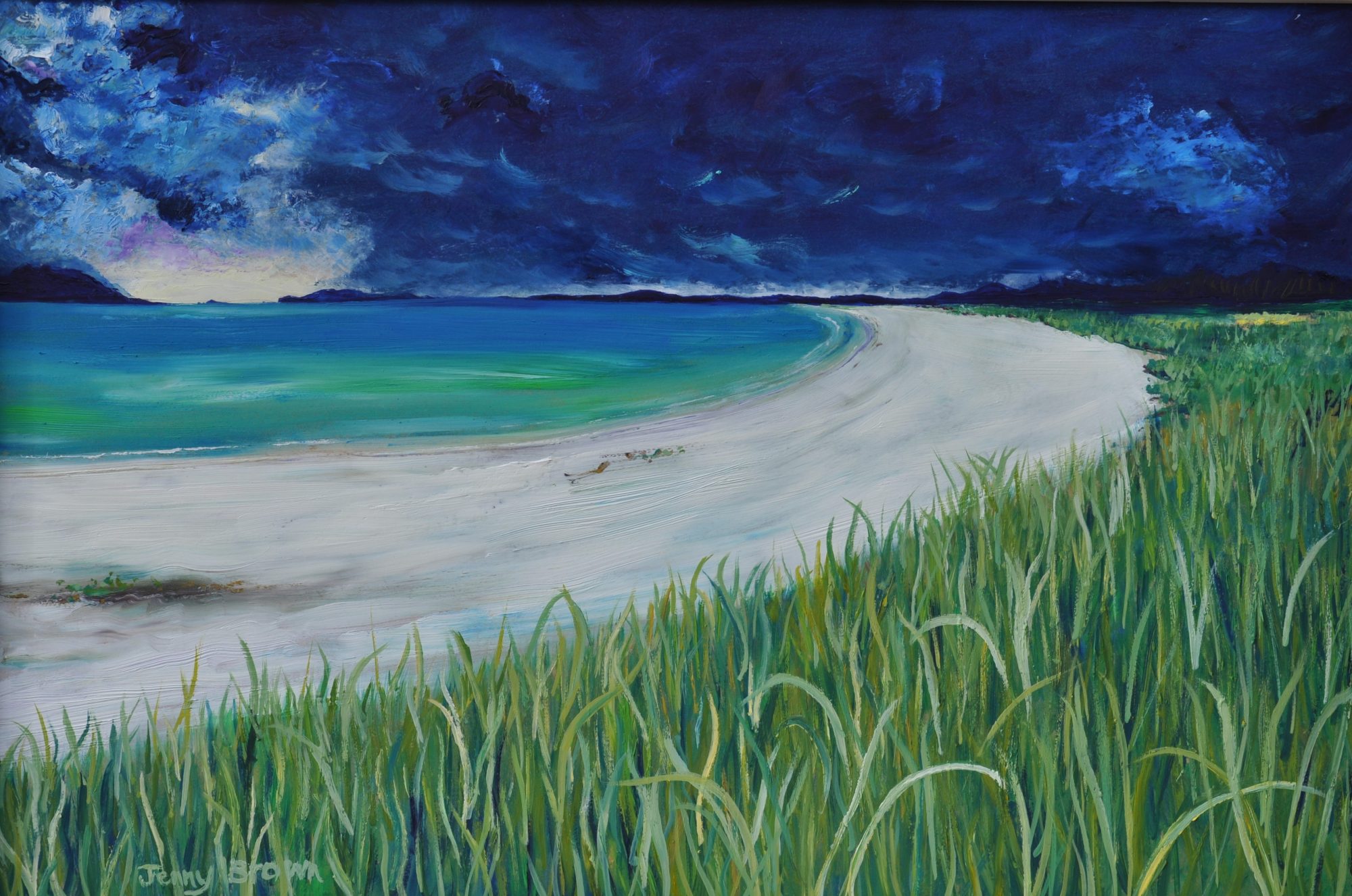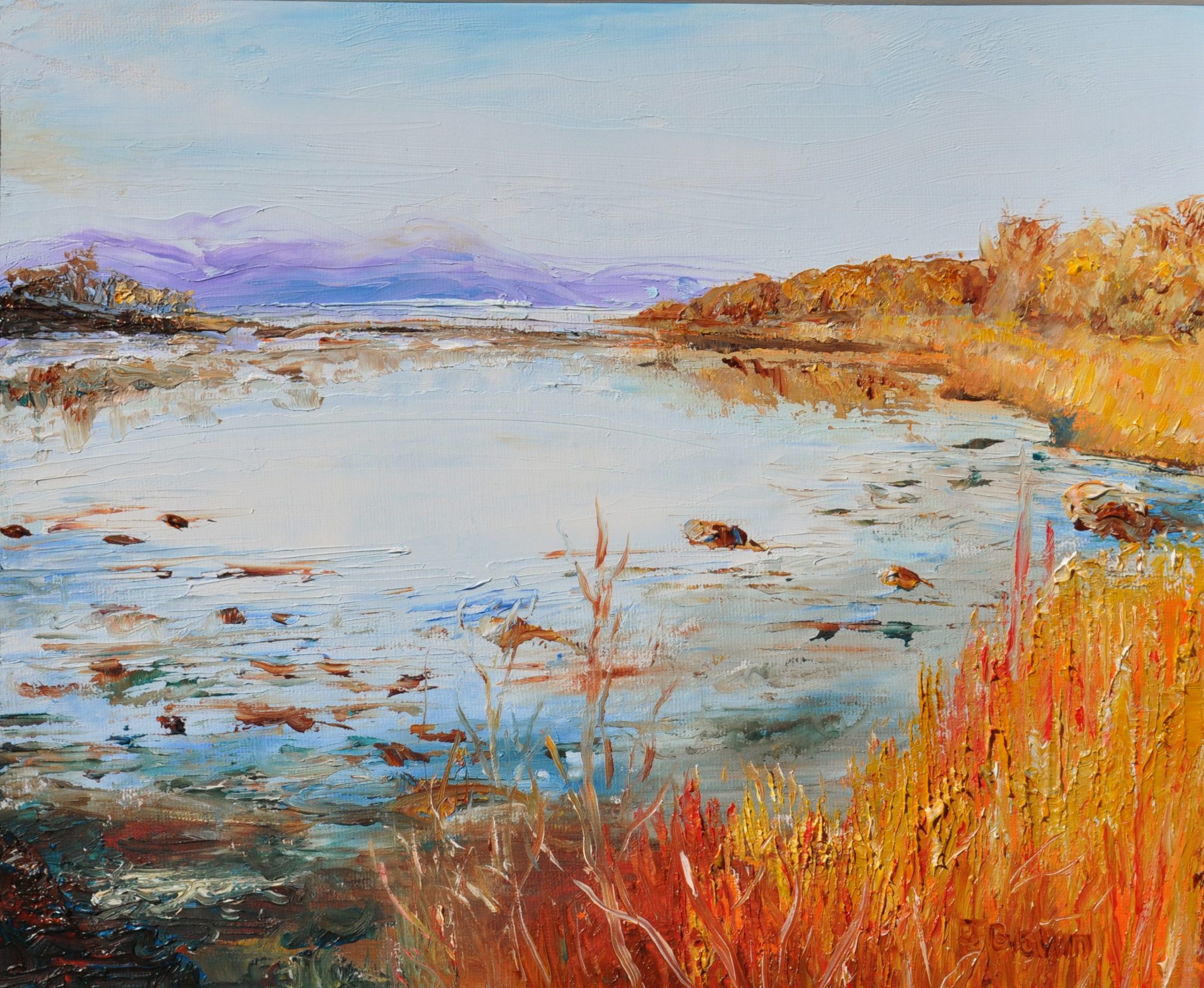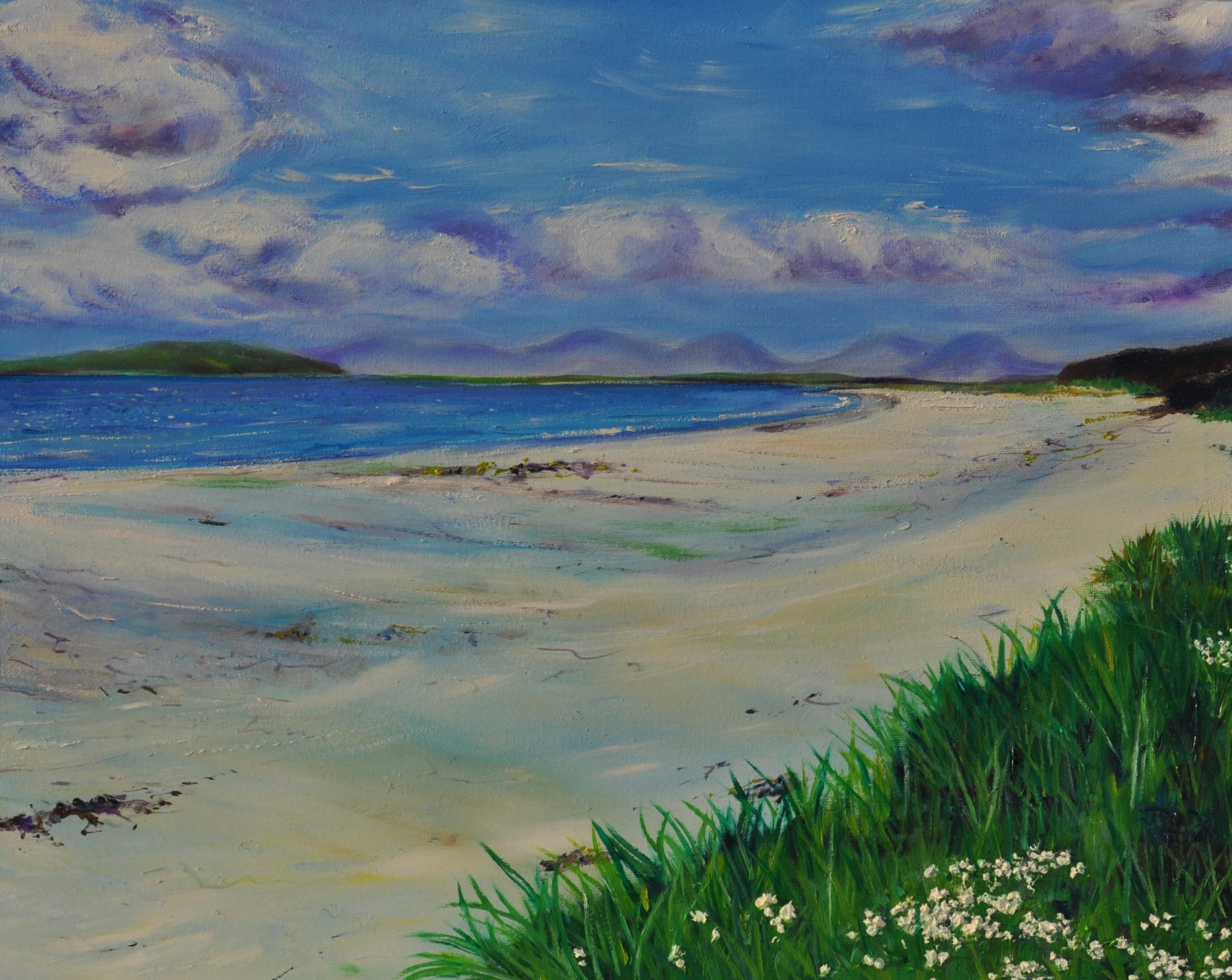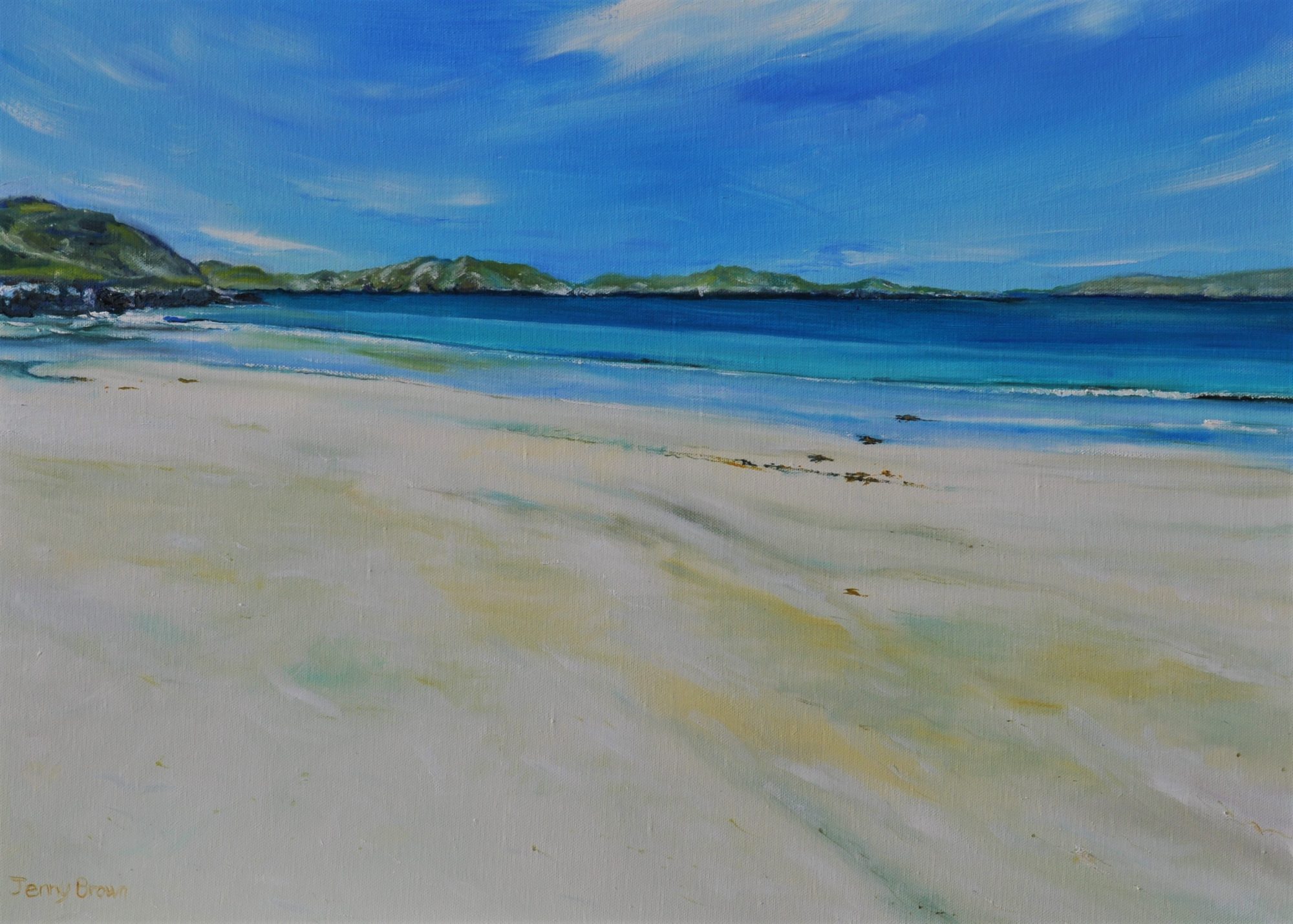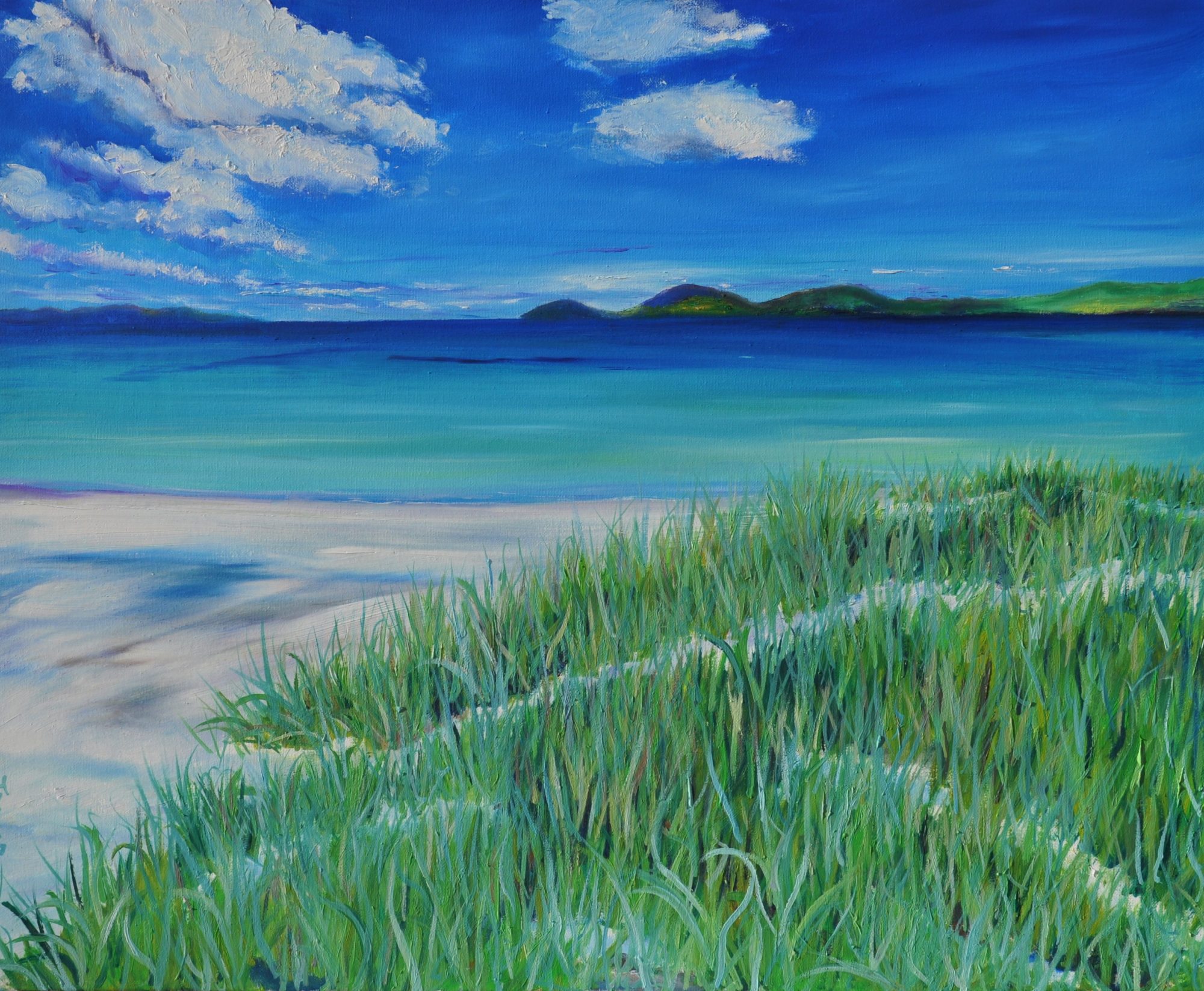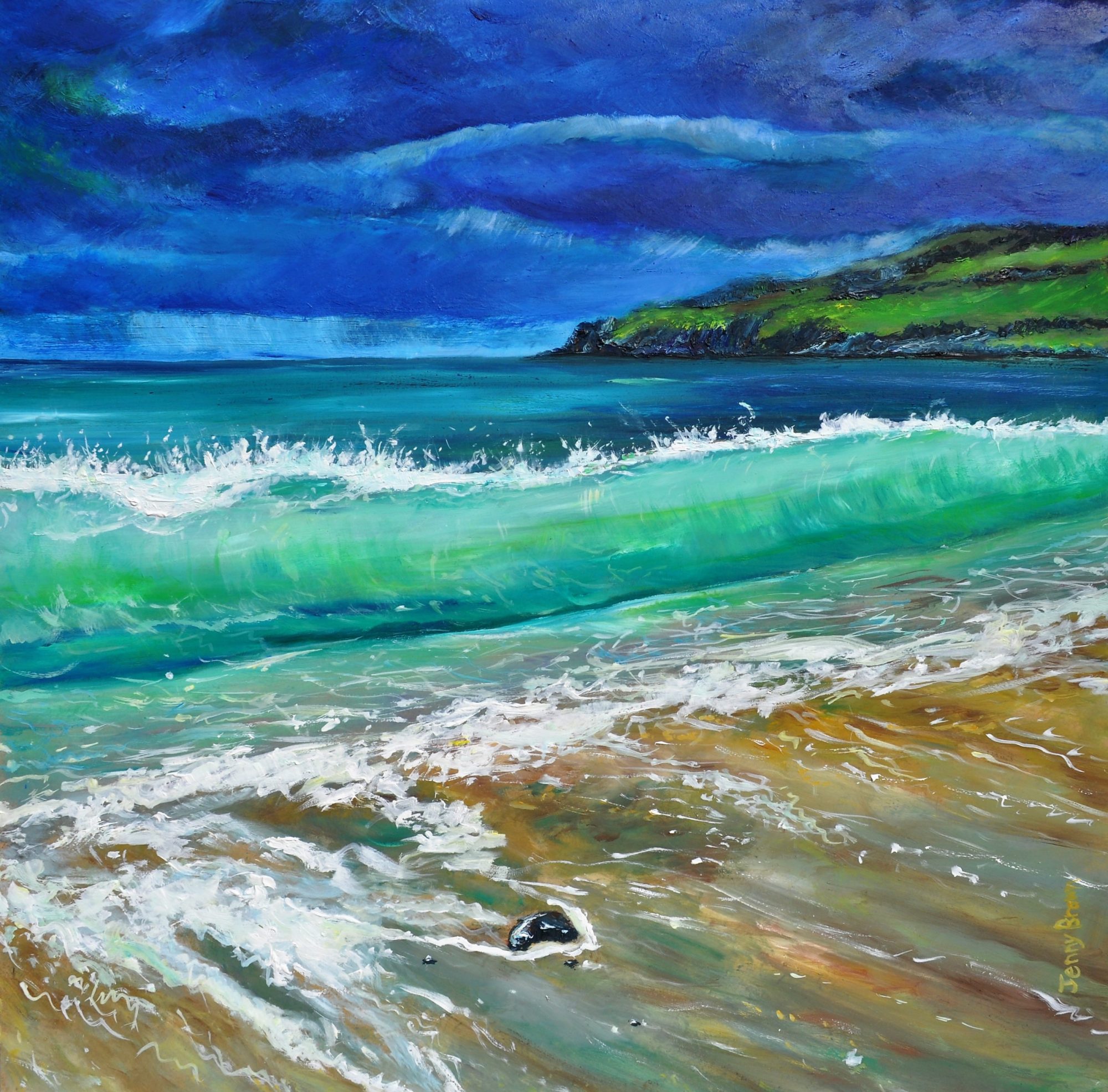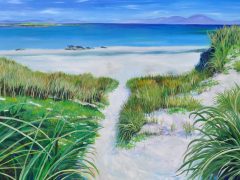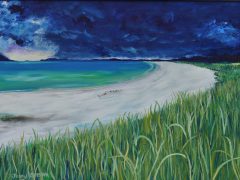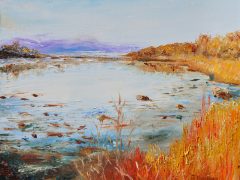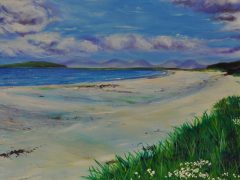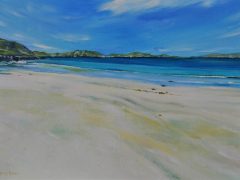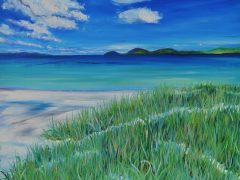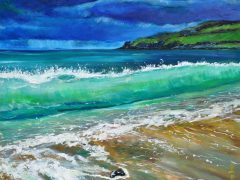 Jenny Brown is an award-winning seascape artist and retired teacher from Kilmarnock with family ties to Kintyre. She won the Buckreddan Prize at the North Ayrshire Open Art Exhibition 2022.
Jenny is a new member to Artmap and has been a member of Open Studios Ayrshire for 8 years. She has had several solo exhibitions and her work hangs in galleries in Argyll, Glasgow and Ayrshire. She works in oils and is heavily influenced by the stunning beaches of the Western Isles, Kintyre and Isles of Arran & Ailsa Craig.
Jenny's studio is open Sat 19th until Sun 27th August.
St. Blaans Hall, Southend, Scotland PA28 6RF