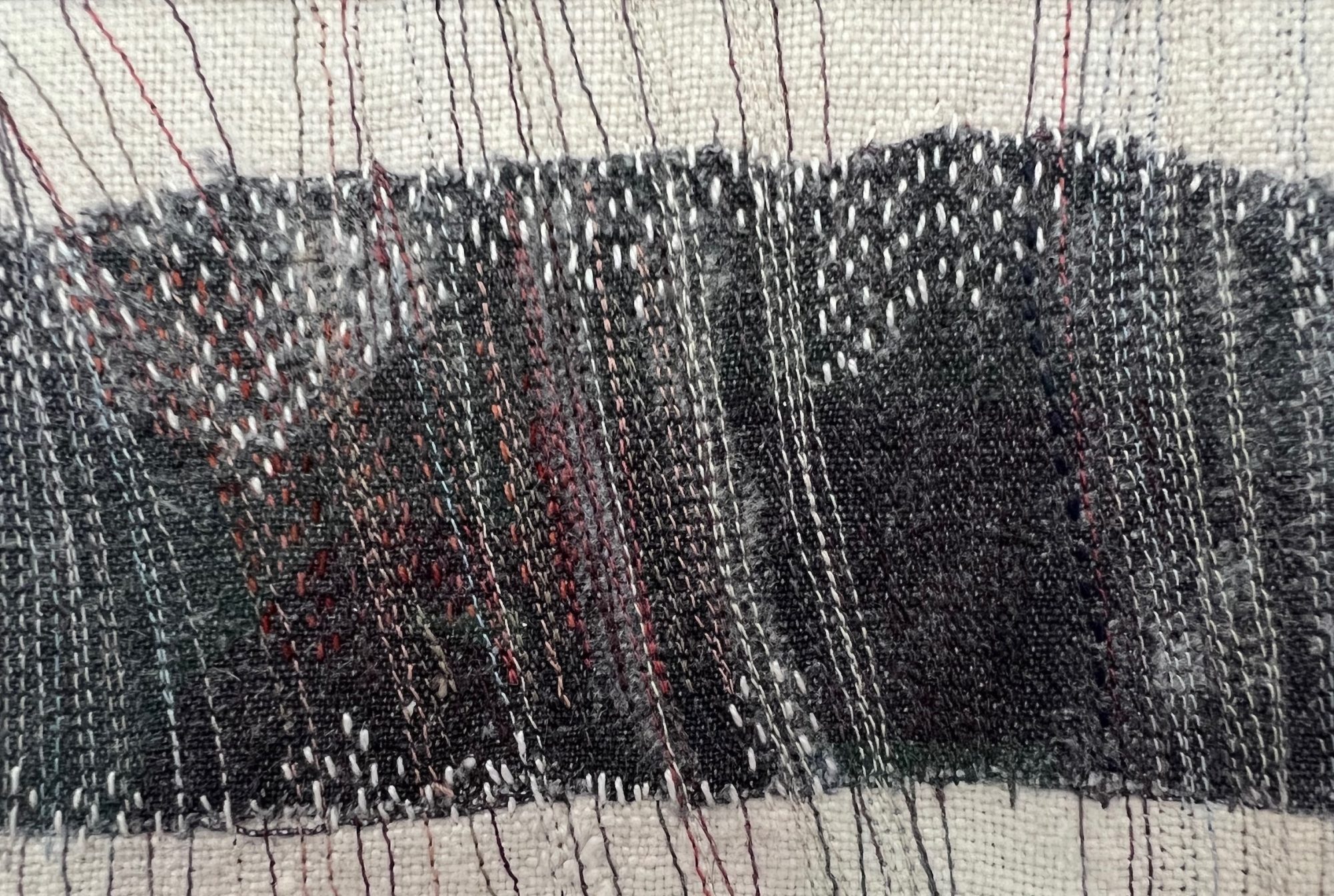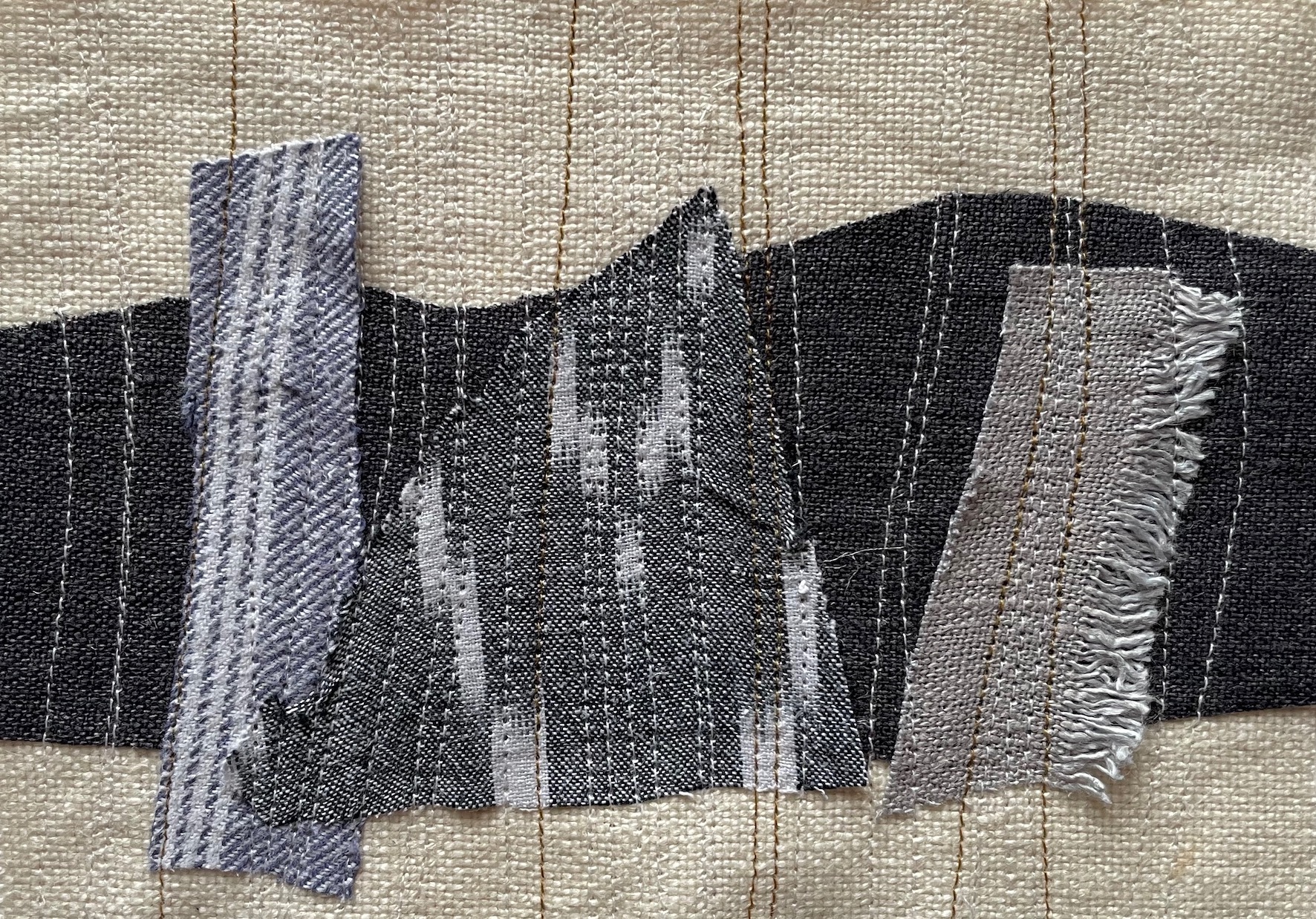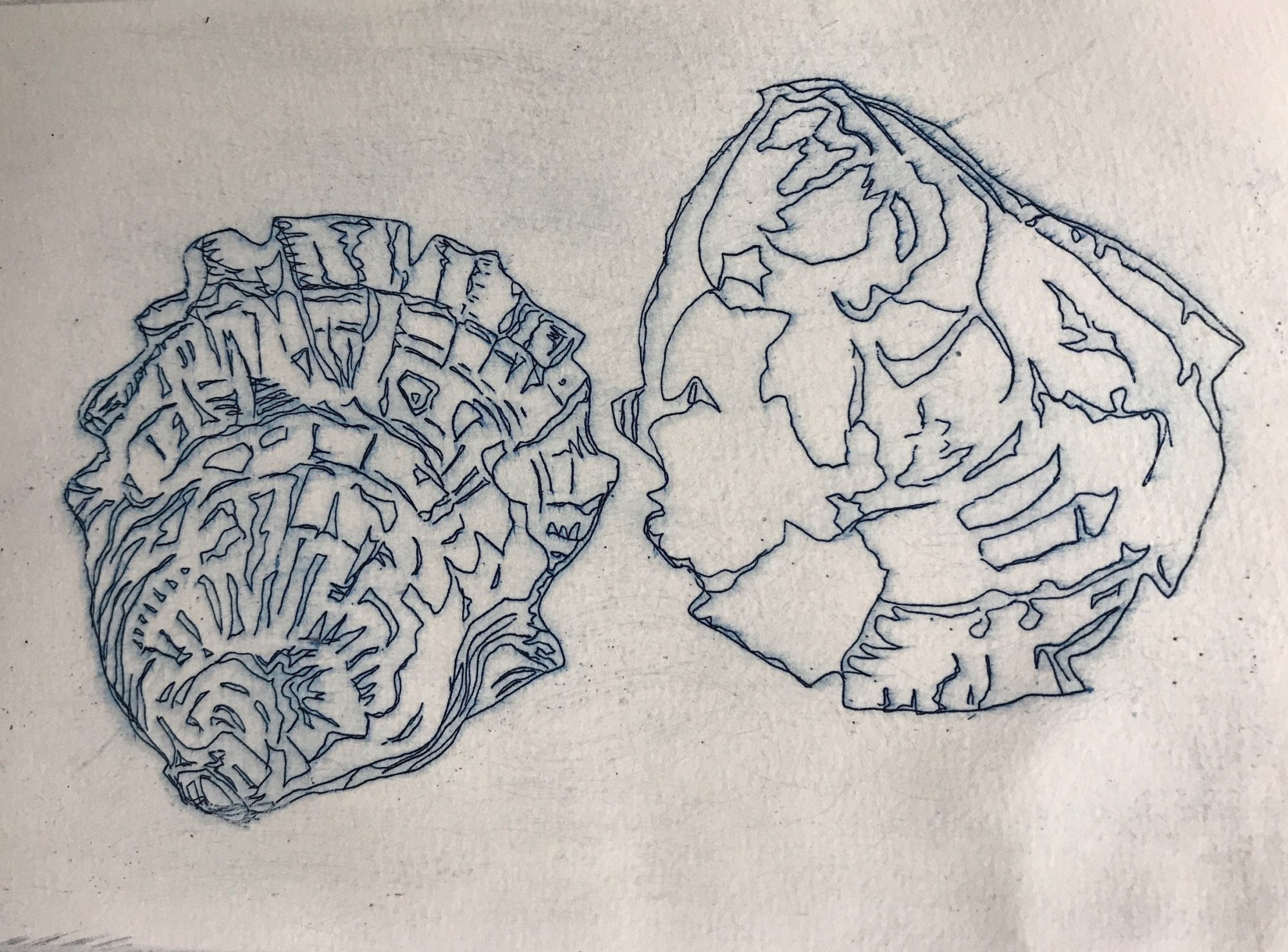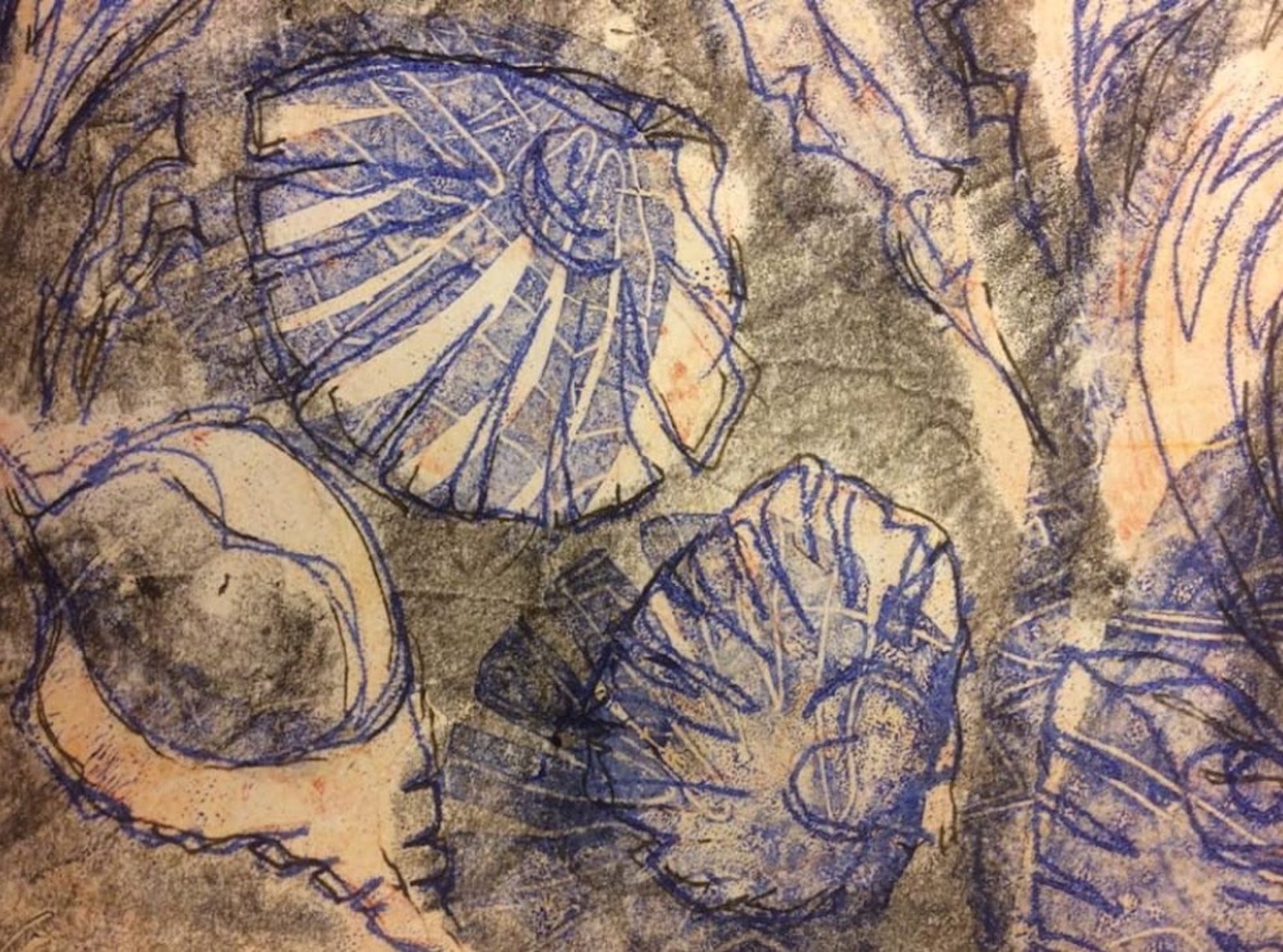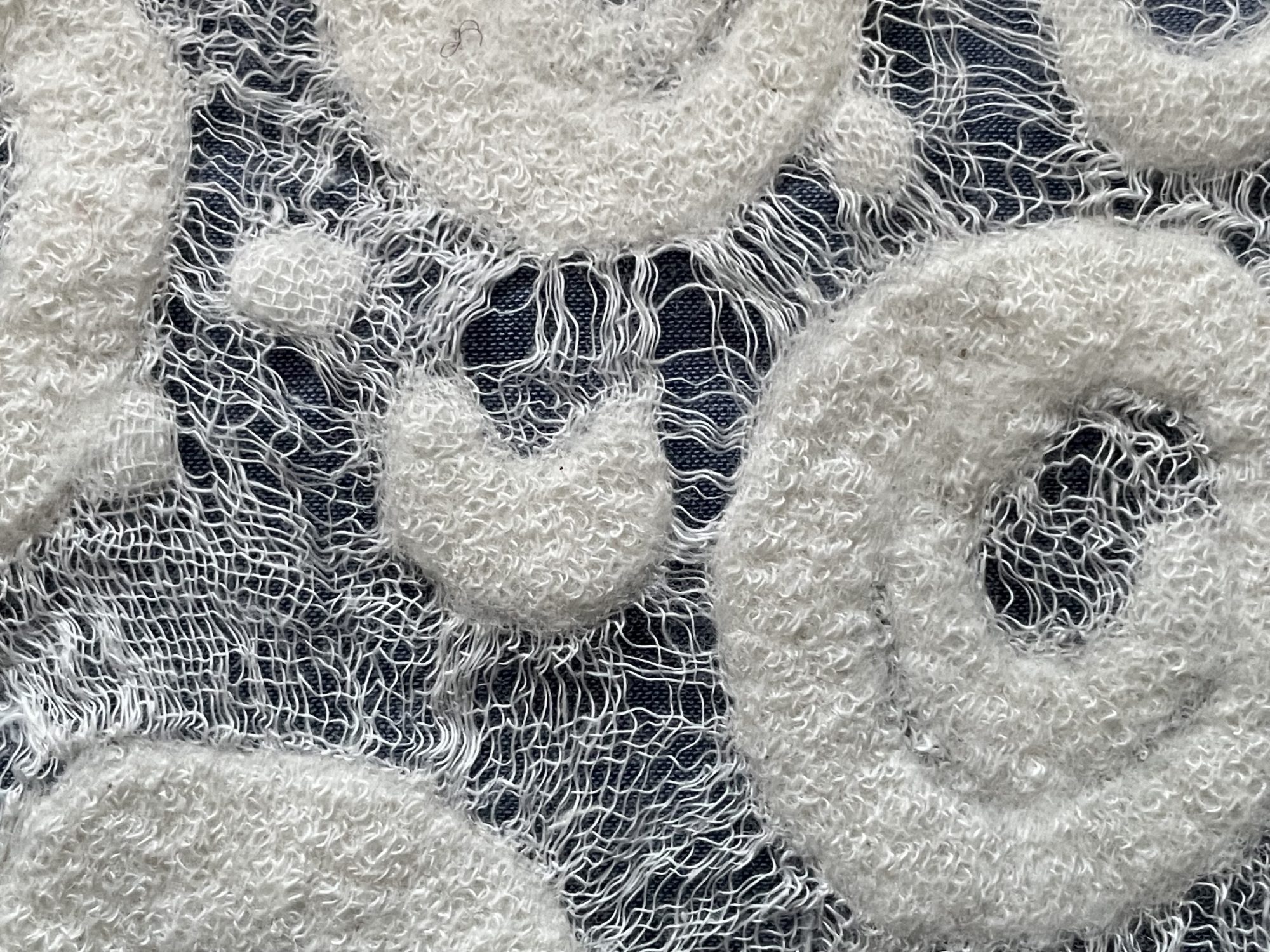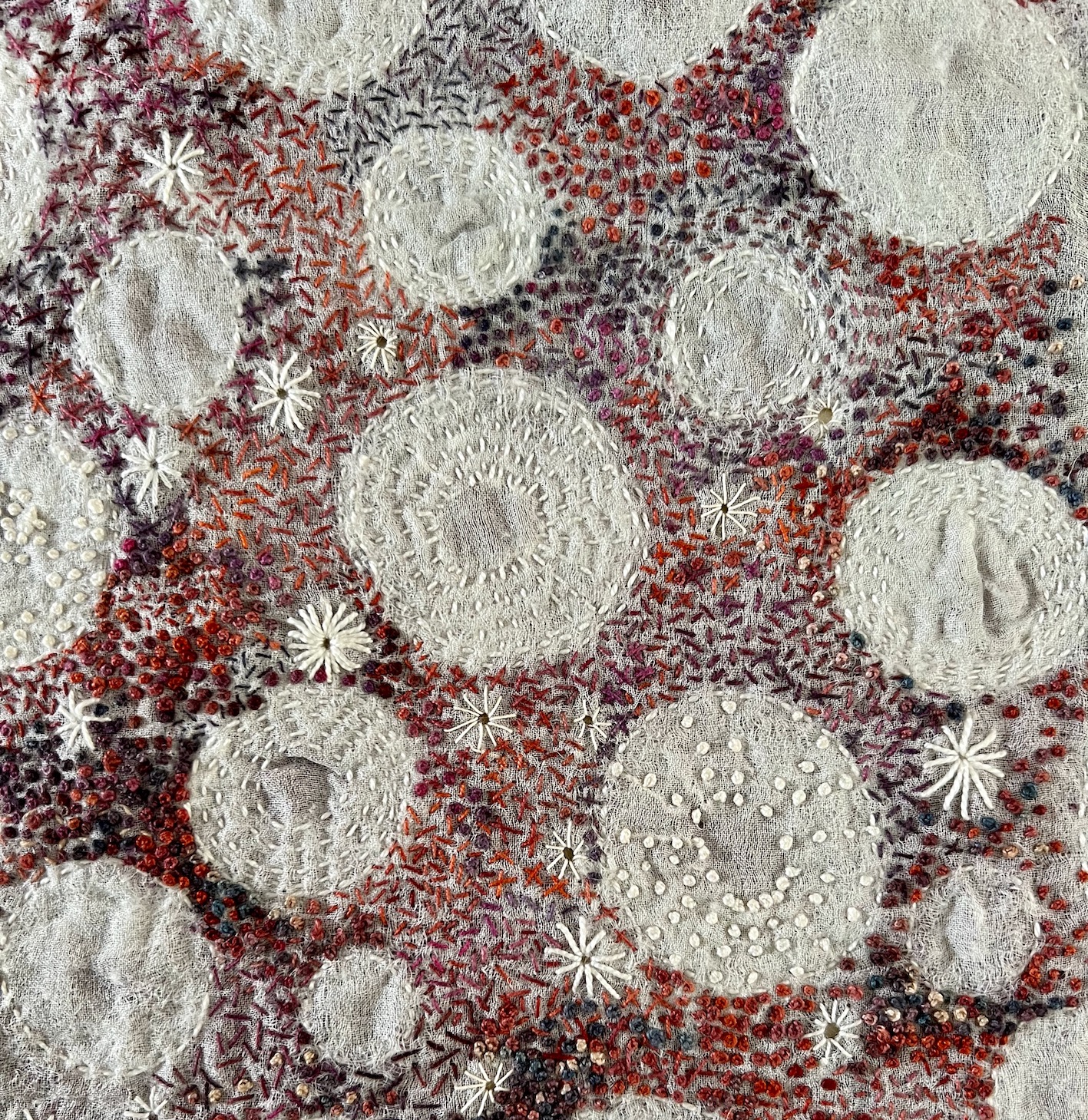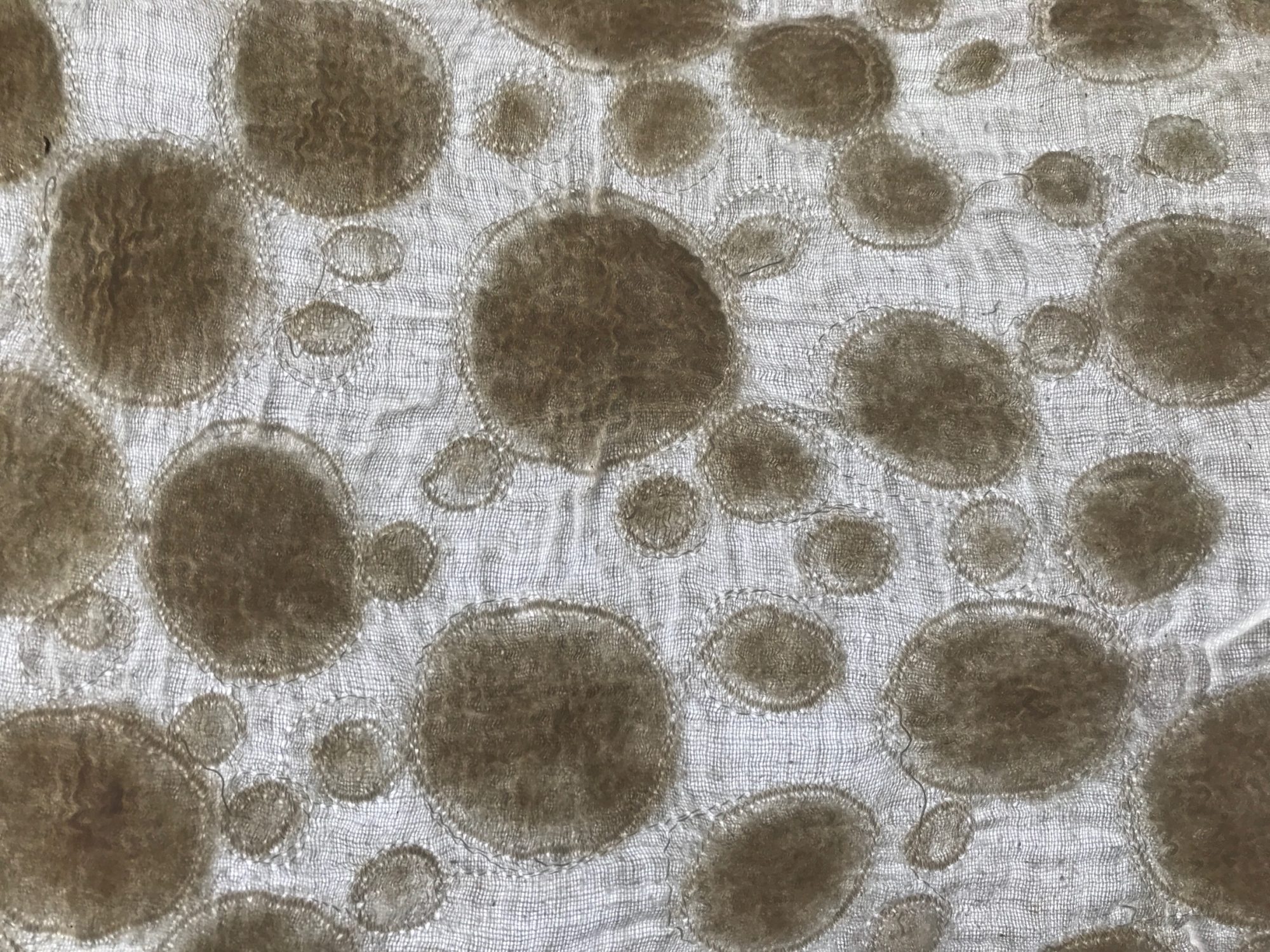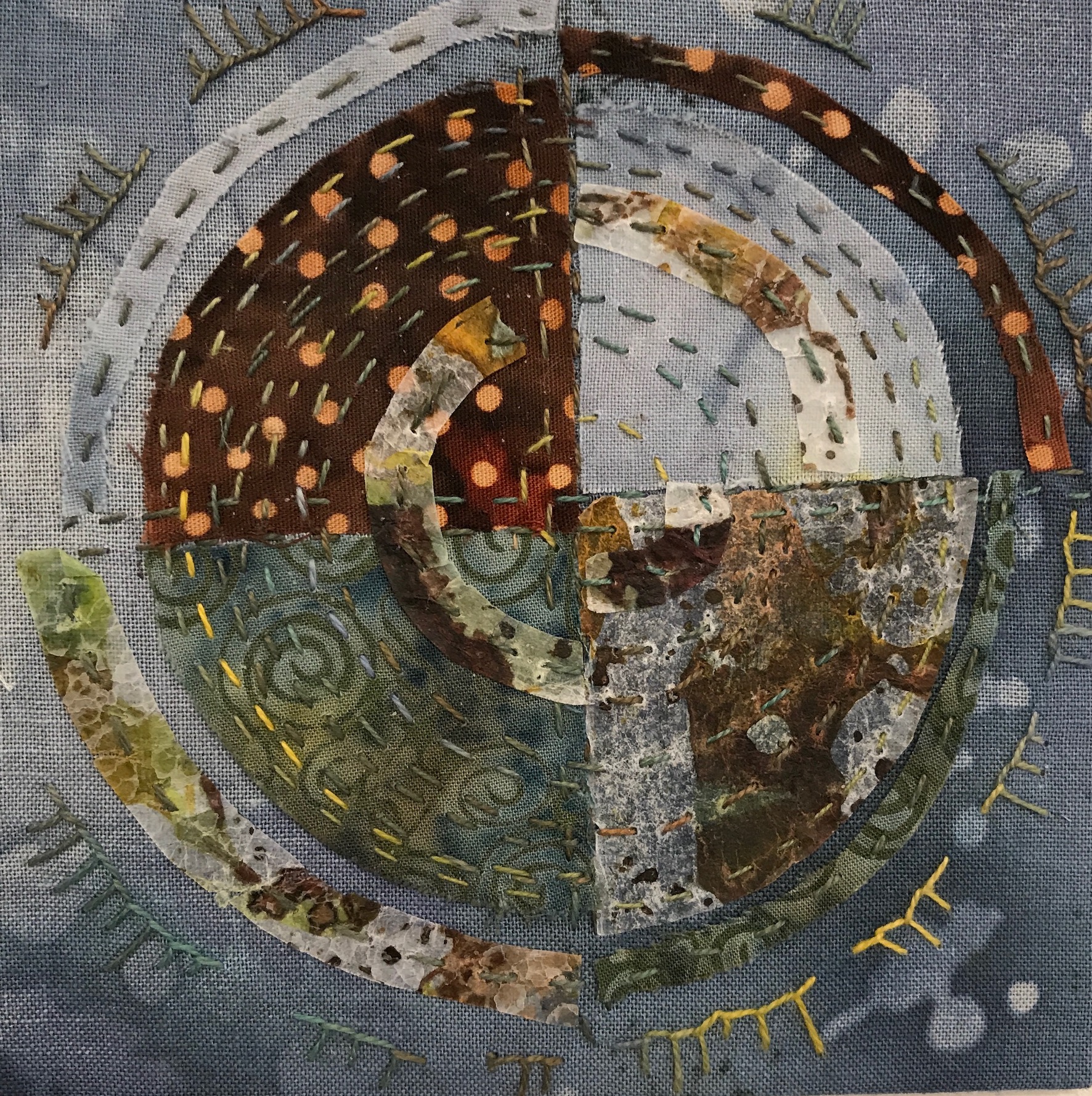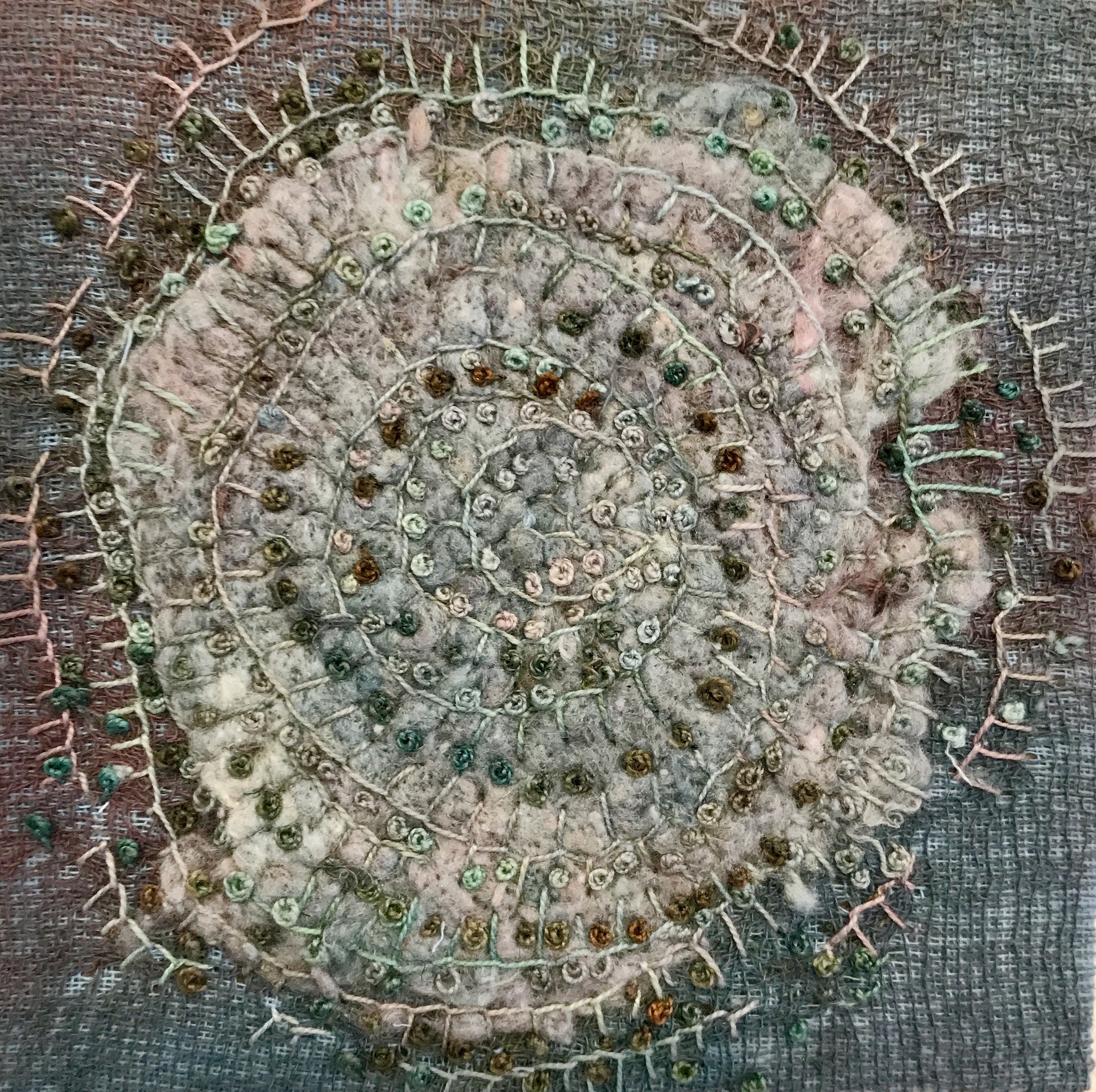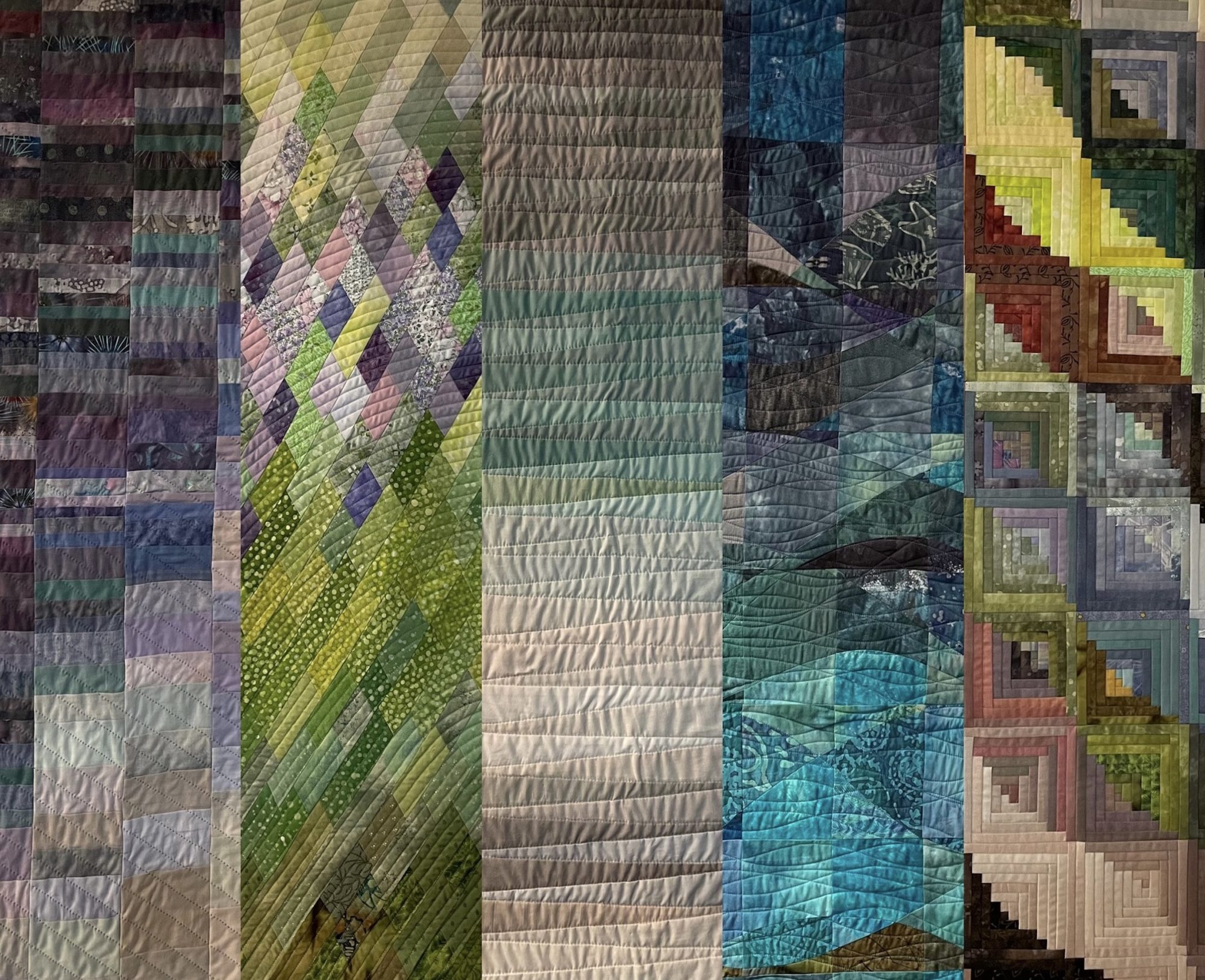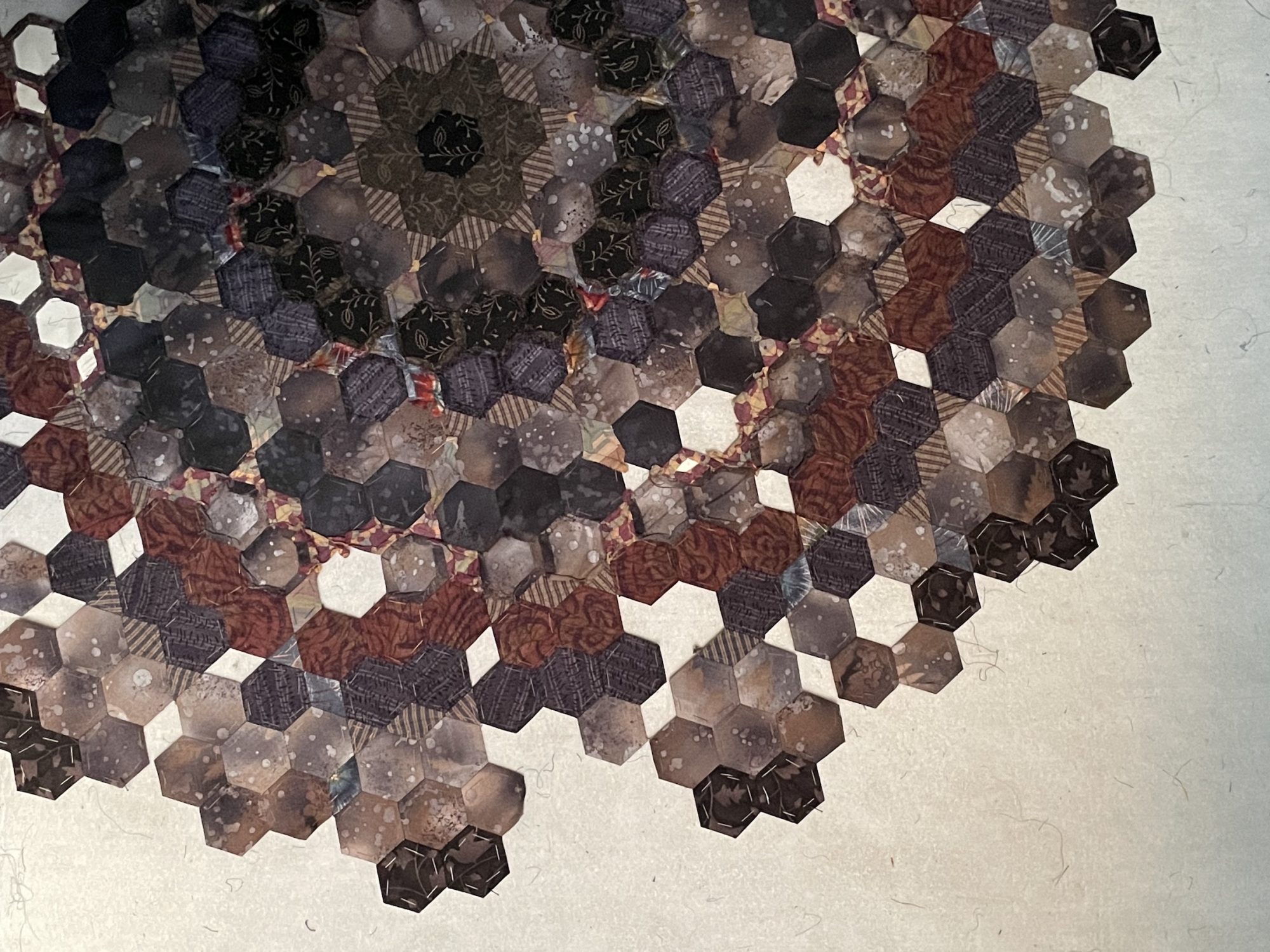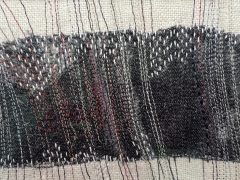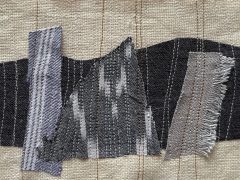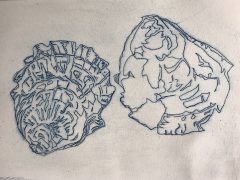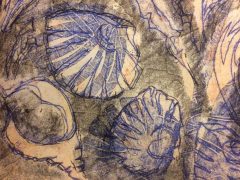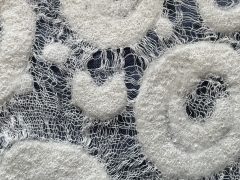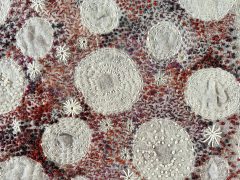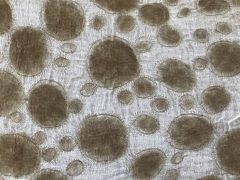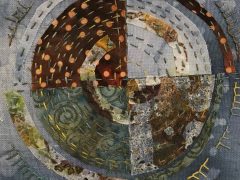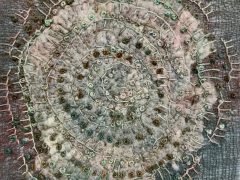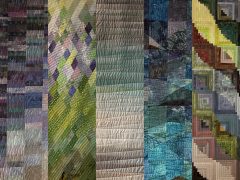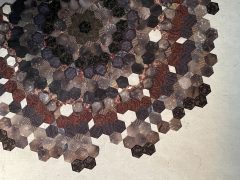 I work mainly with cloth, paper and stitch.
My work is informed by the sea and the shore, the changing weather, the light, the marks in the sand and the traces and fragments left behind by the tide.
I am interested in edges and margins, shells, pebbles, found objects, vessels of all kinds, and in the connections and disconnections between our interior and exterior landscapes.
Open Studios 2022 opening
Saturday 20 to Sunday 21 August
Friday 26 to Monday 29 August
By appointment at other times
Turn left over cattle grid at the end of the tarmac road and park in the field. Studio is to the seaward side of the big shed.
Open daily 12-5