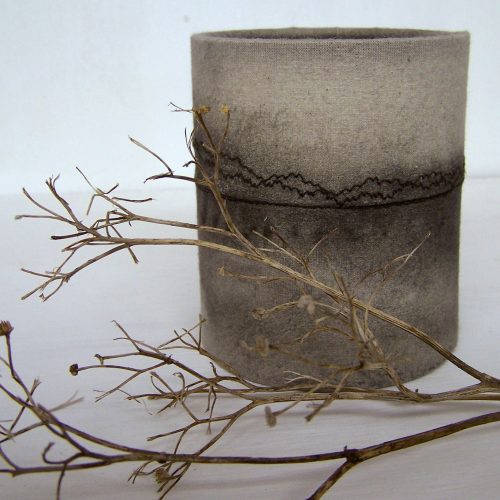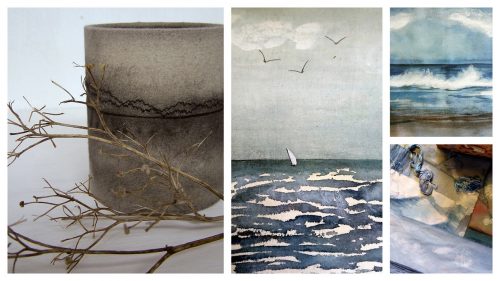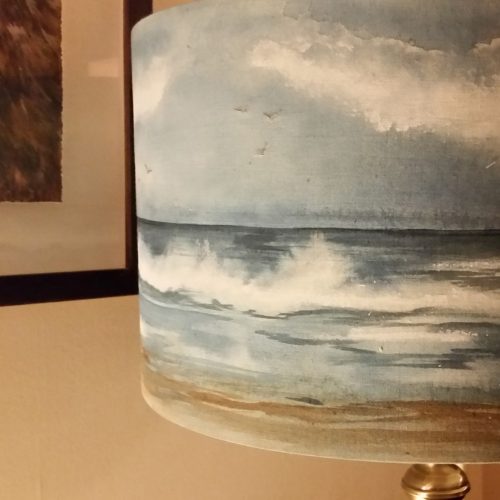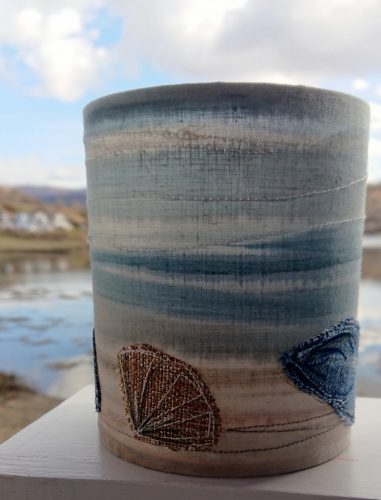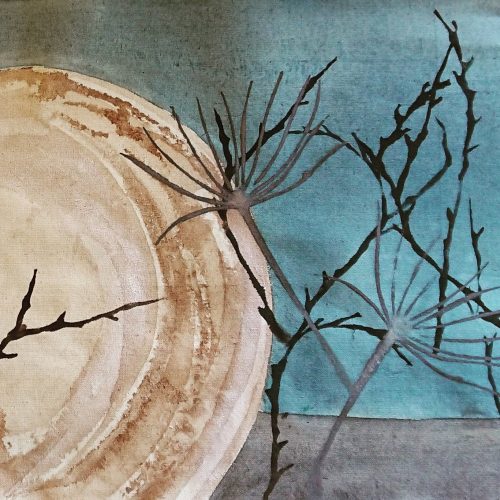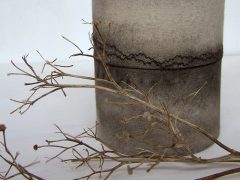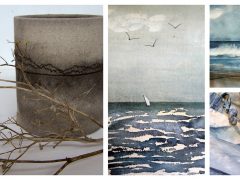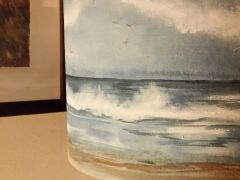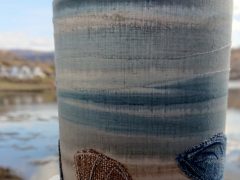 Landscapes, Lampshades & Lessons
Living on the west coast of Scotland Kate's hand-painted textile lampshades & landscapes echo her environment. Gathering inspiration from Argyll's land & seascape, photographs, and her imagination, subtly painted sea scenes with stitch overlay are one of her favourite subjects.
Kate also teaches sewing & creative textile skills to children & adults.
Open Studios 2020 opening
Friday 21 to Monday 24 August
Saturday 29 to Sunday 30 August
By appointment at other times
Take the road to Tayvallich, the right-hand fork at the Achnamara/ Tayvallich junction. In approximately three quarters of a mile look out for the big red signs & bunting! Turn right and drive up the hill (it is a bumpy track but worth the trip) not only is there a splendid view of artwork, the view of the landscape is pretty spectacular too.