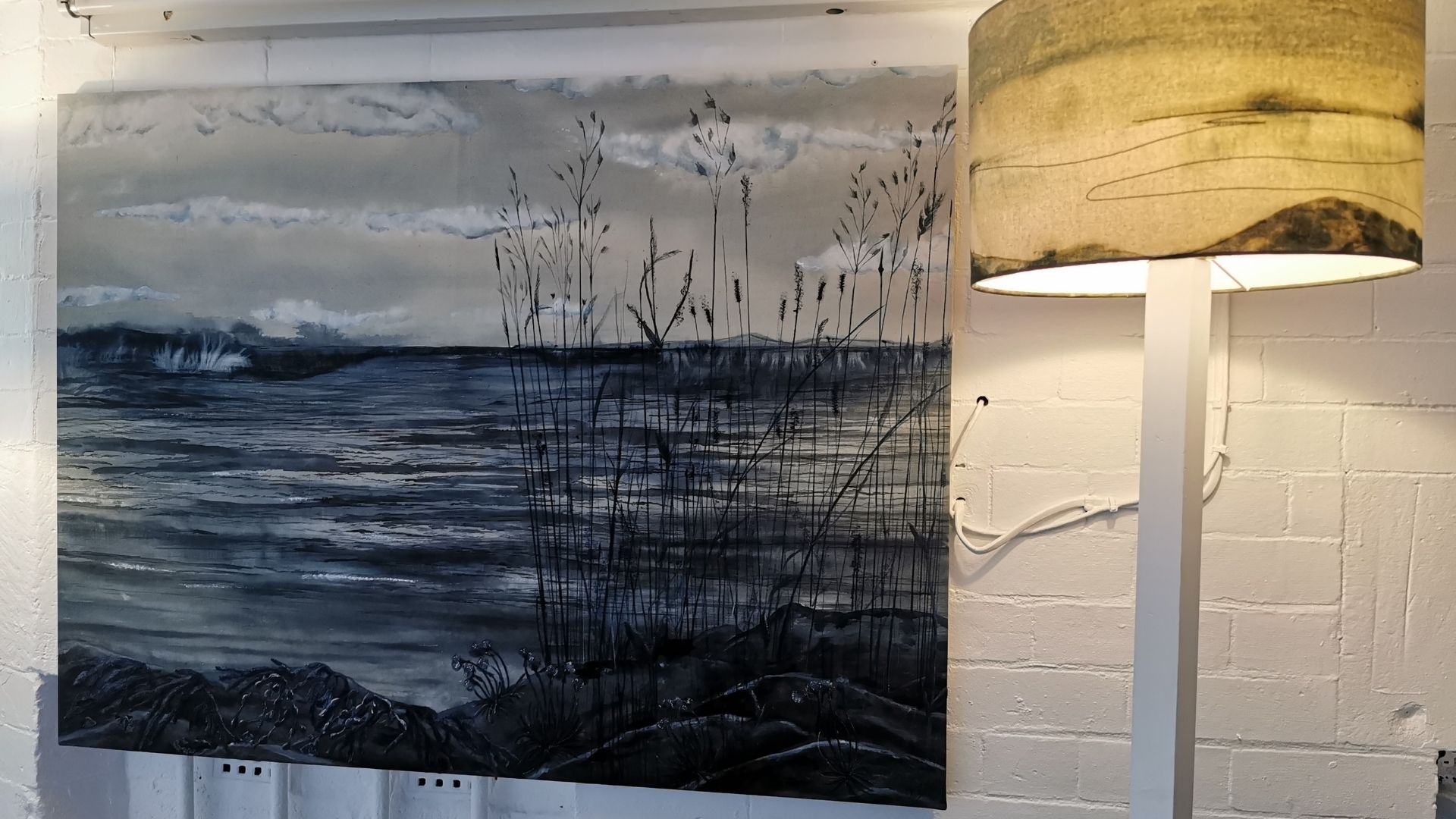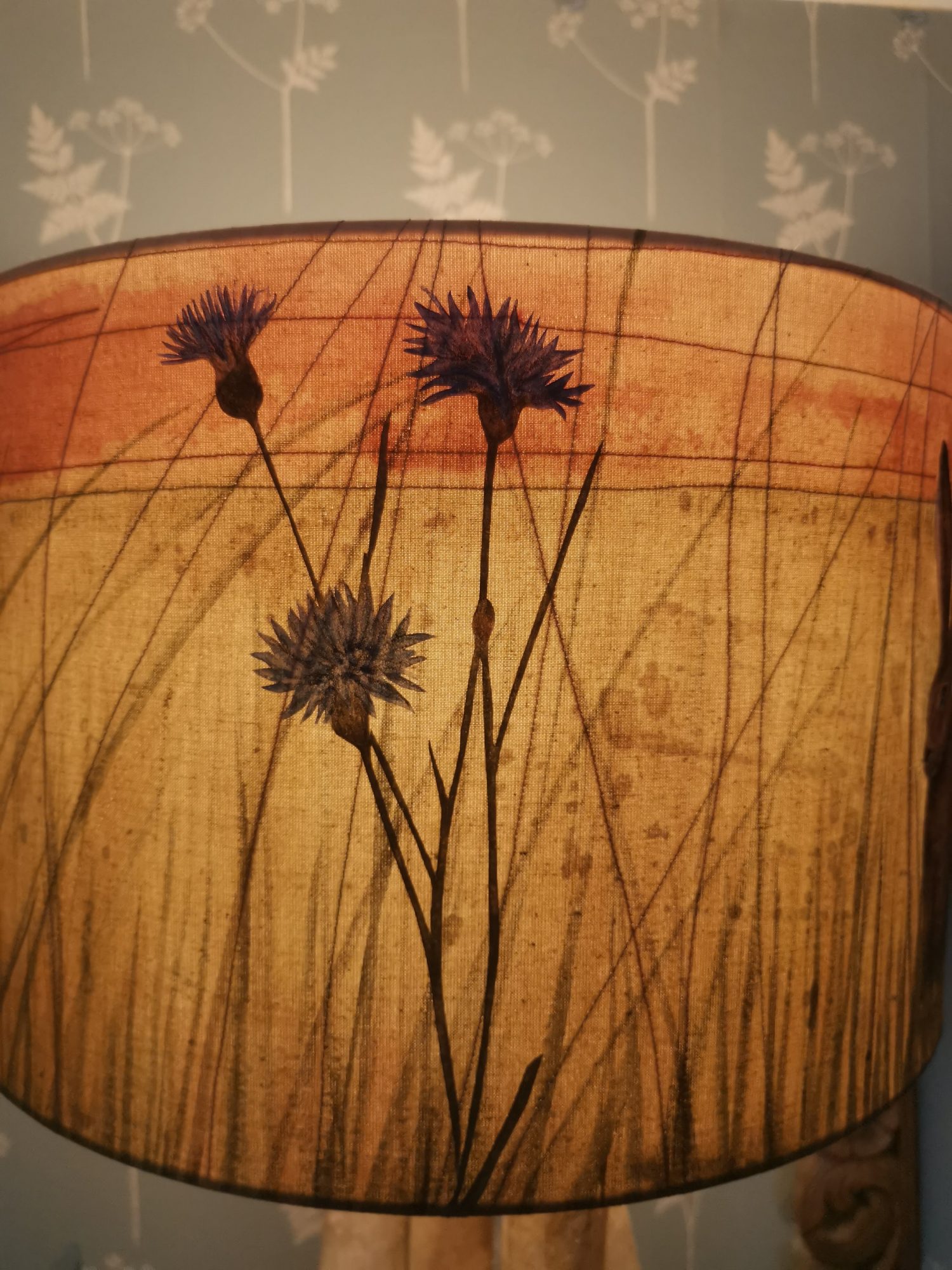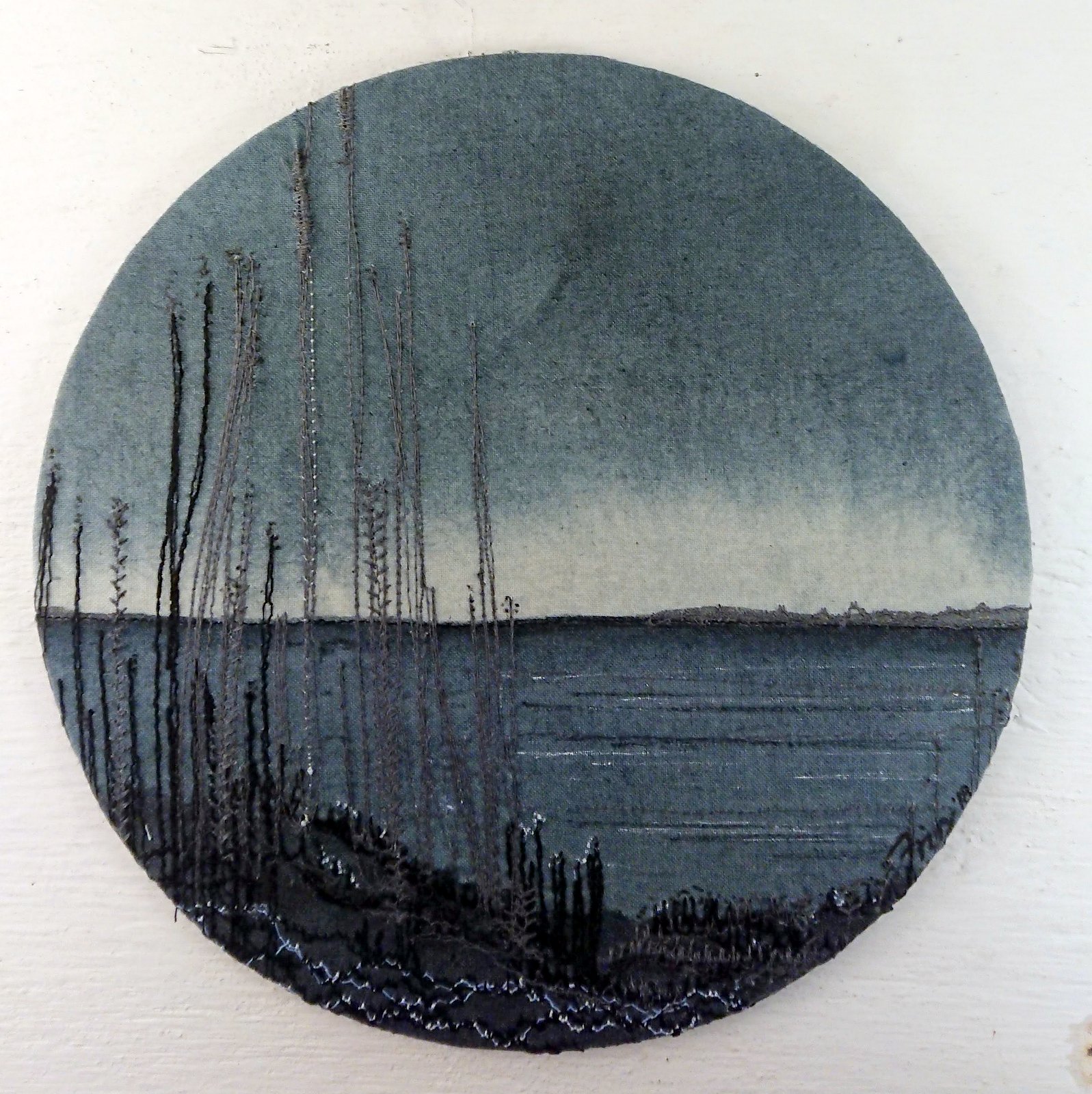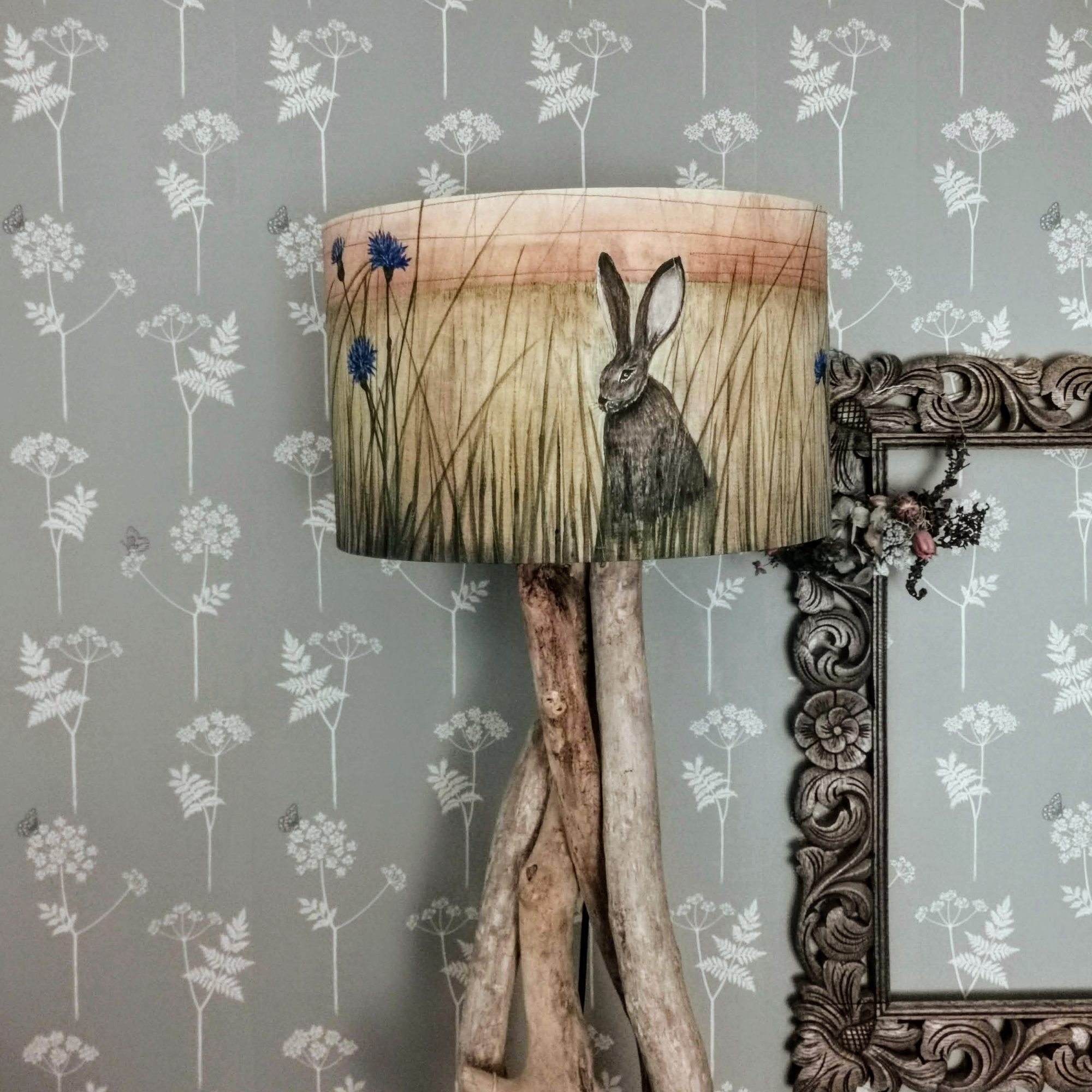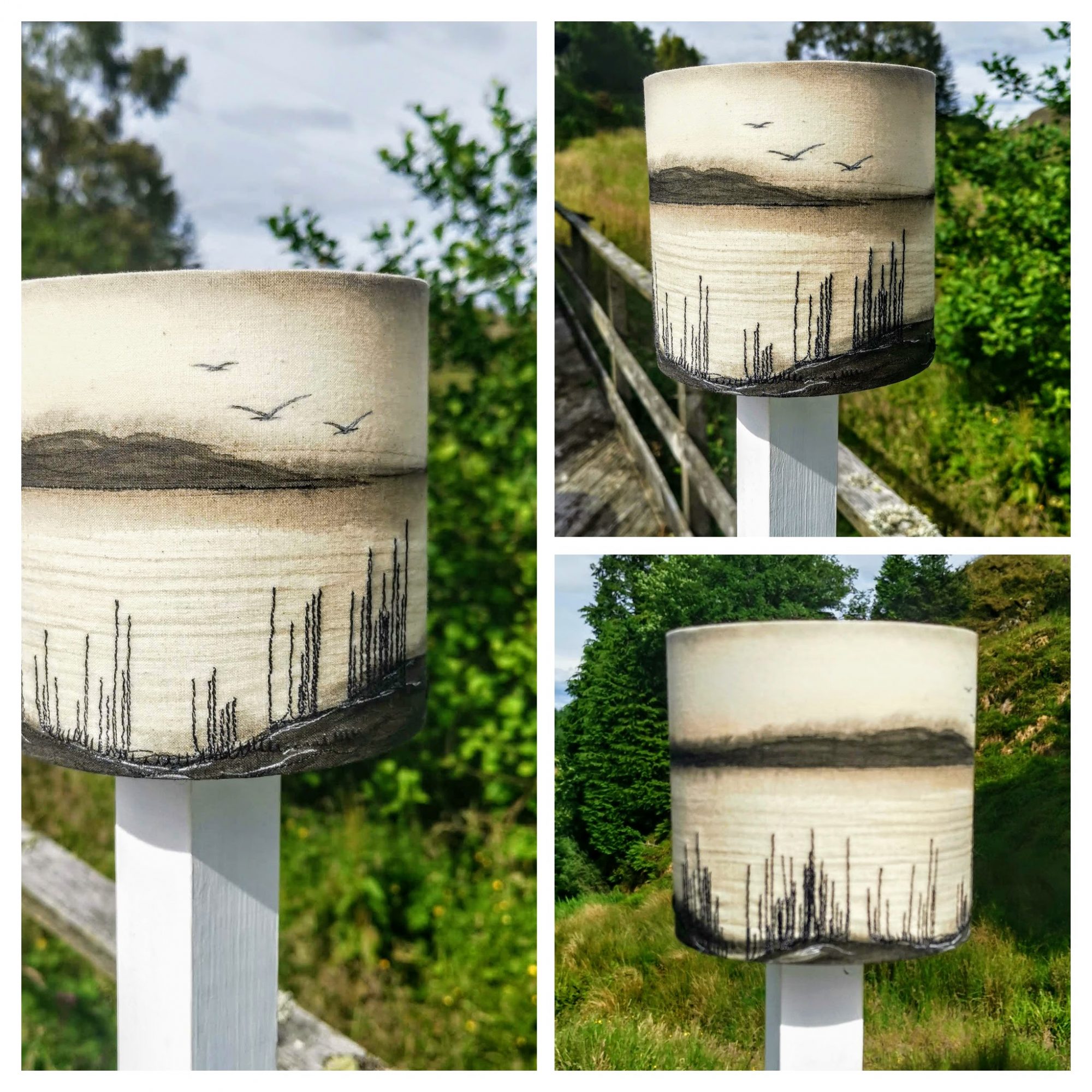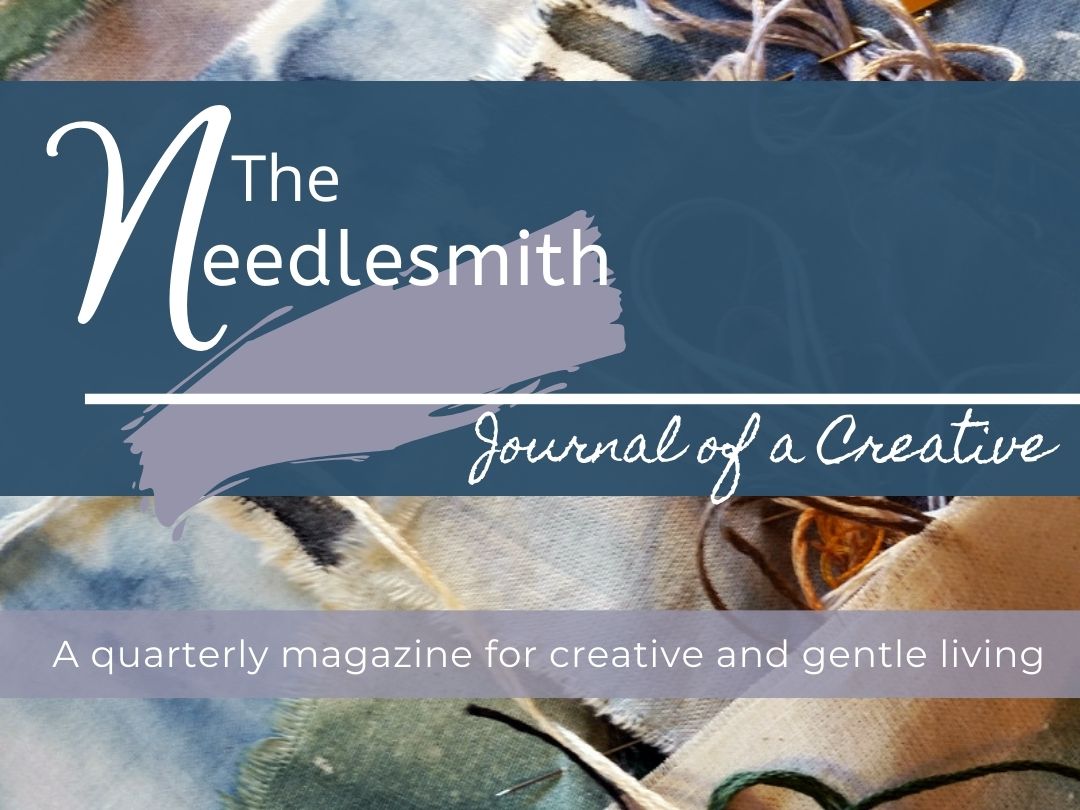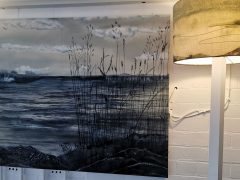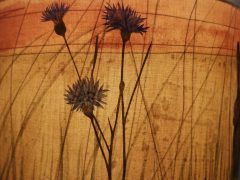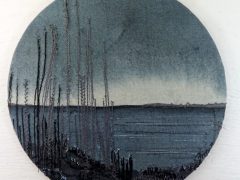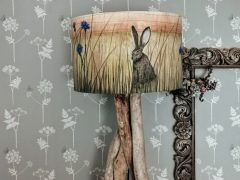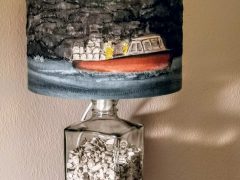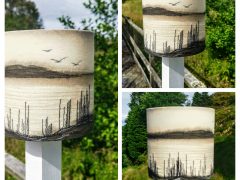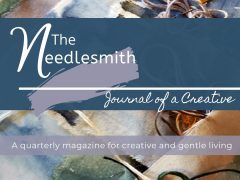 In this final exhibition in the Studio Barn Kate will be displaying her signature range of hand-painted and stitched artwork and lampshades. Using textile paints in a watercolour manner she then adds depth, and details using thread, embroidery & machine embroidery. Kate works in a variety of textiles to create her pieces, taking inspiration from the Argyll land and seascape, the natural world, pictures and photographs, and her imagination.
Studio Barn Argyll, Leac na Ban, Tayvallich, Scotland PA31 8PG
Open Studios 2021 opening
Friday 20 to Monday 23 August
Saturday 28 to Sunday 29 August
By appointment at other times
Take the road to Tayvallich, the right-hand fork at the Achnamara/ Tayvallich junction. In approximately three quarters of a mile look out for the big red signs & bunting! Turn right and drive up the hill (it is a bumpy track but worth the trip) not only is there a splendid view of artwork, the view of the landscape is pretty spectacular too.