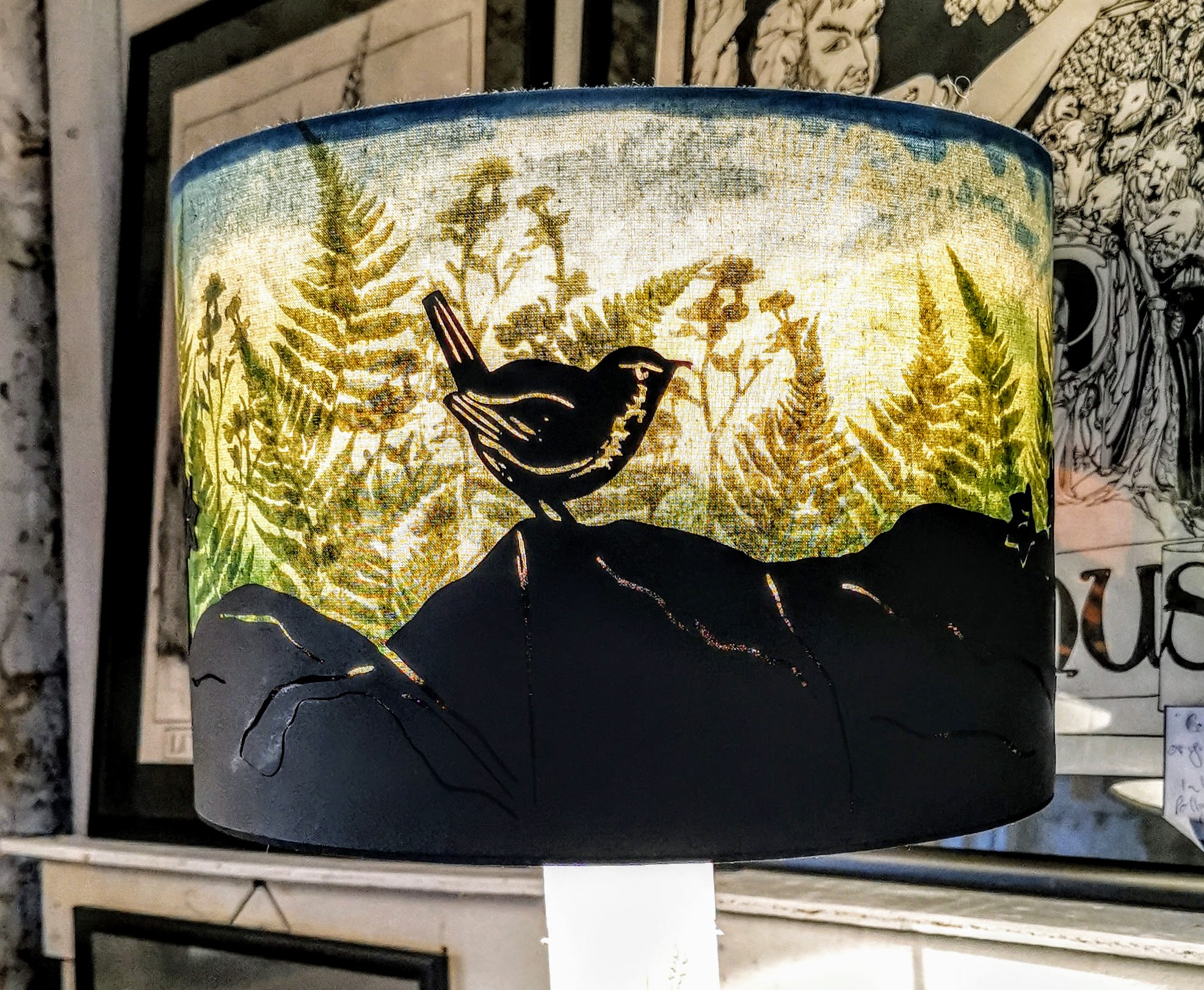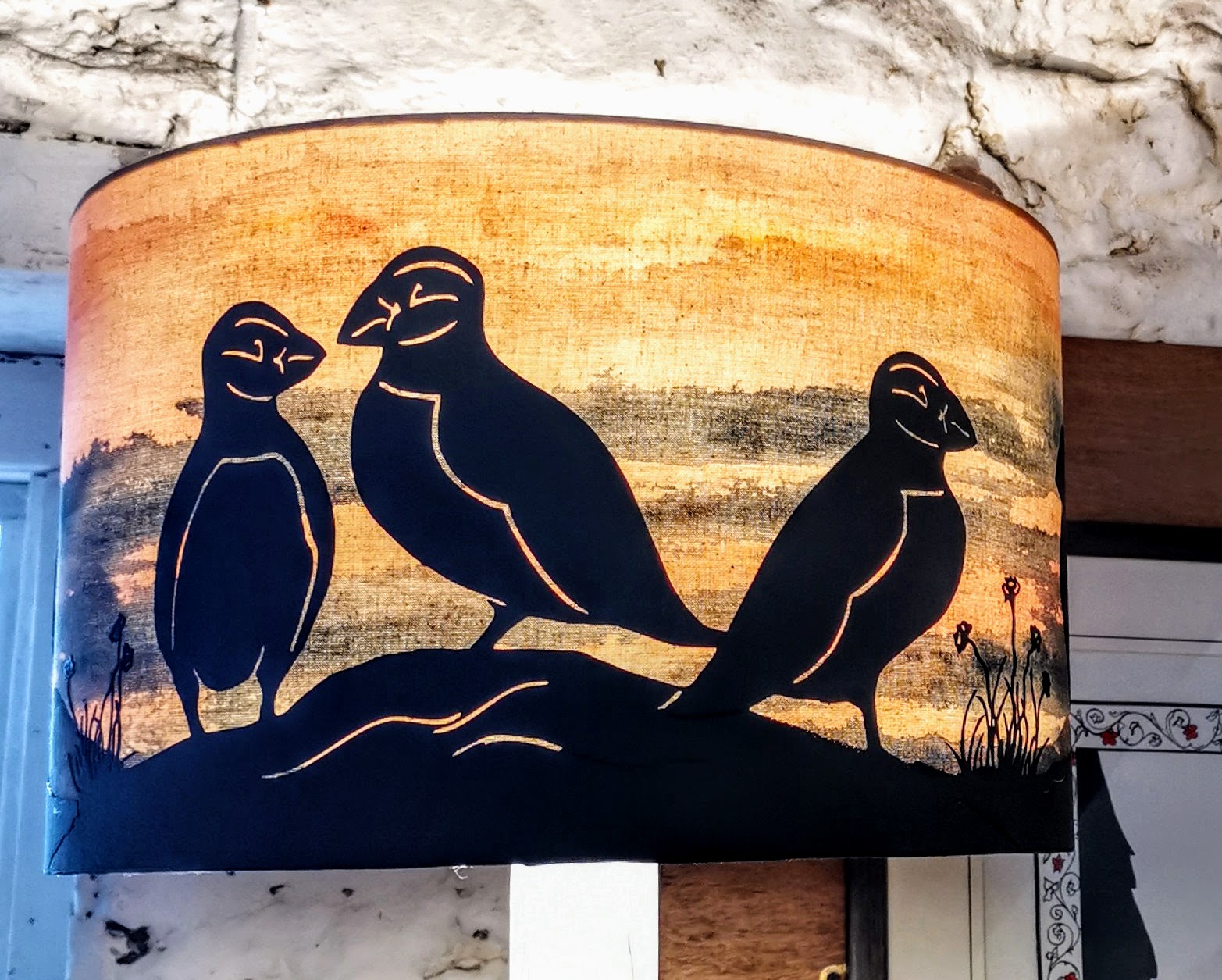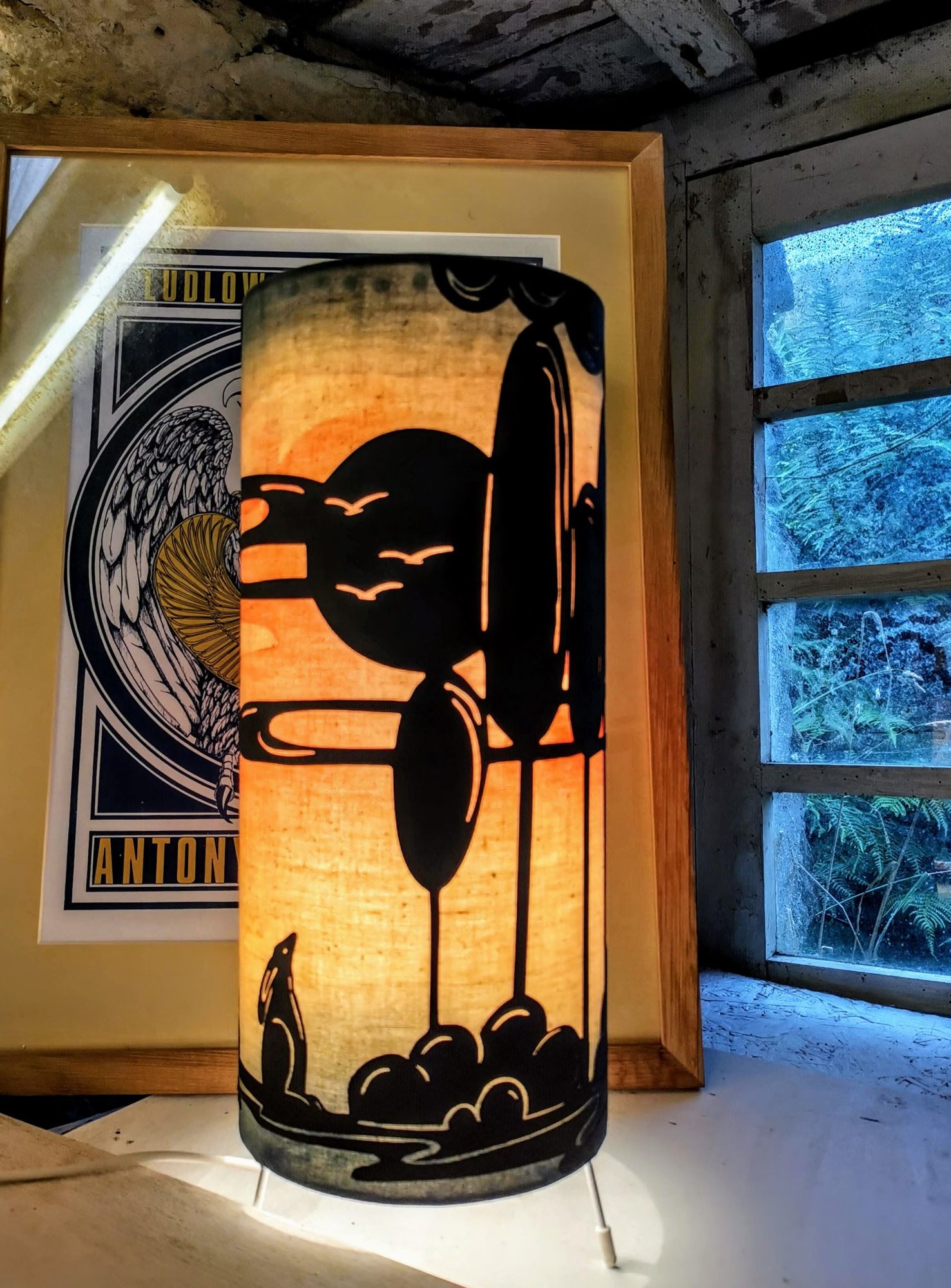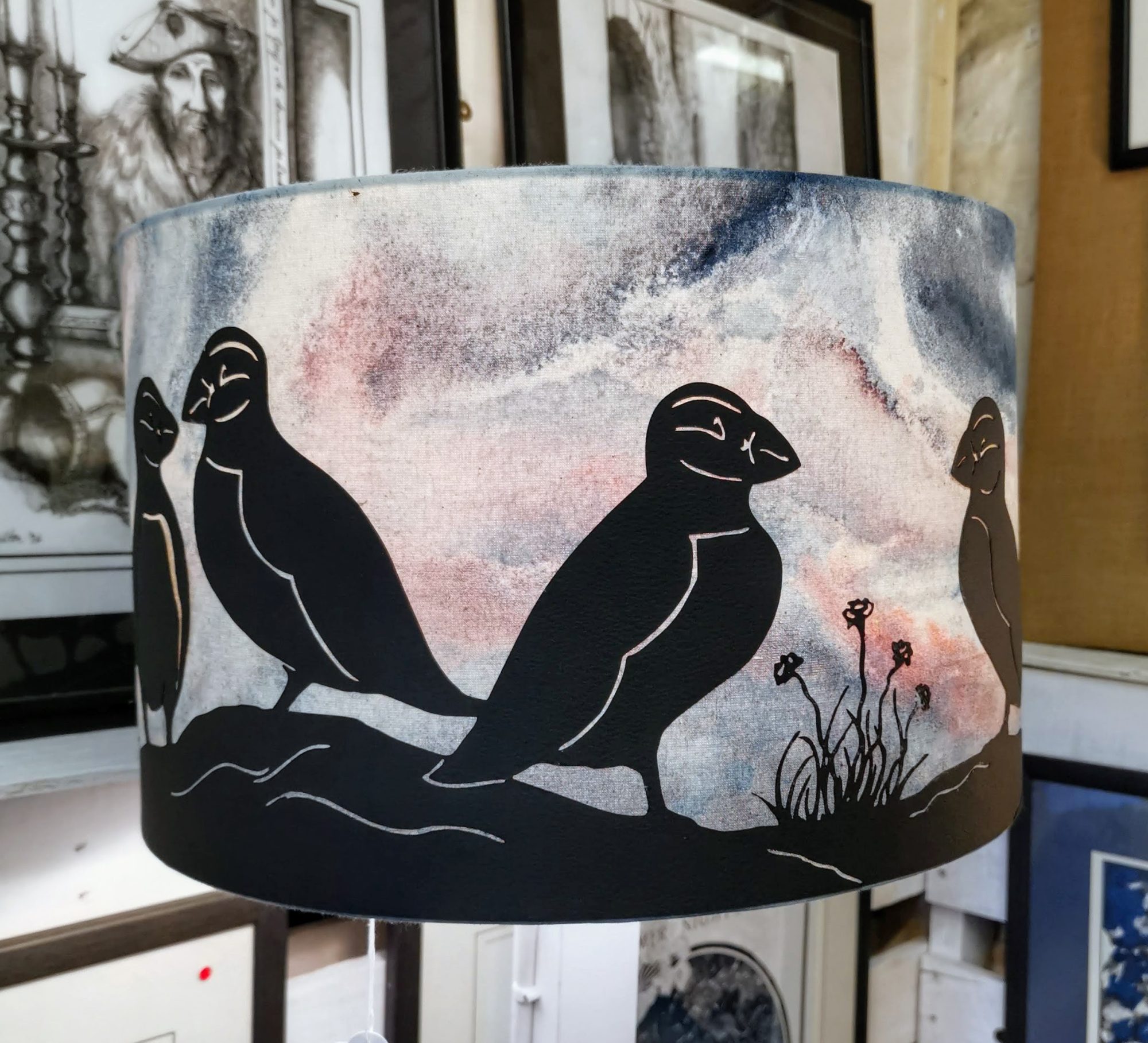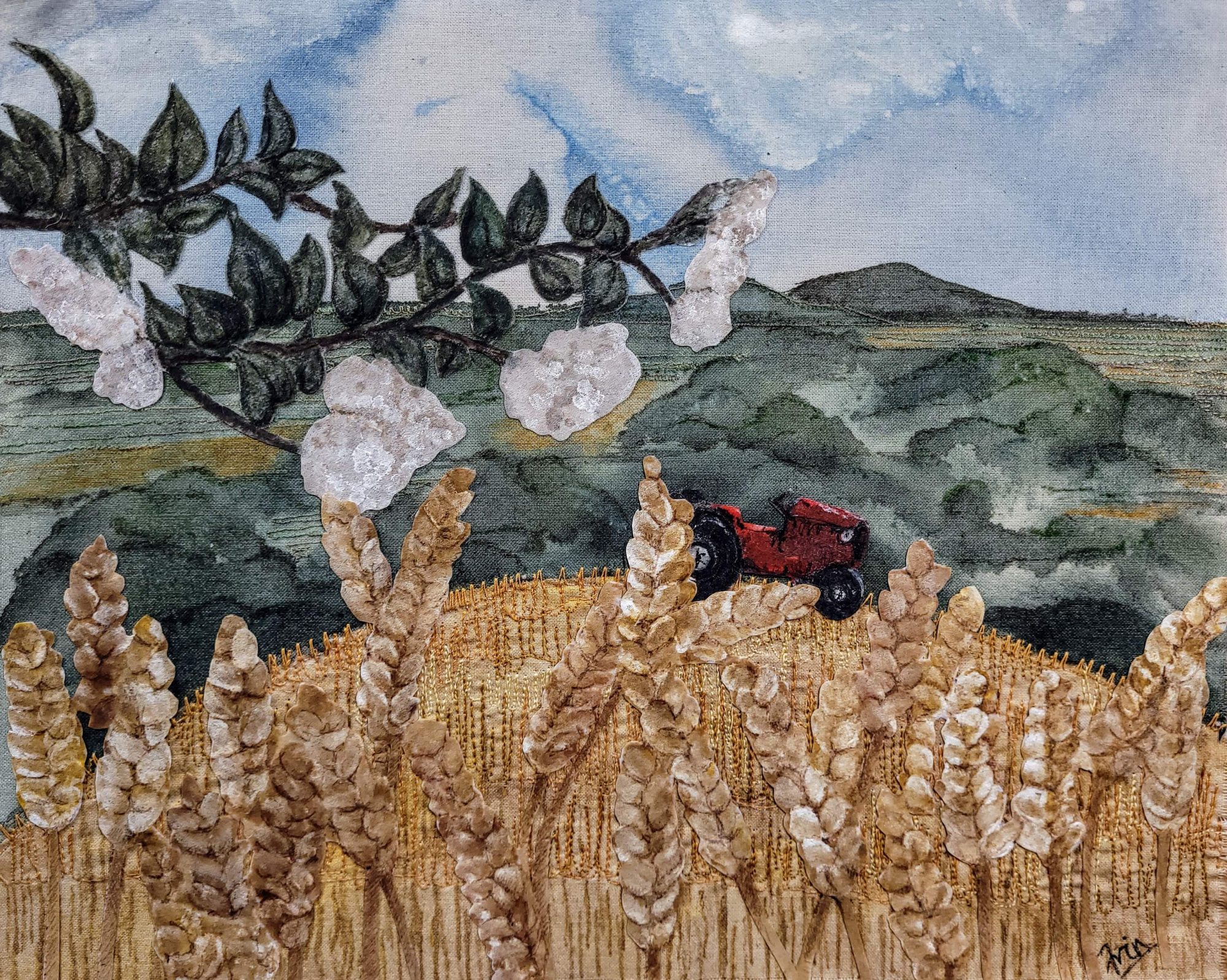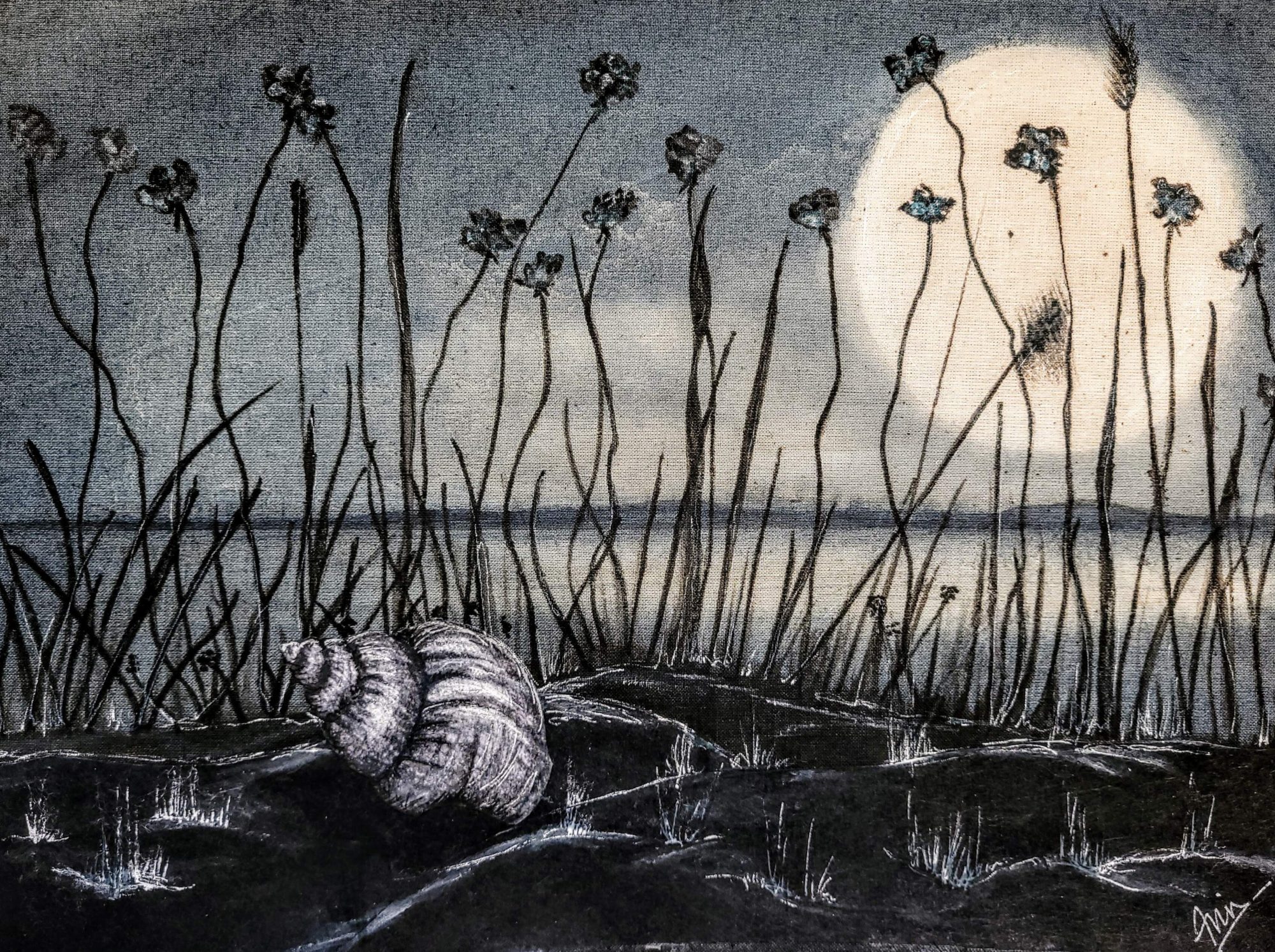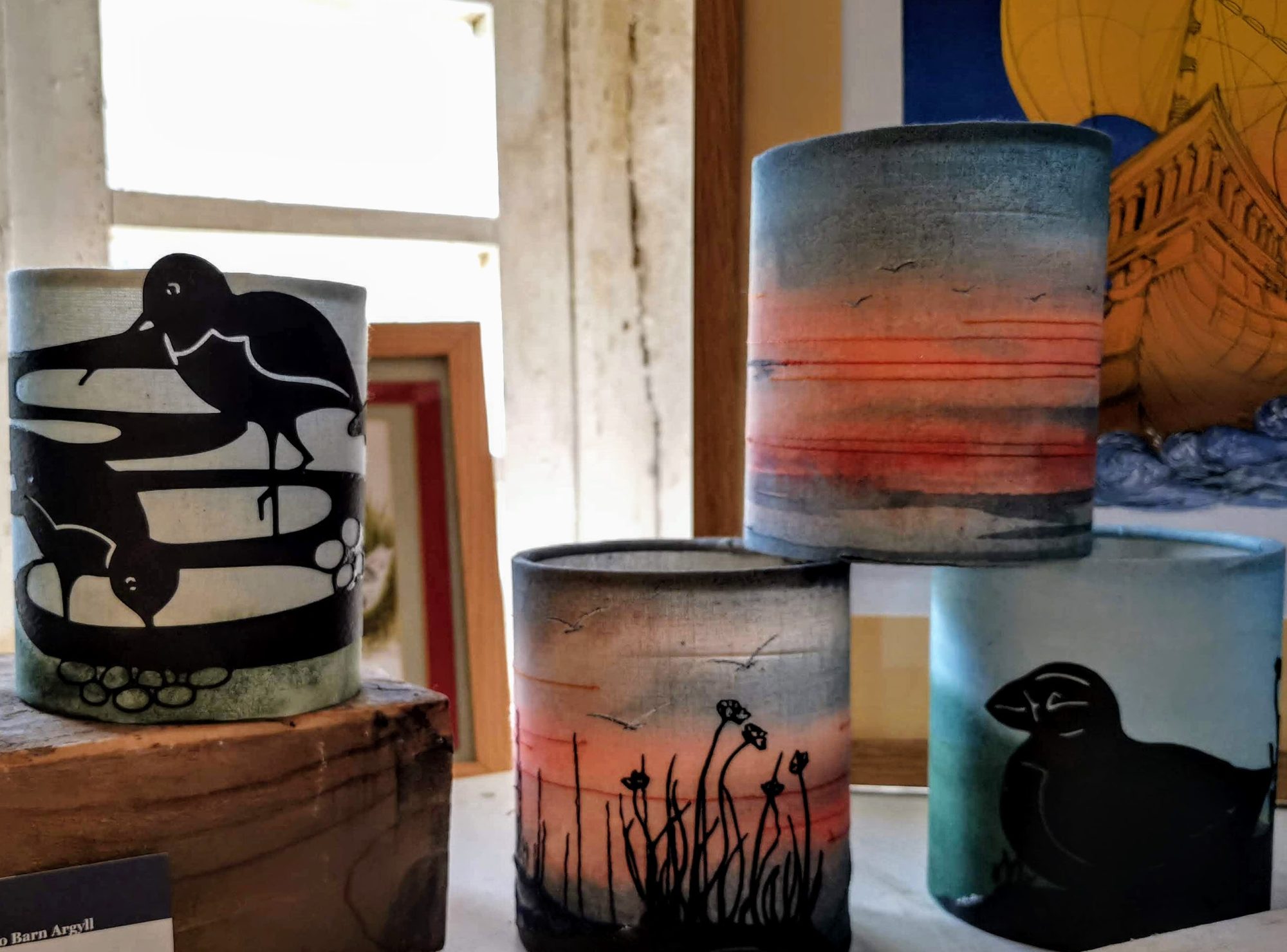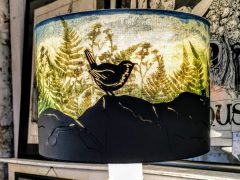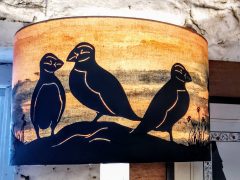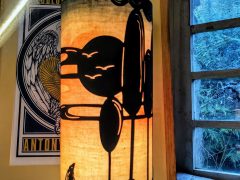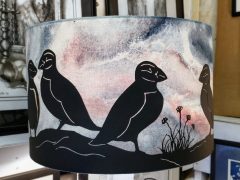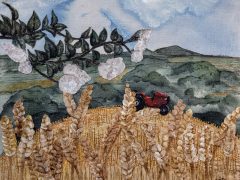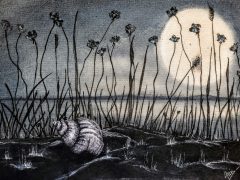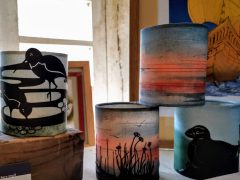 Sadly, due to illness, Kate's studio is NOT open this year.
Kate is entranced by the silhouettes of landscape, plant & birdlife against the often dramatic seascapes and skylines of Argyll. Adding original laser-cut designs to her signature style of hand-painted and stitched textile artwork and unique lampshades, Kate adds depth and a different dimension to her work.
Kate has also developed a range of high-quality homewares featuring her silhouette designs.
Lorne Park, Lorne Street, Lochgilphead, Scotland PA31 8LU