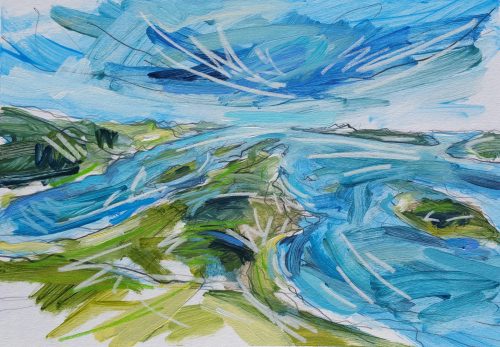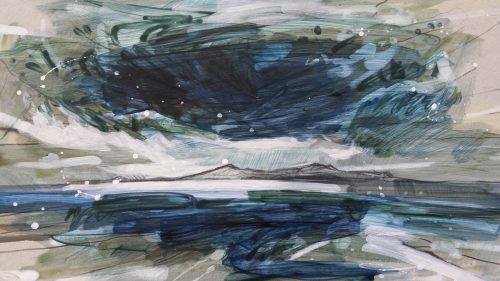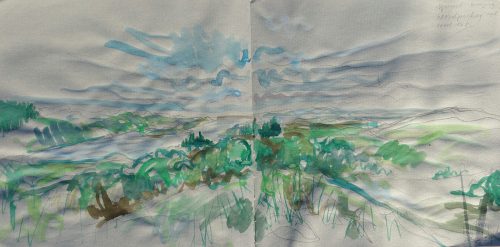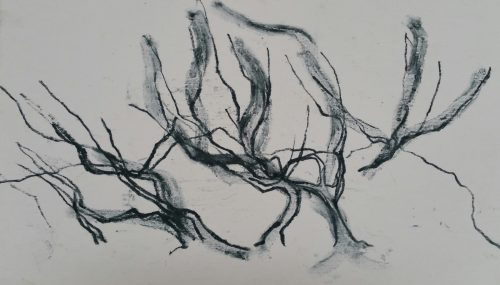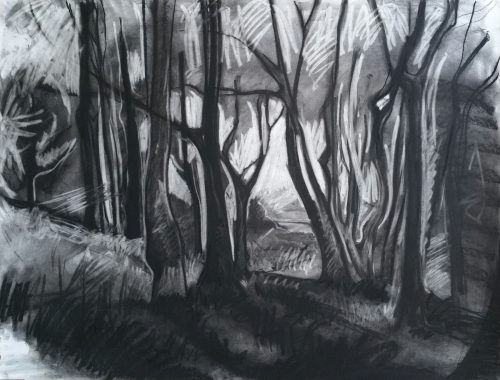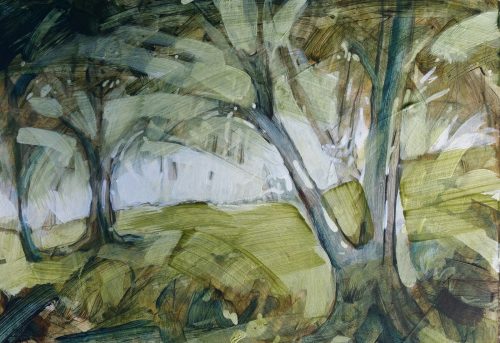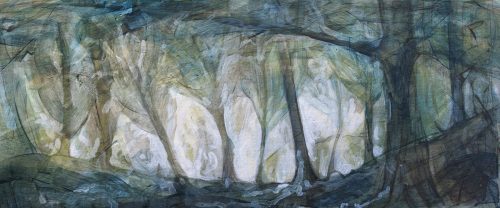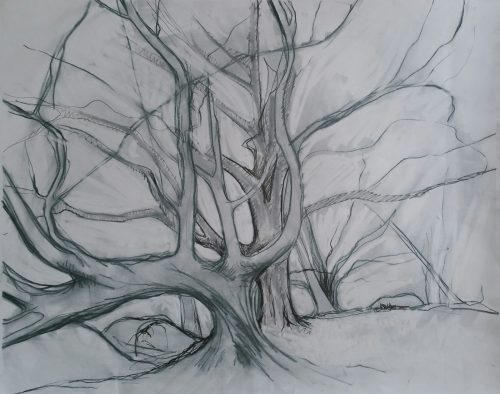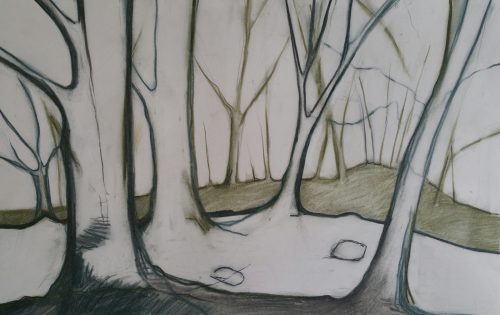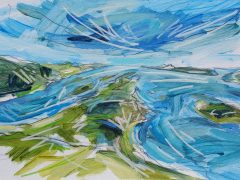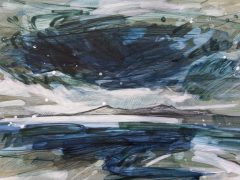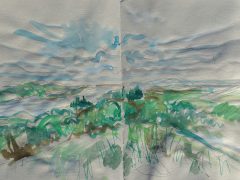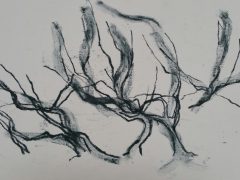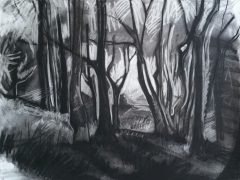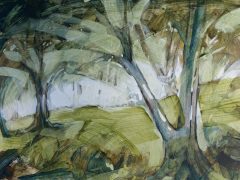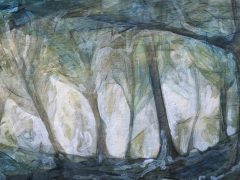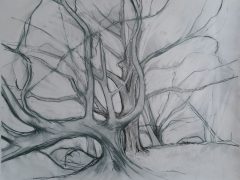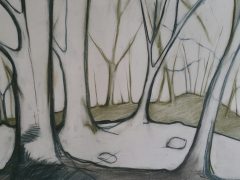 Lizzie did a foundation art year at Leith School of Art and then gained a BA Hons in Fine Art from Newcastle University. Since then she has lived and exhibited in Scotland and New Zealand.
Lizzie's work involves a deep exploration of the landscape around her, through running and walking in all weathers and on any terrain. Her work focuses on the energy of experience, feelings and memory found in her interactions with land, sea and air. Lizzie is interested in the connection between herself, and others, and the landscape and how this can be deepened through a creative process and whether this can encourage a deeper responsibility towards our damaged but beautiful world. Expect energetic mark making, trees, forests, mountains, island lines and air.
Charcoal, paint and pencil; making marks that capture something seen, treasured and remembered.
Open Studios 2021 opening
Friday 20 to Monday 23 August
Saturday 28 to Sunday 29 August
By appointment at other times
In Ardfern, turn right at Craignish Primary School and my studio is at the entrance to the second house on the left.