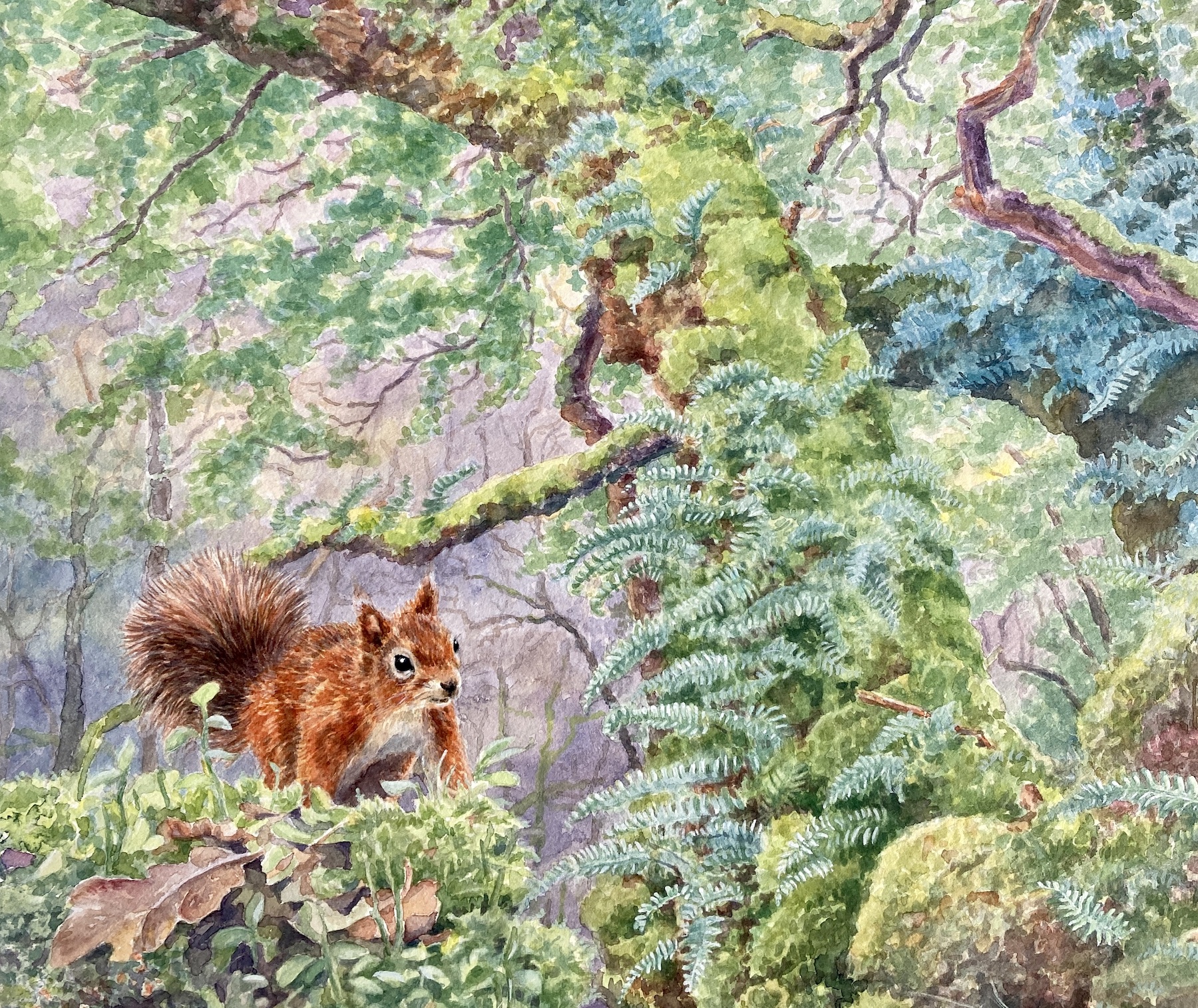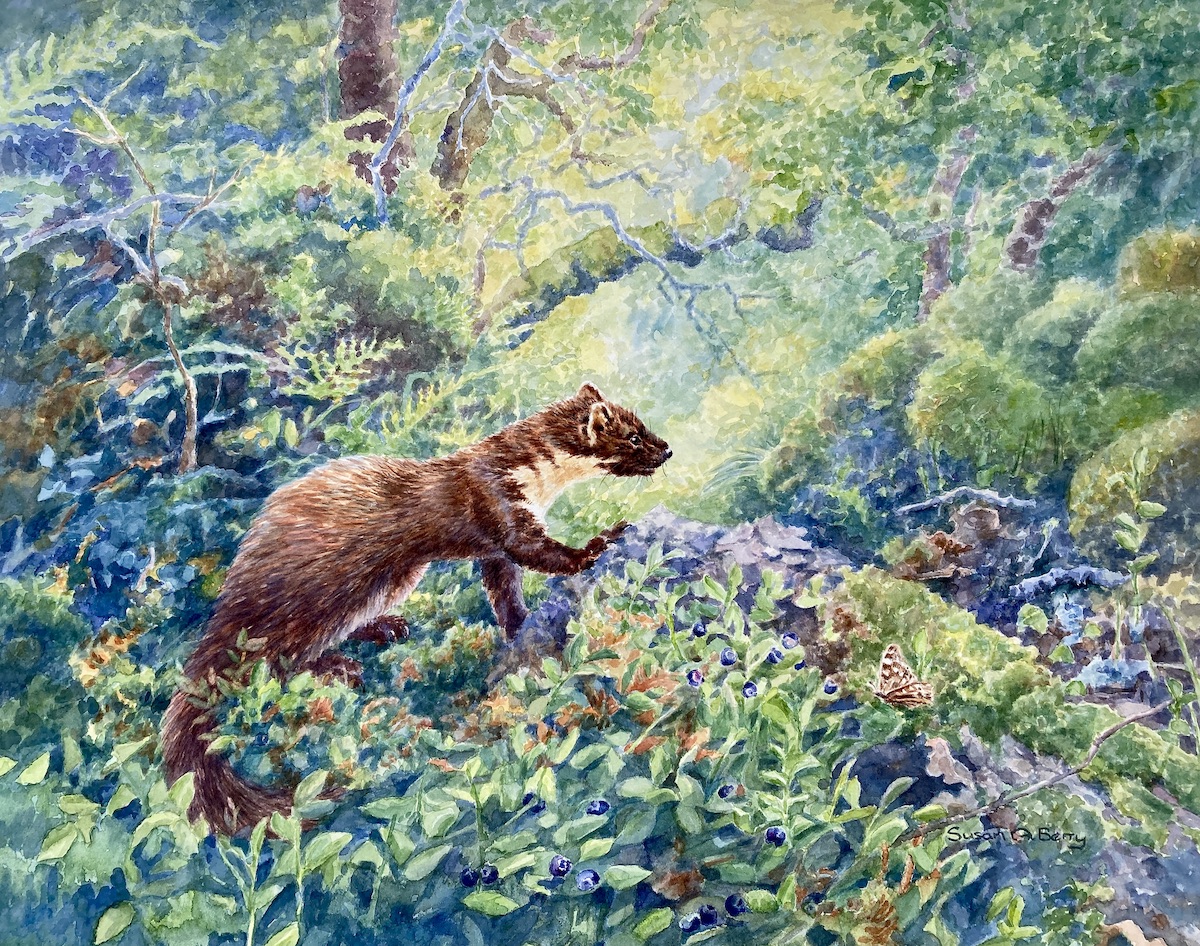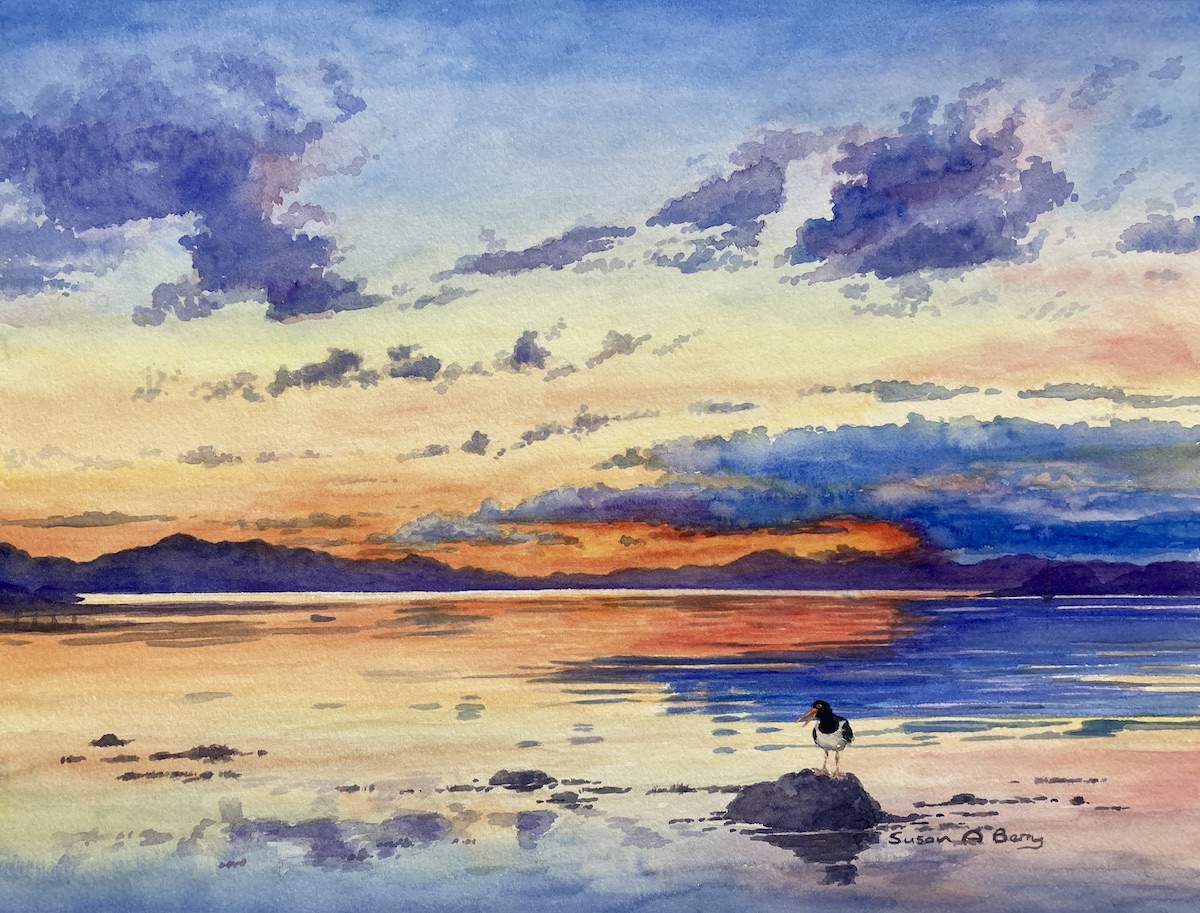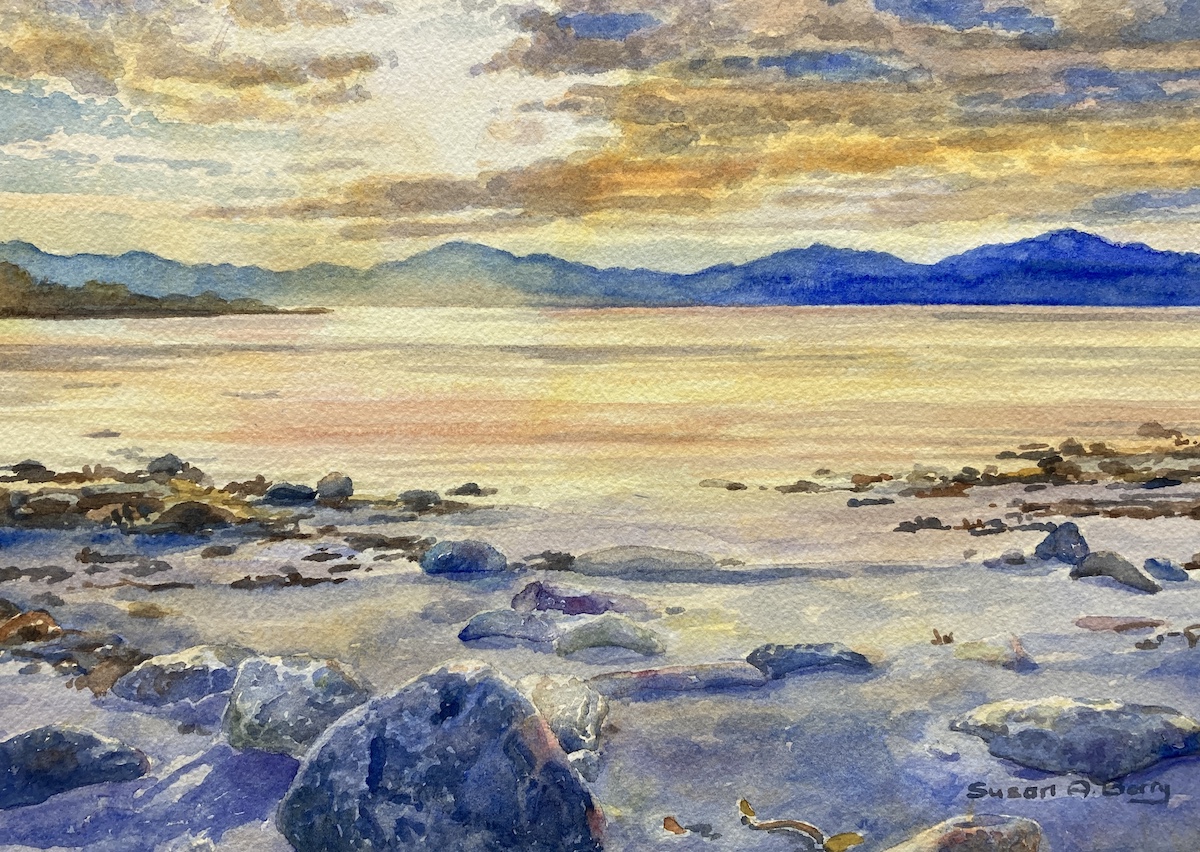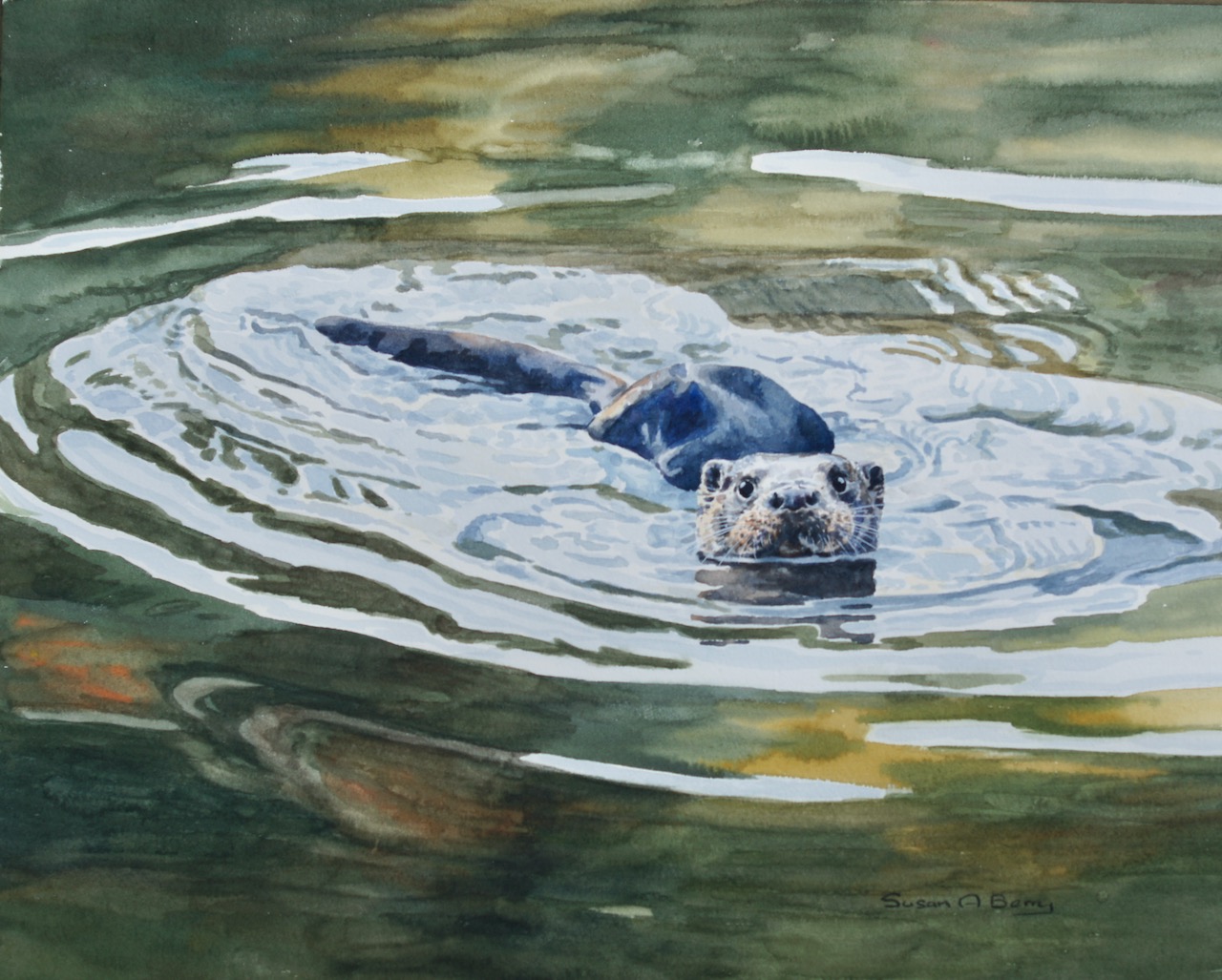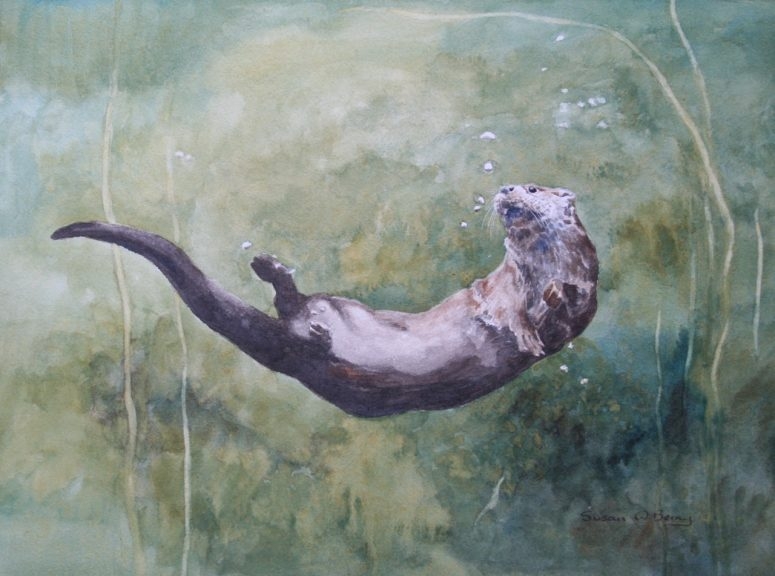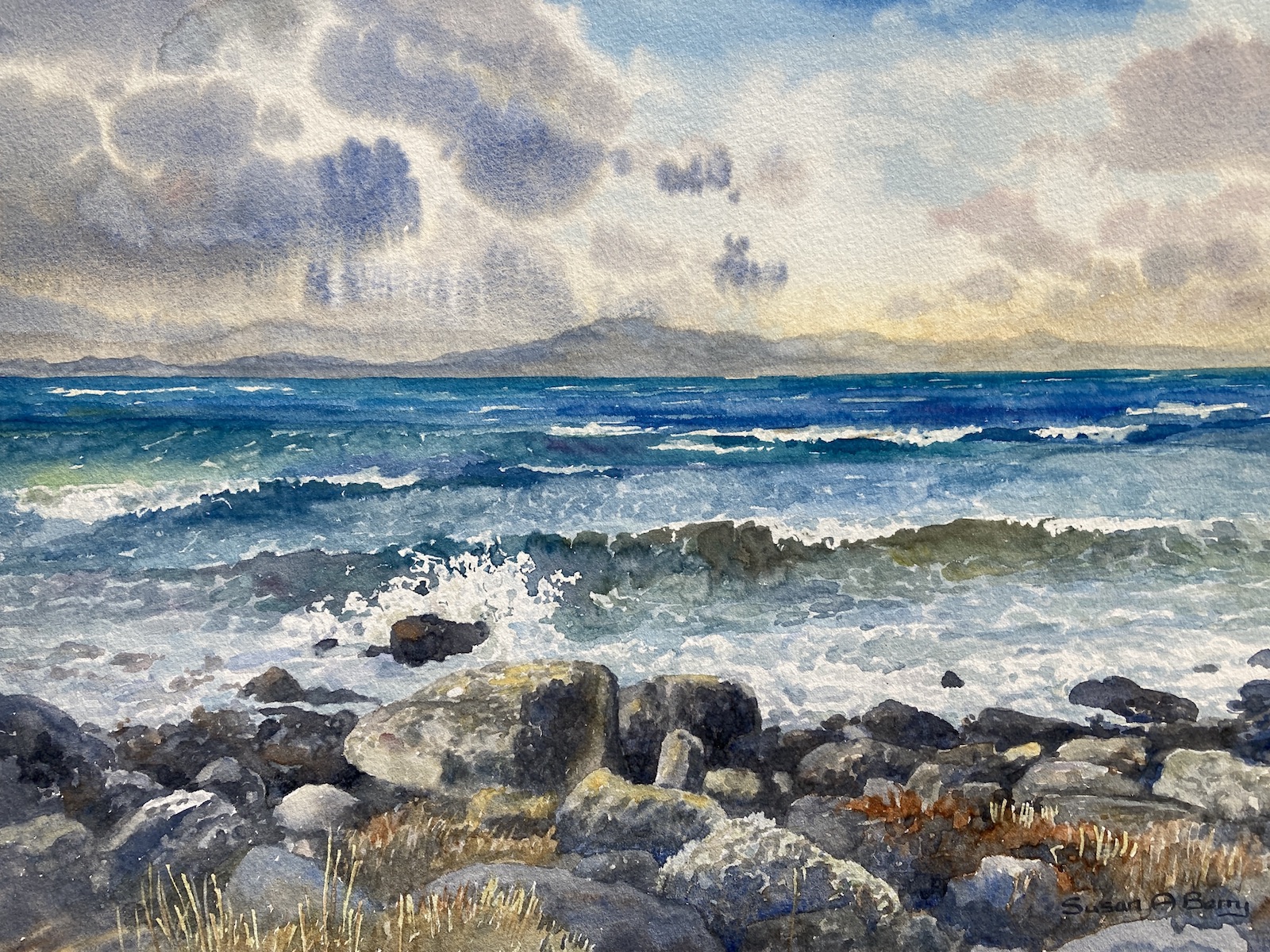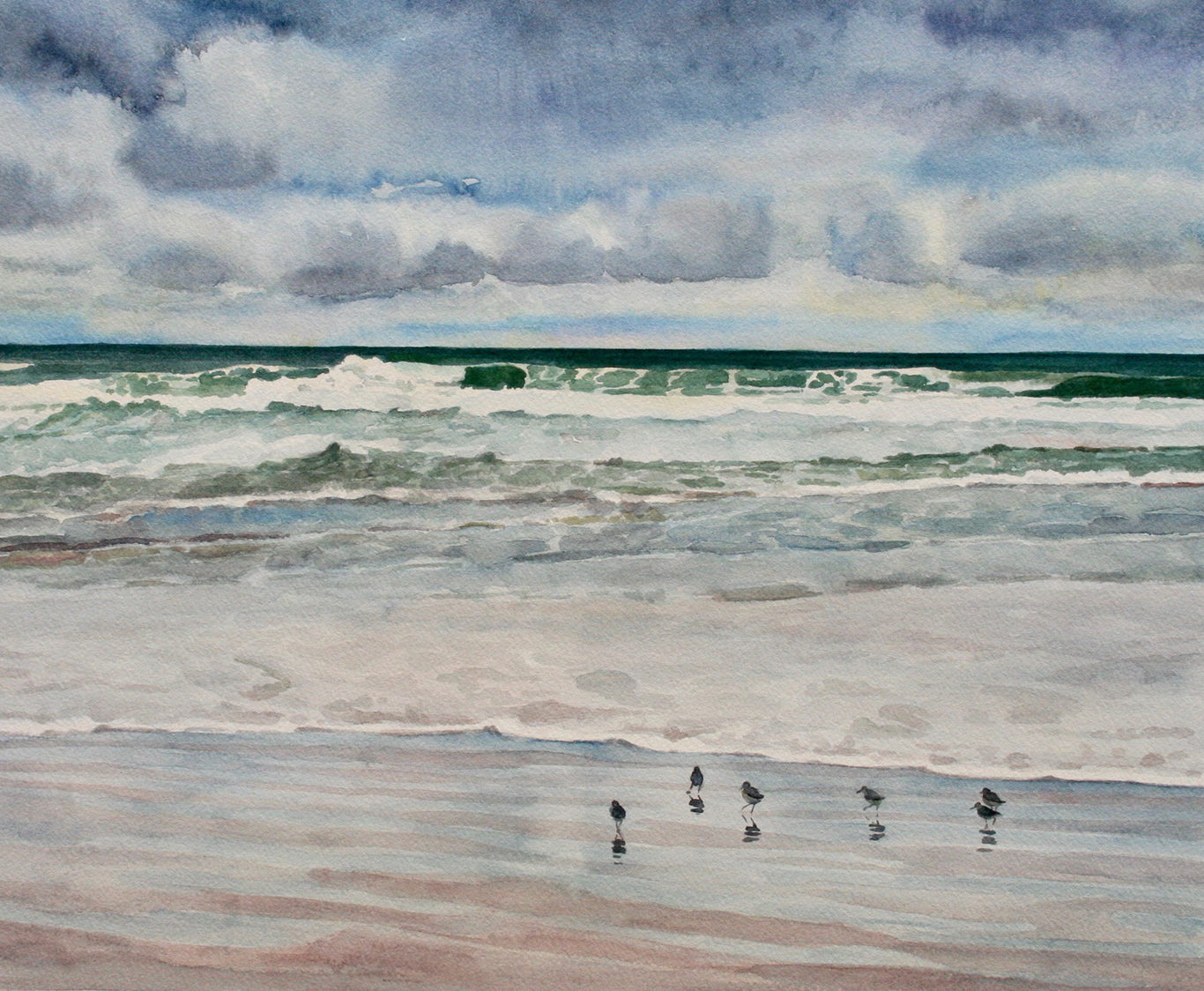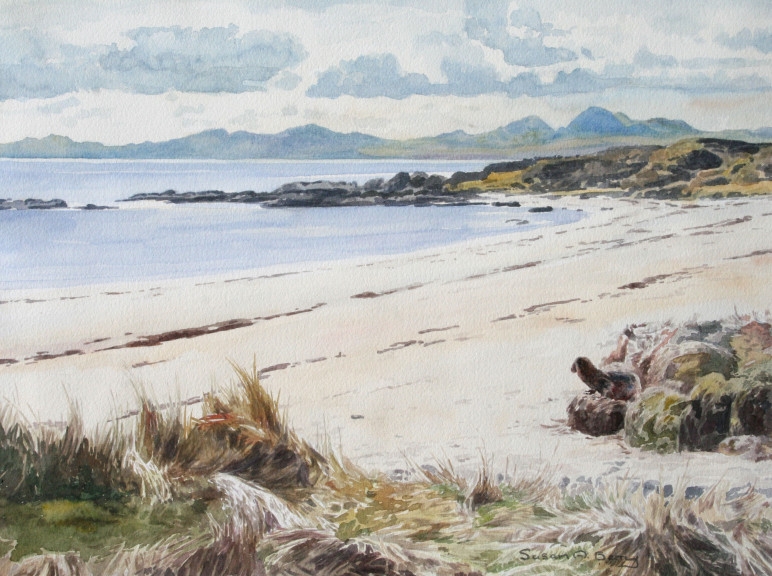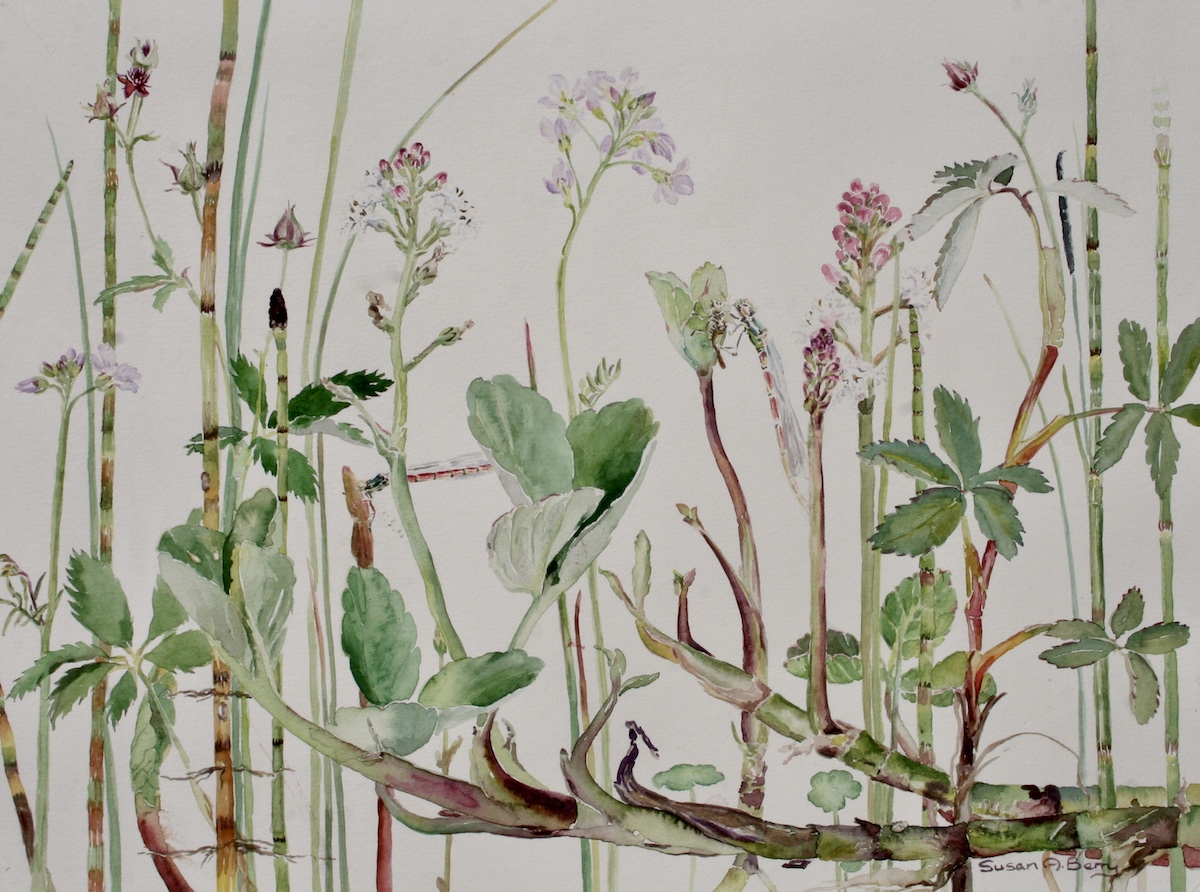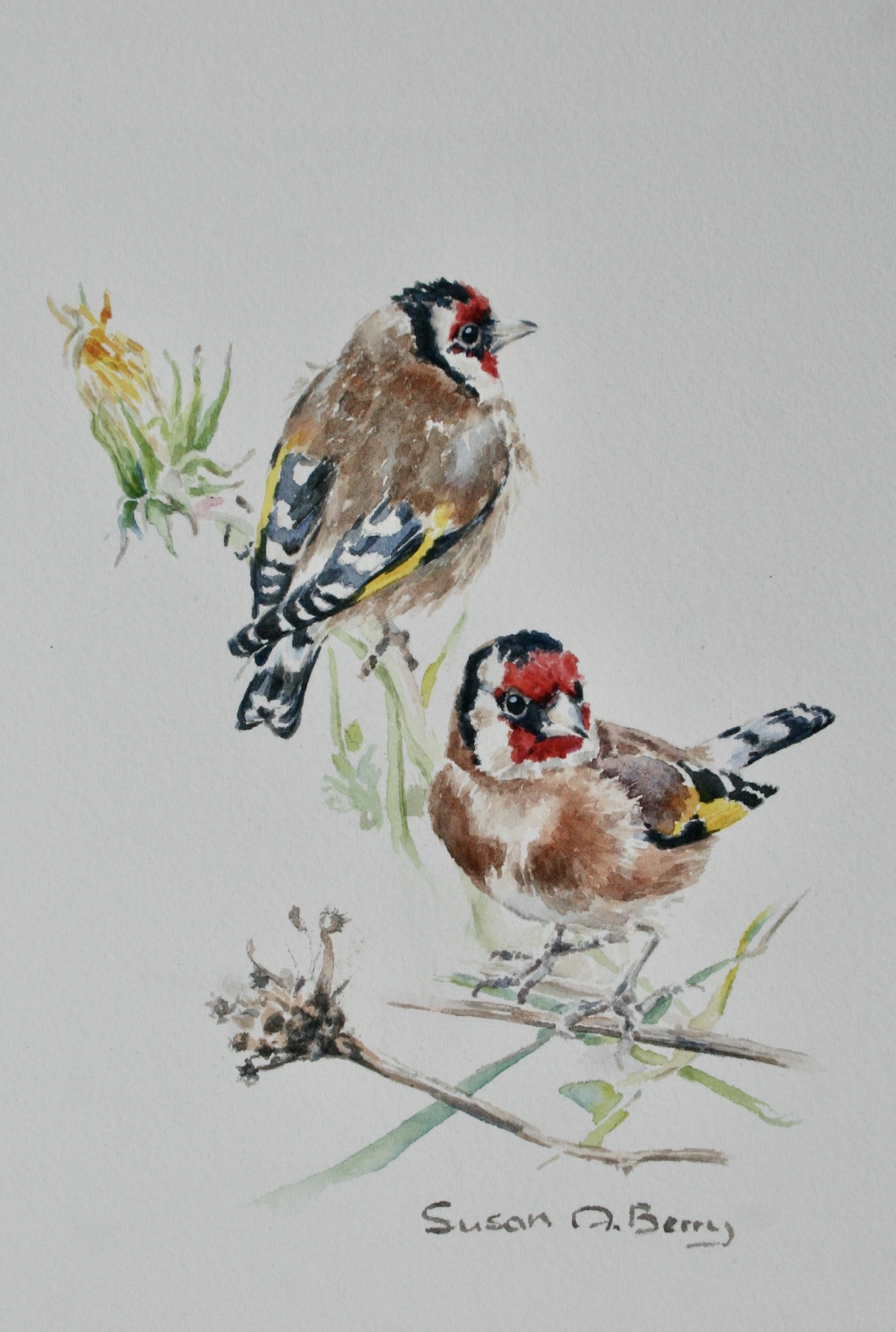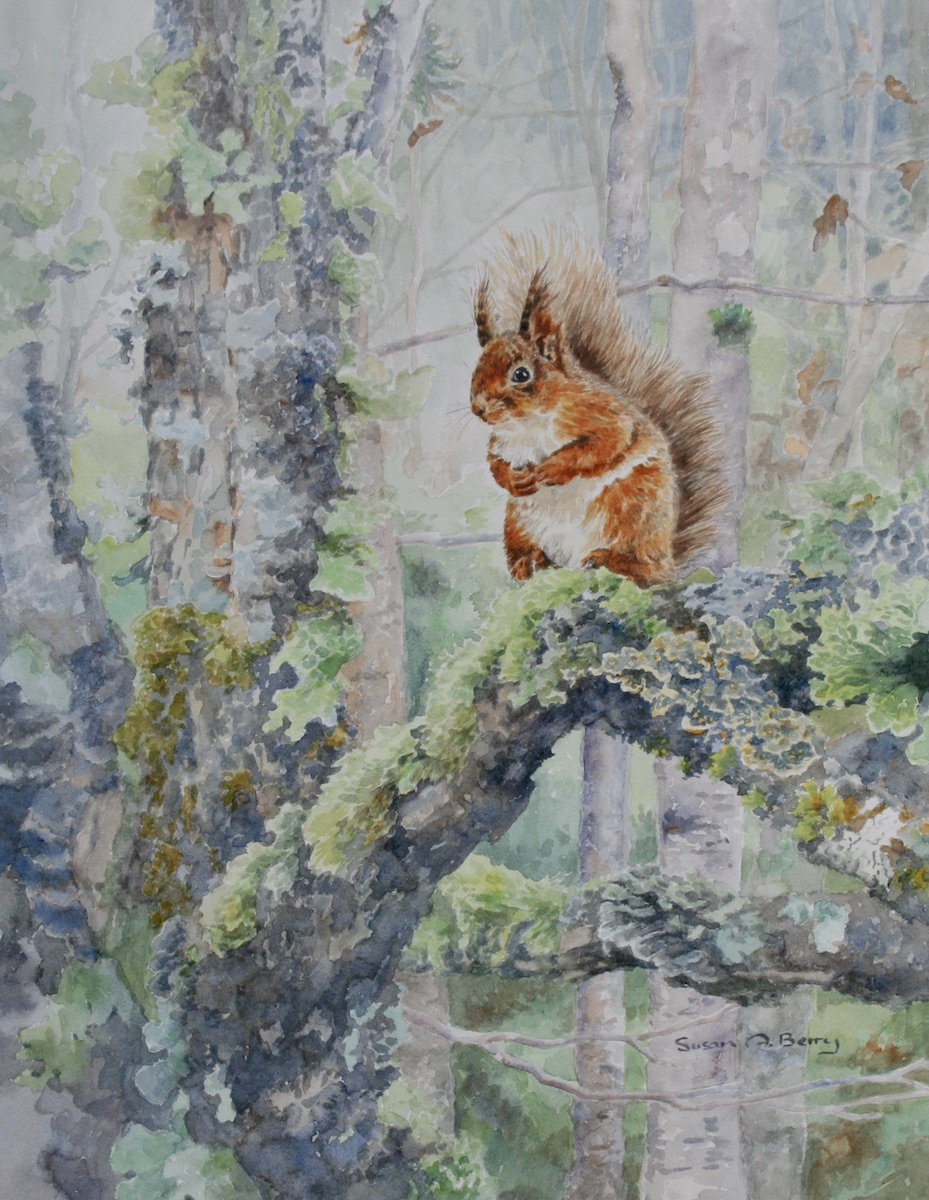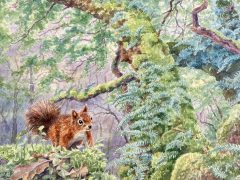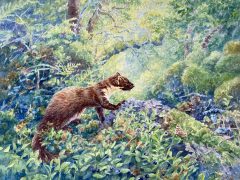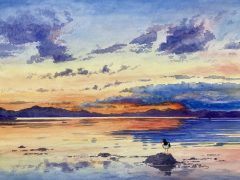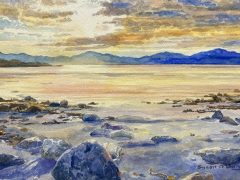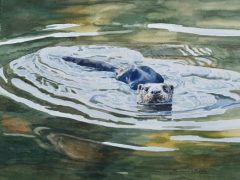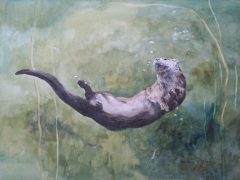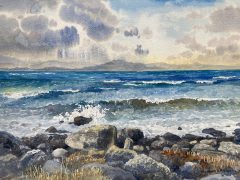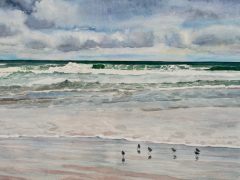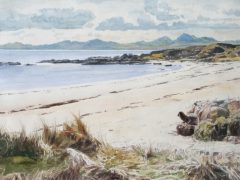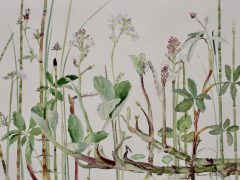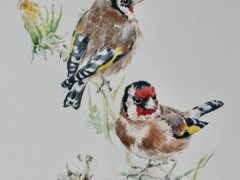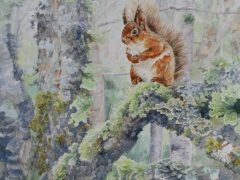 Susan's paintings are about the daily explorations she makes from her home studio. Down to the sea to watch bands of sunlight and rain blowing in, then meeting an otter working the shore; or into the shelter of the ancient rain forests to spend time among the rich carpets of mosses and lichens until a red squirrel crashes in from above, or she realises how close she is to a woodcock.
If you visit her gallery and studio you will see a wide range of paintings and prints of sea lochs, sea shores, forests, knaps, birds and beasts.
Karswick House, Tayvallich, Lochgilphead, Scotland PA31 8PN
Open Studios 2023 opening
Saturday 19 to Sunday 20 August
Friday 25 to Monday 28 August
Open at other times of year (contact for details)
Half way round Tayvallich bay, turn right at Carsaig sign.
Just before the sea you will see a white house with red doors on the left.
There is parking in the driveway and disabled access to the Gallery and studio.