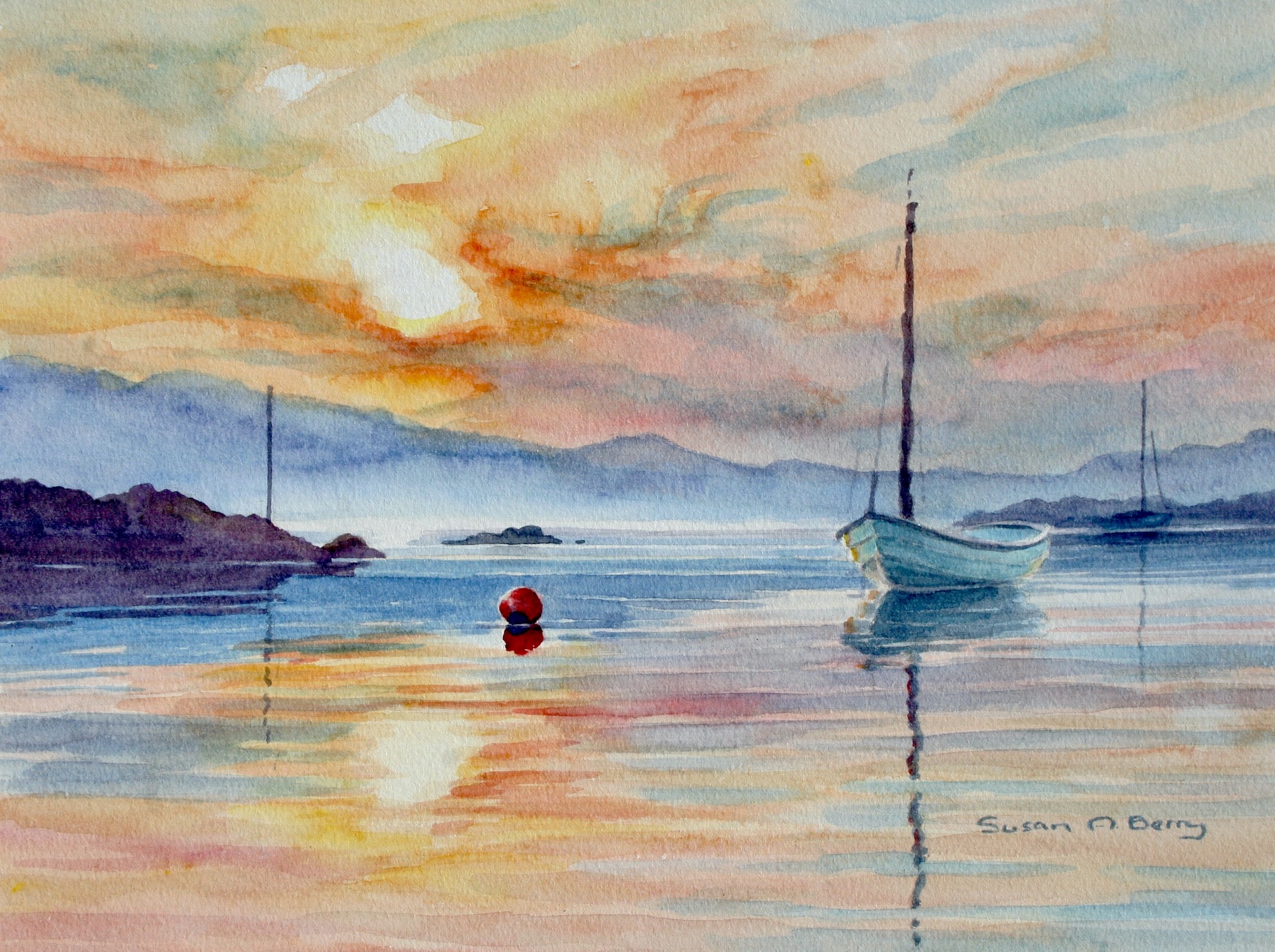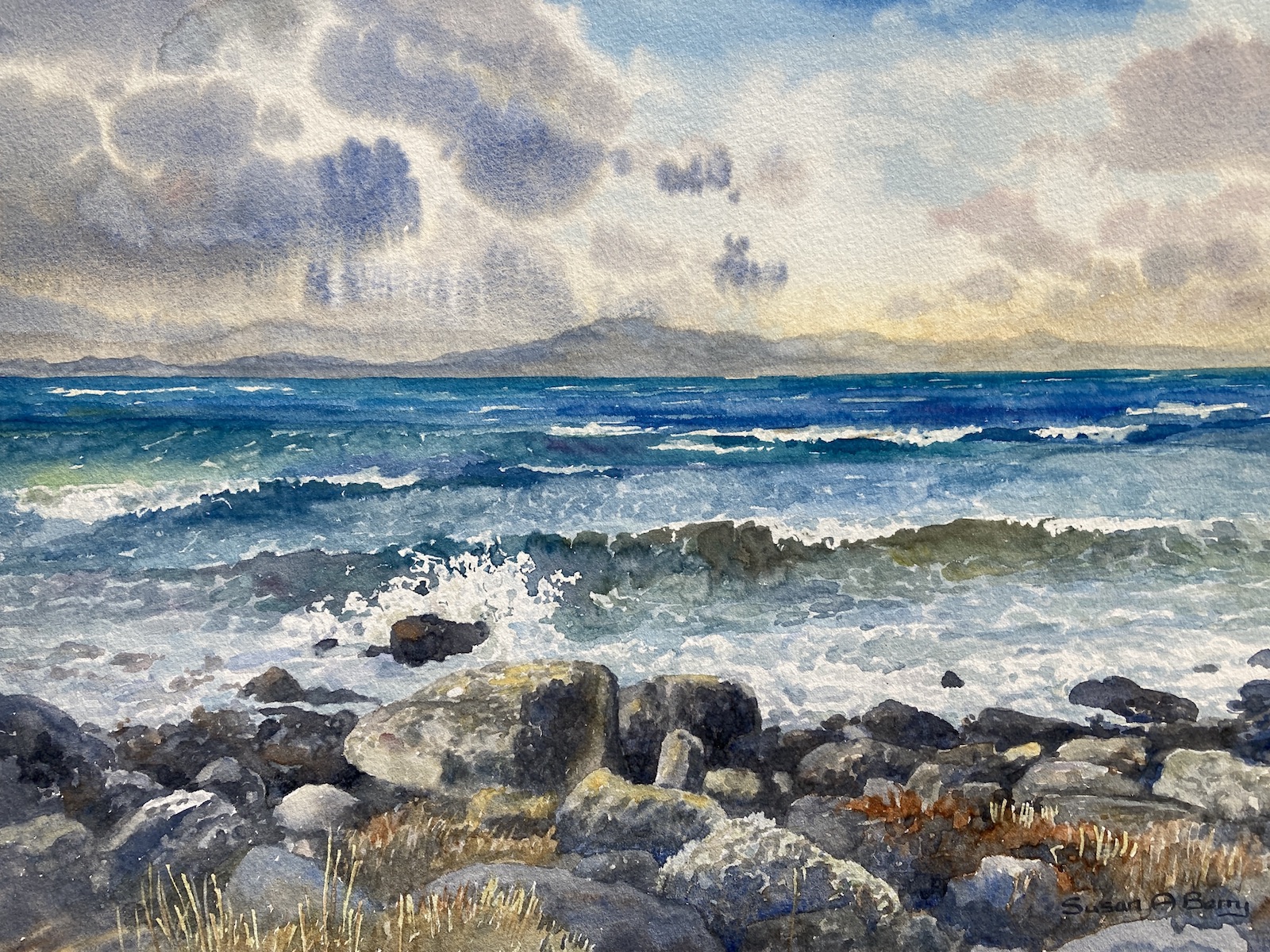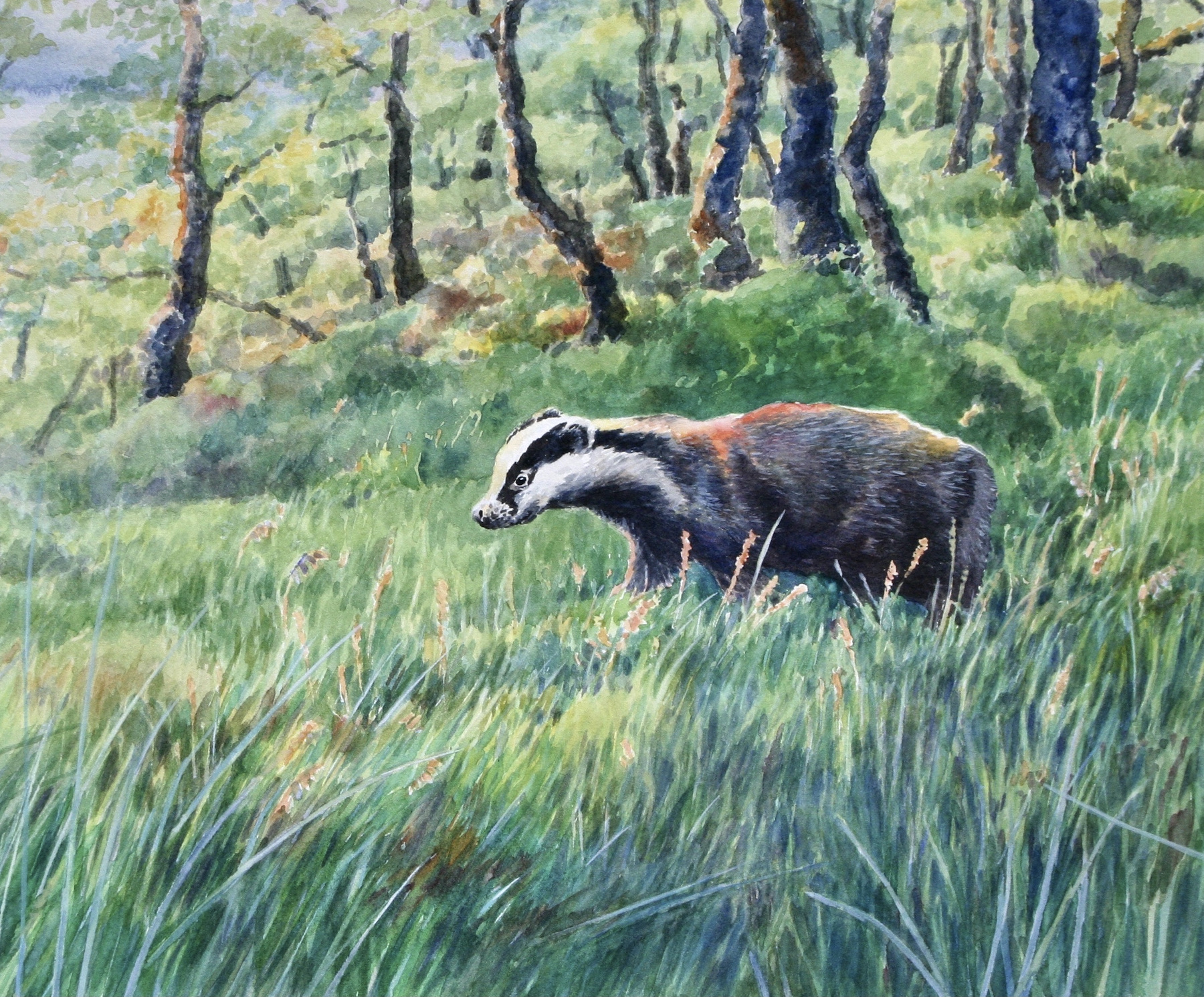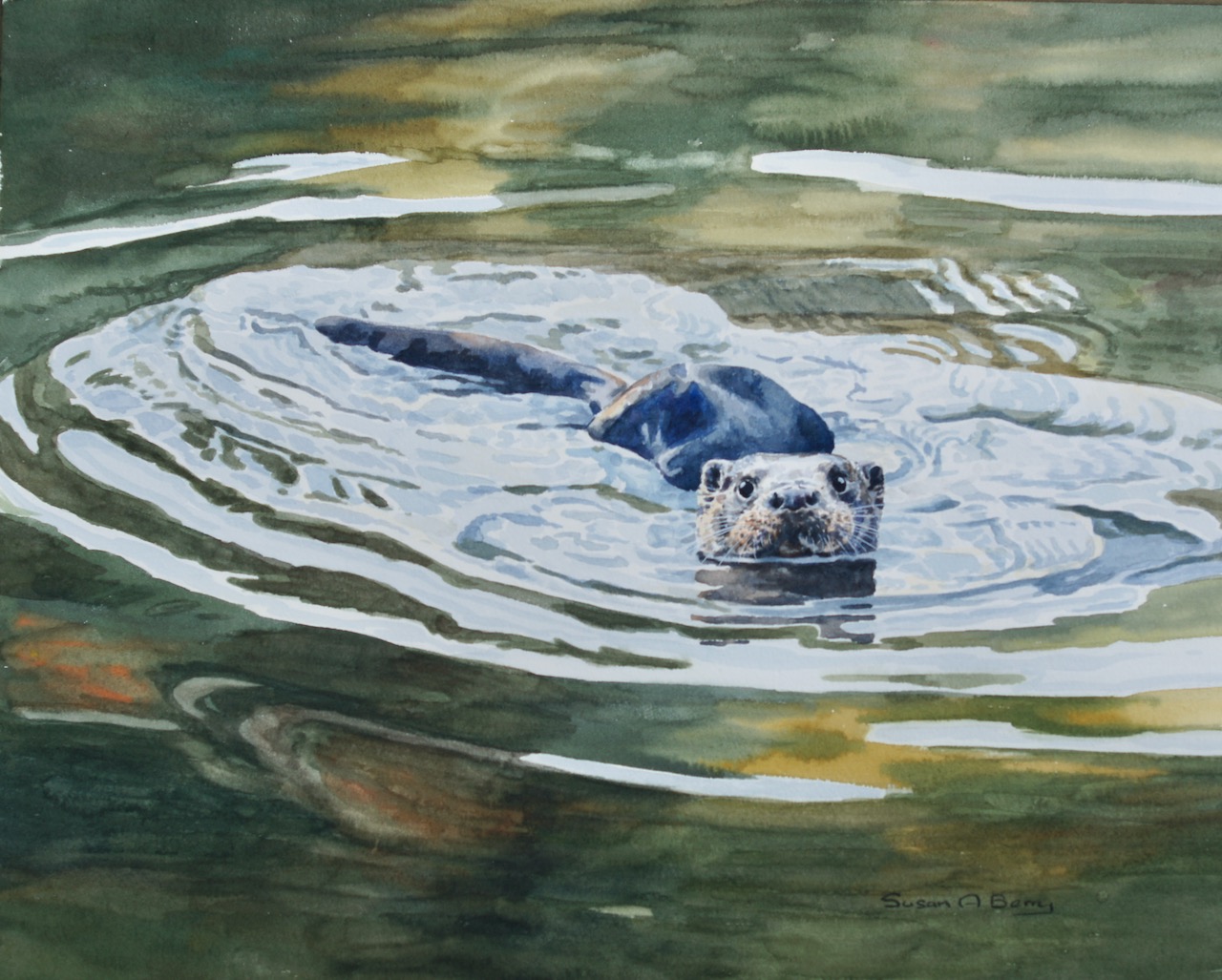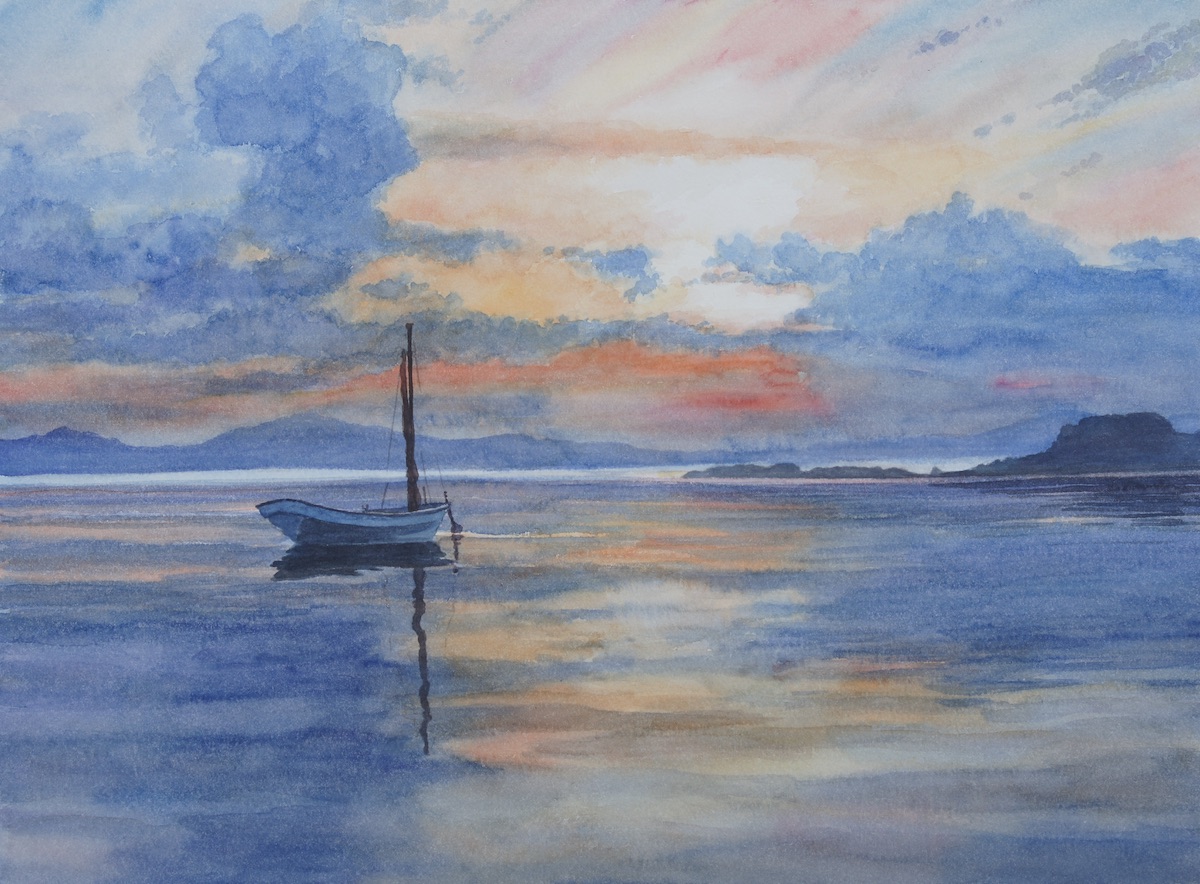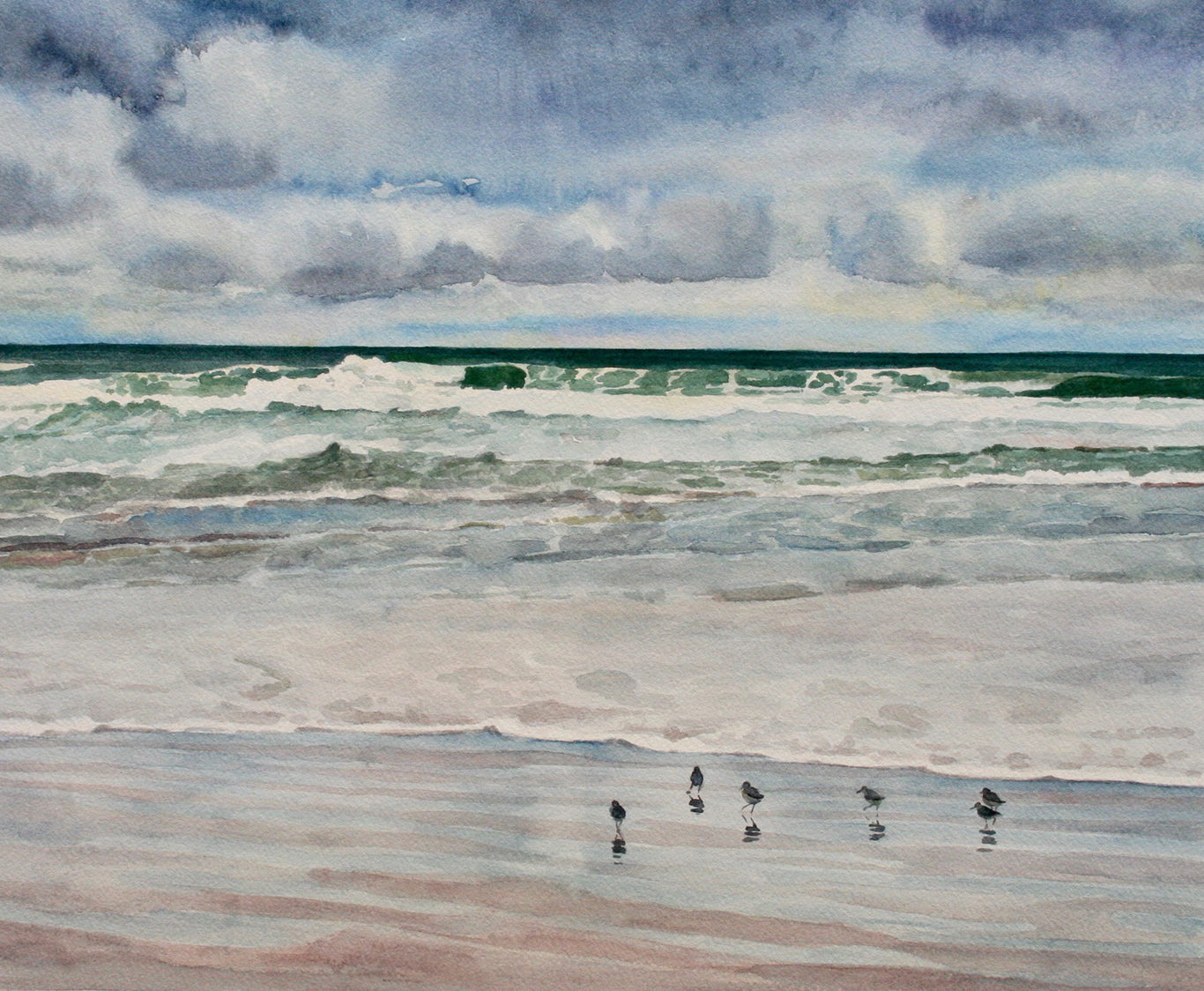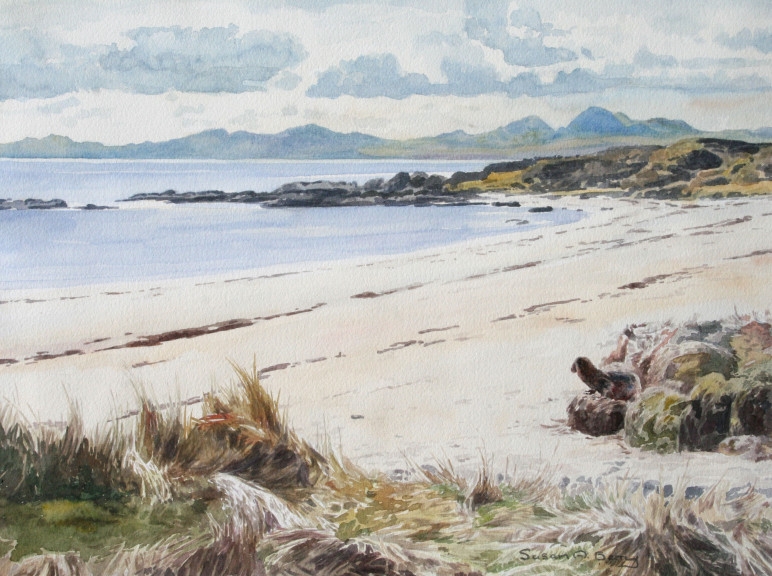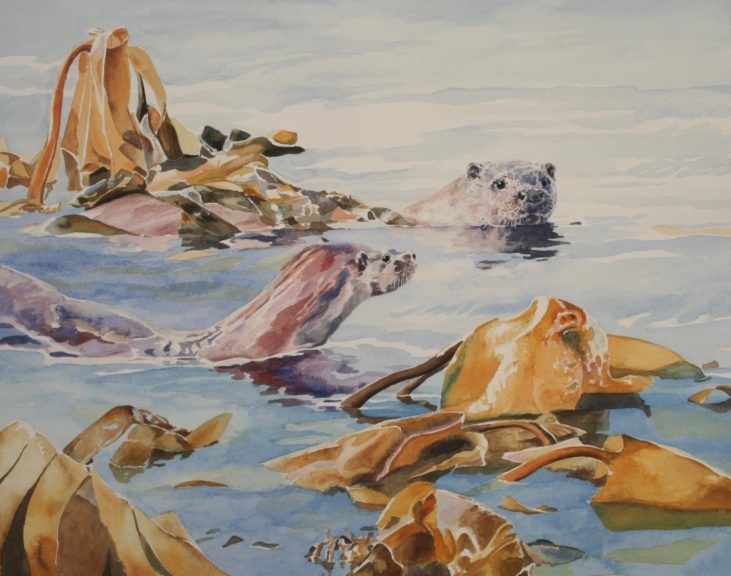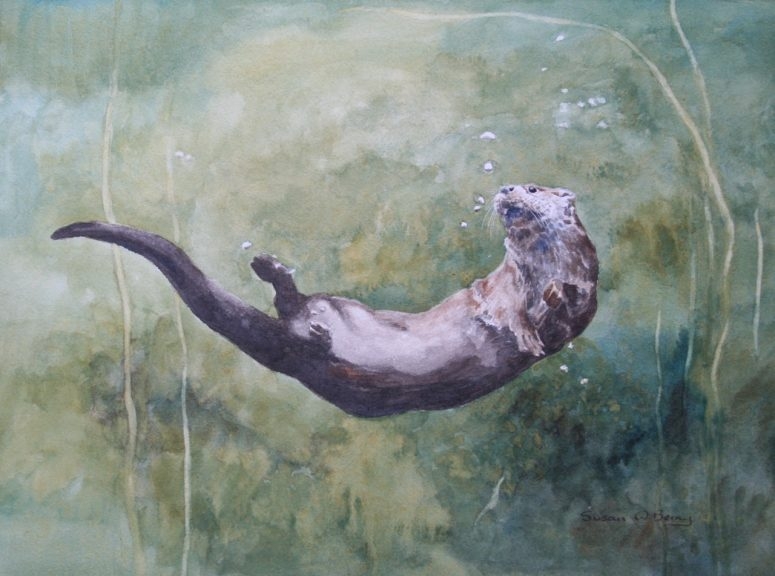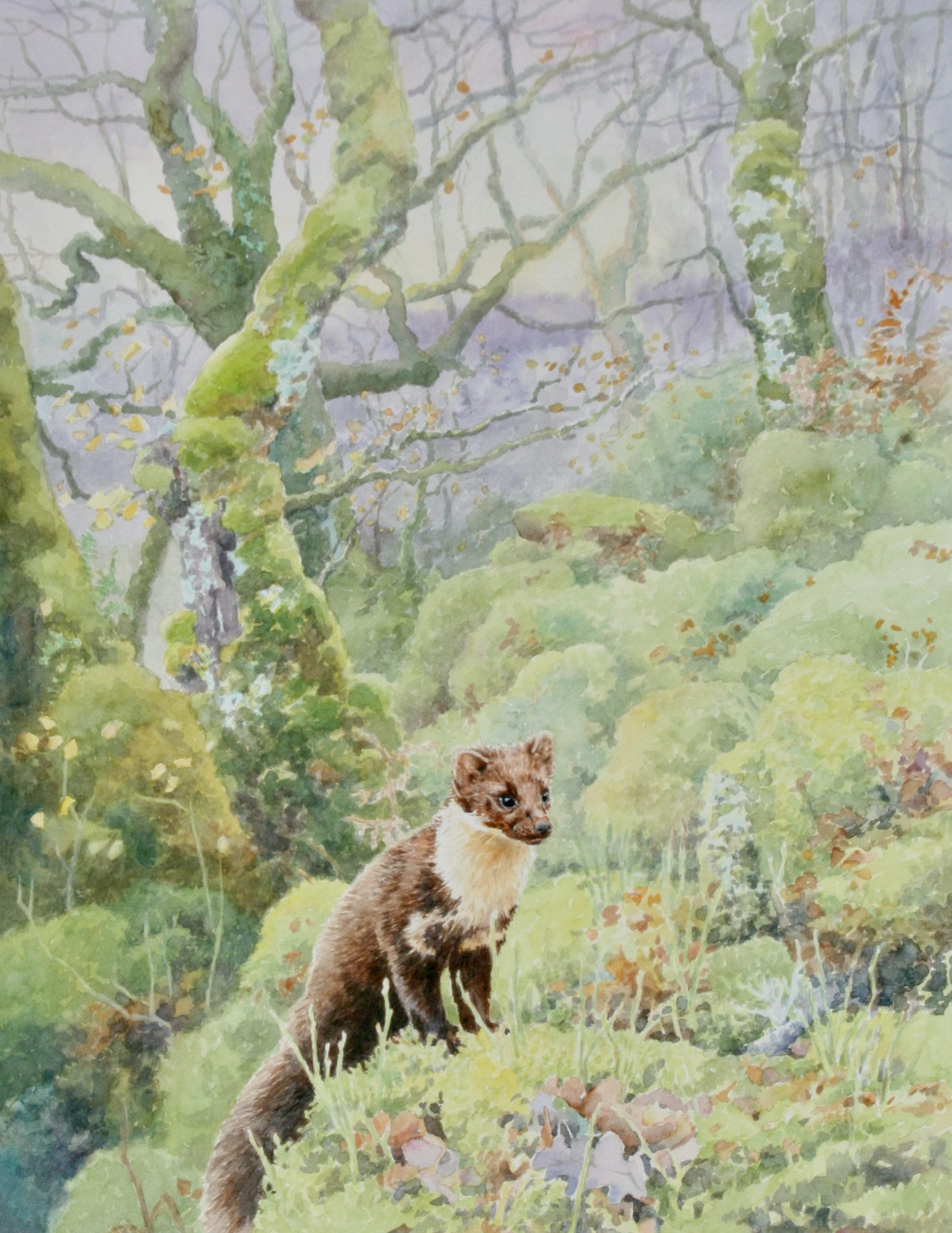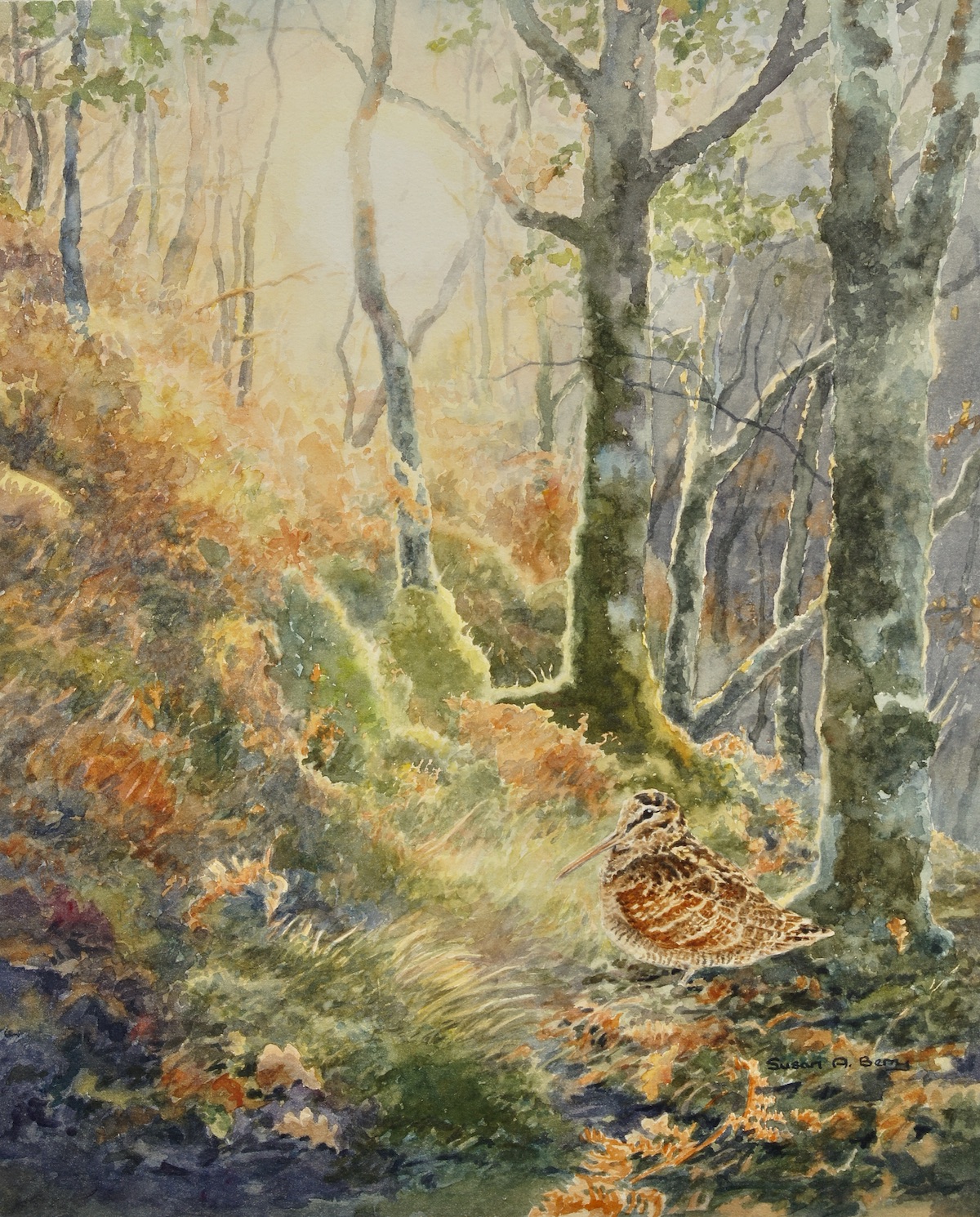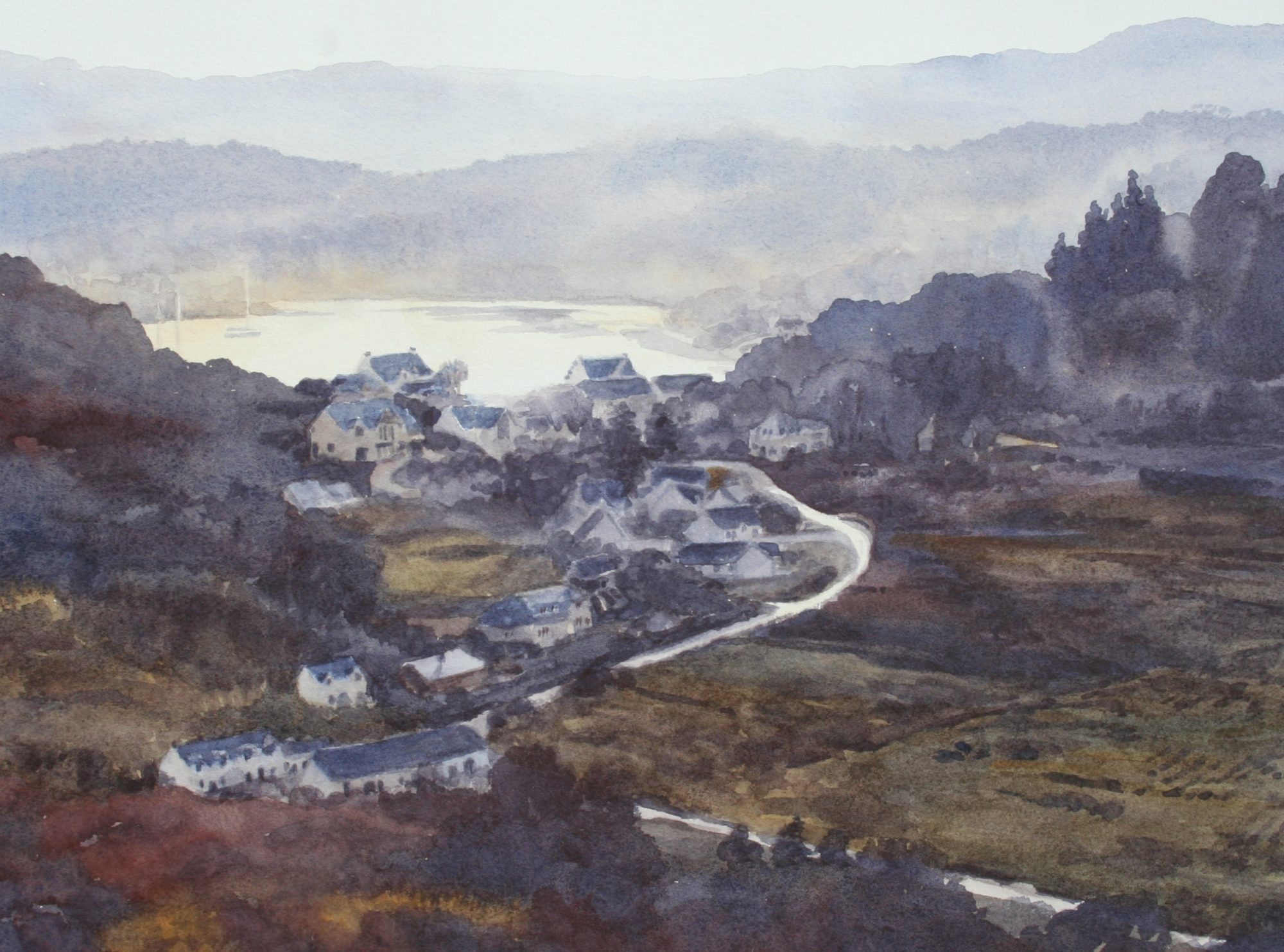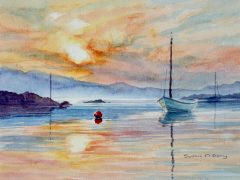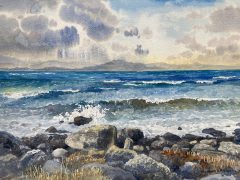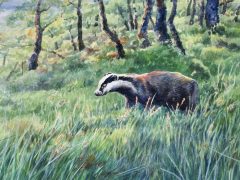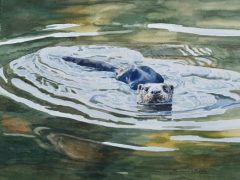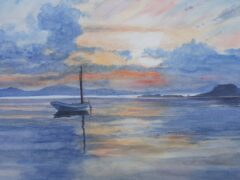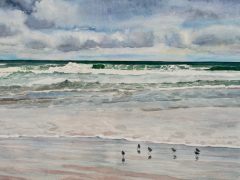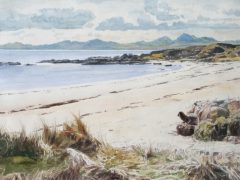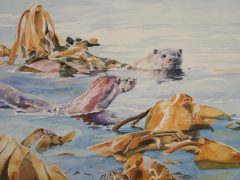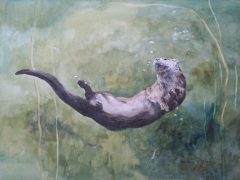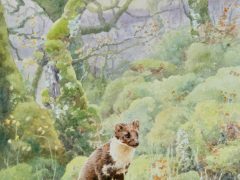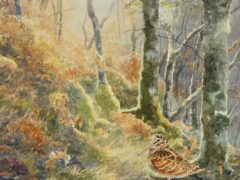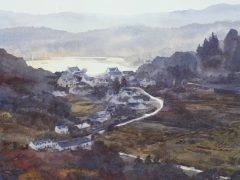 Paintings and Prints of water and shore, woods and knaps.
From my home studio I can wander down to the tideline in the calm of the last light of day and maybe meet an otter. Sometimes I might want to feel the strength of a storm, dramatically lit for an instant or turn up into the shelter and magic of the ancient rain forests.
These experiences and meetings with wildlife might trigger a painting.
Visit my gallery and studio to see how the work is going.
You will be able to choose from framed original paintings or mounted and framed prints.
Karswick House, Tayvallich, Lochgilphead, Scotland PA31 8PN
Open Studios 2022 opening
Saturday 20 to Sunday 21 August
Friday 26 to Monday 29 August
By appointment at other times
Half way round Tayvallich bay, turn right at Carsaig sign.
Just before the sea you will see a white house with red doors on the left.
There is parking in the driveway and disabled access to the Gallery and studio.