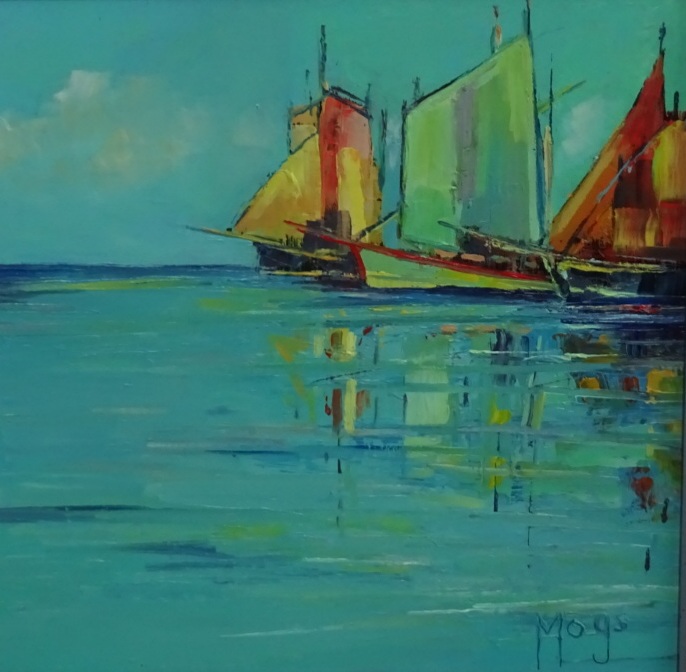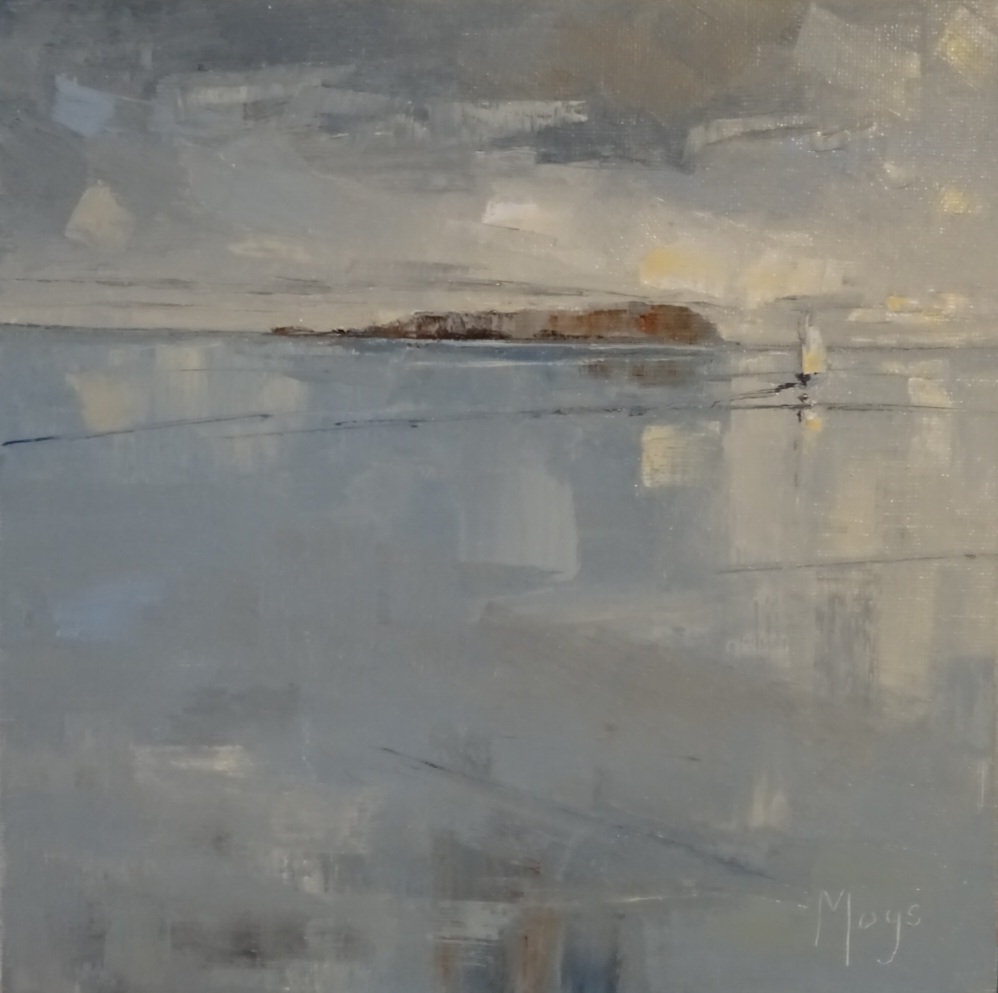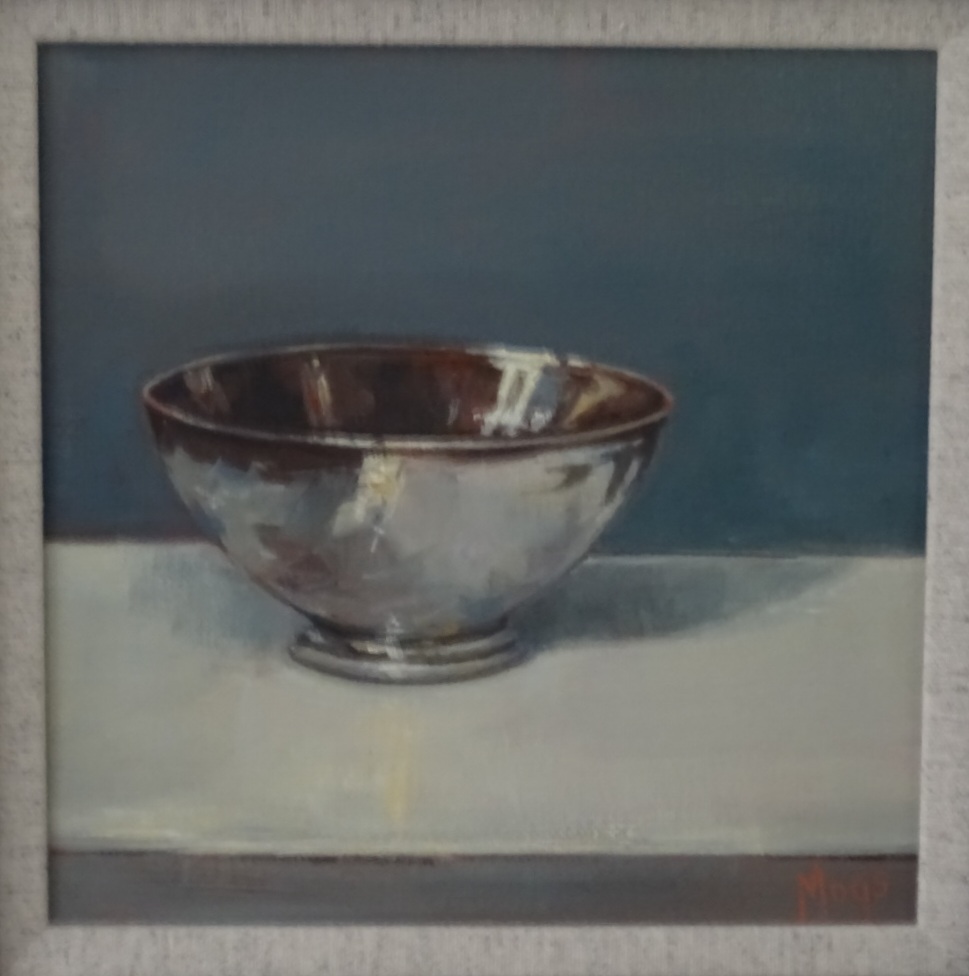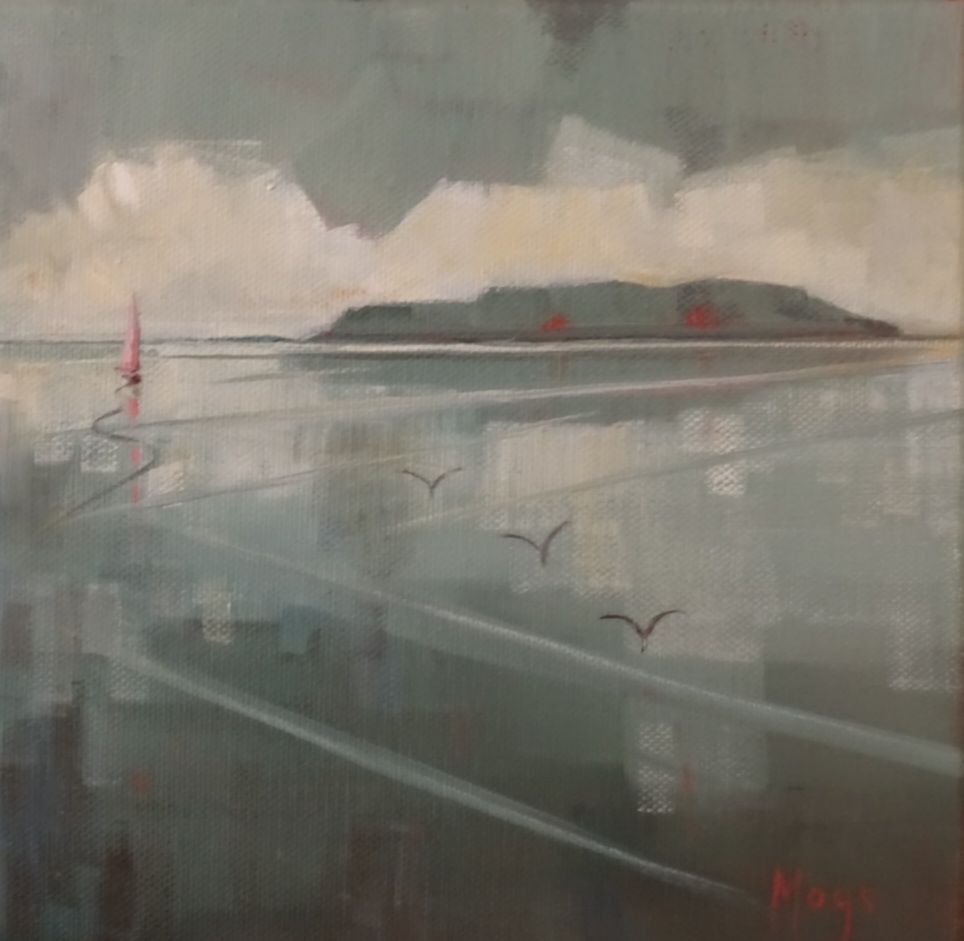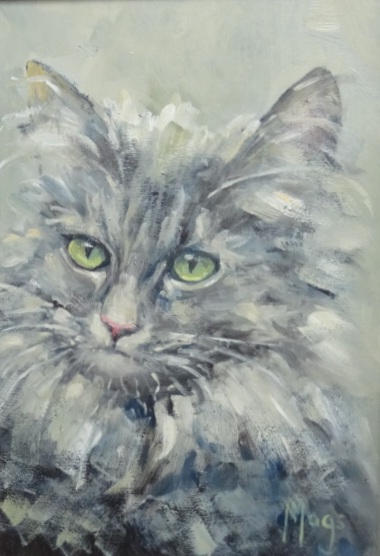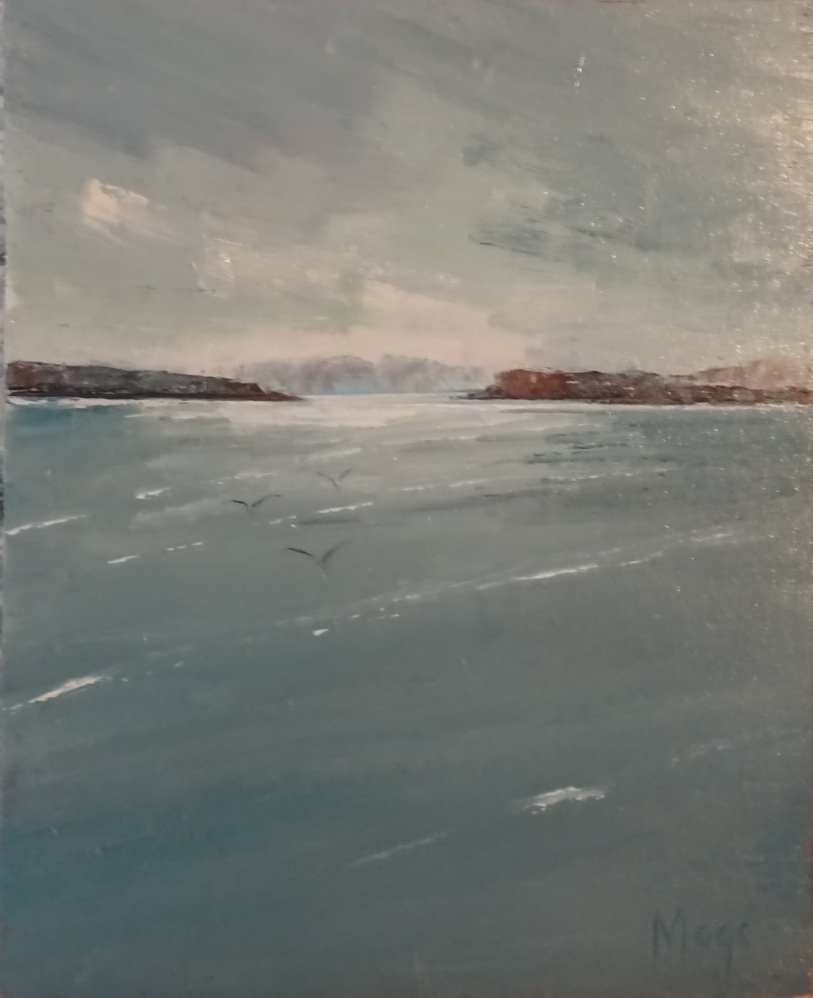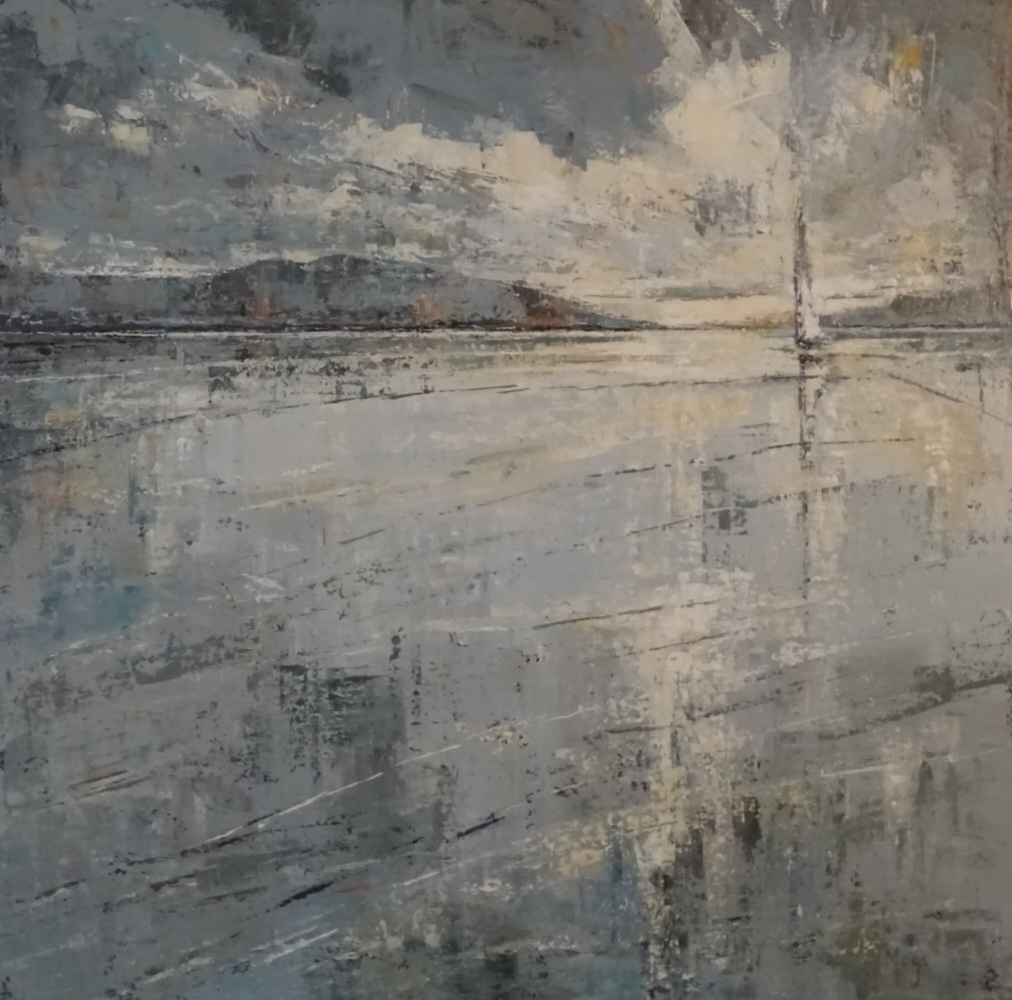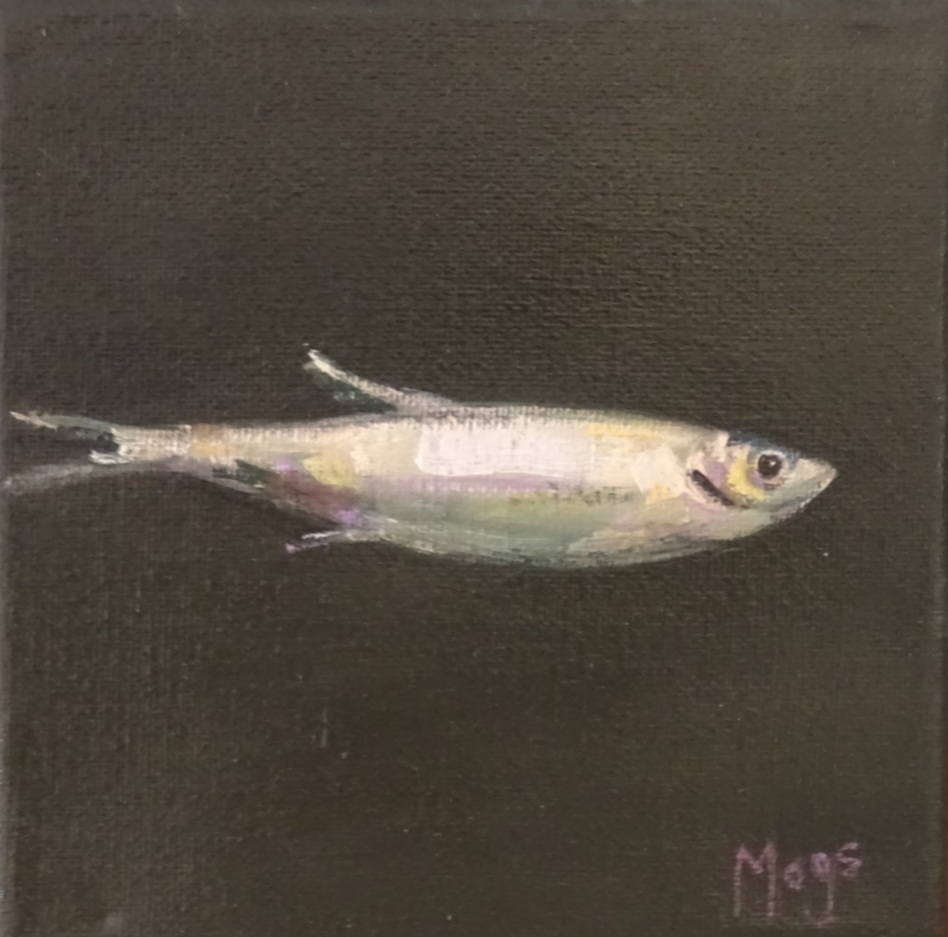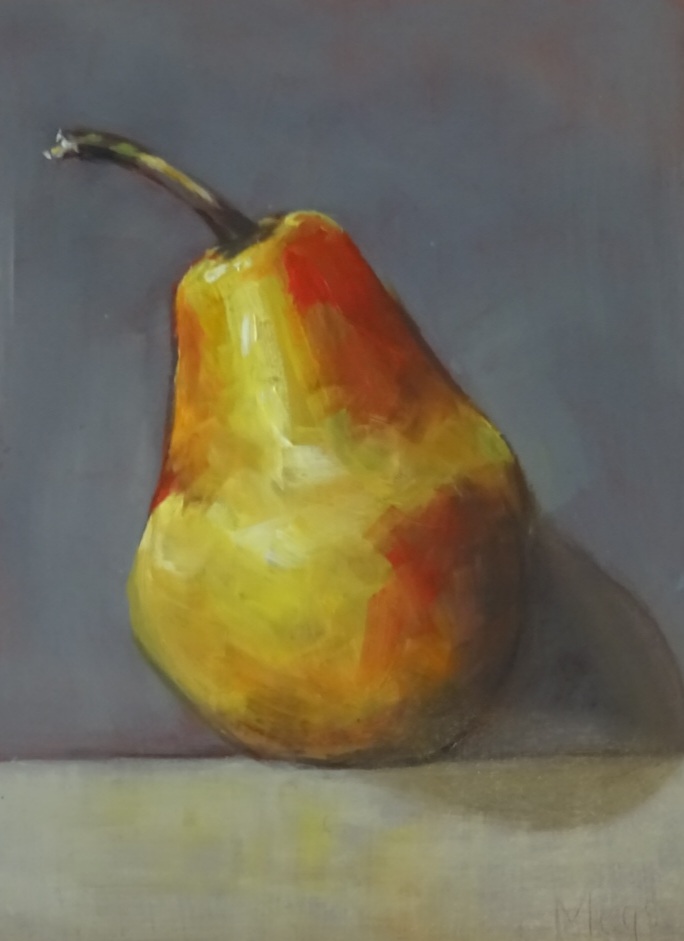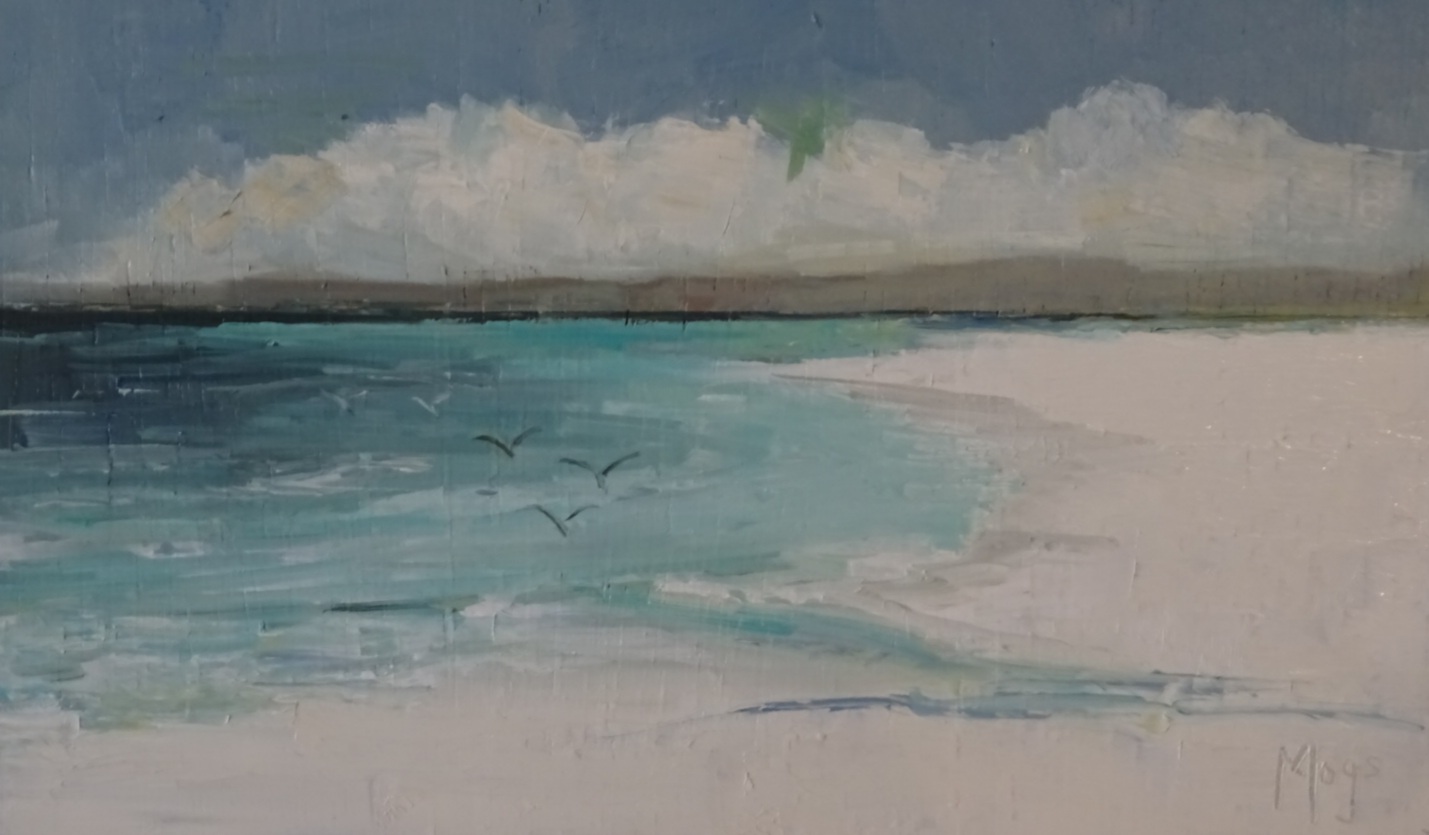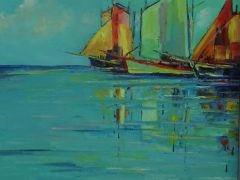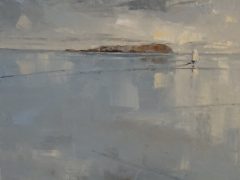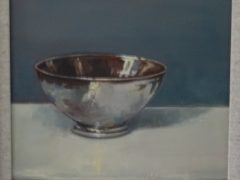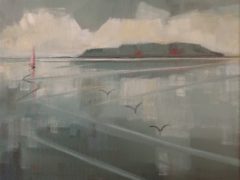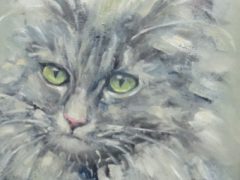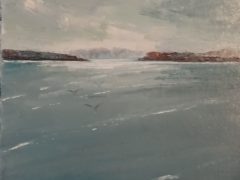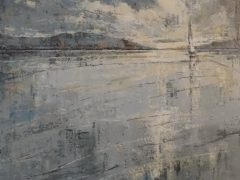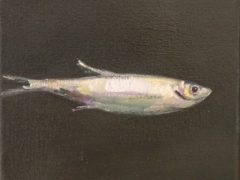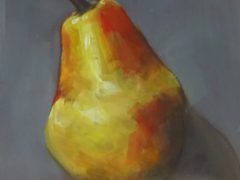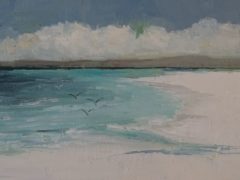 I have a lot of new works in my studio this year – Scottish seascapes, seasonal flowers in silver jugs and my most recent fun experiments of cats and dogs.
I have a range of sizes, prices for framed and unframed works. My studio is located just off the main road (A816) 10 mins south of Oban – I welcome everyone to pop in and have a look! I am also open throughout the year, by appointment – you can reach me on 0775741617.
I paint under my nickname, 'Mogs'. I have always had a passion for art. I read History of Art at Edinburgh University and graduated with an MA in 1980. I try and paint most days and I enjoy experimenting with styles and mediums. I get inspired by something I see and then try and paint it . I love trying to capture the light on the hills and on the sea, and also the wonderful skies and sunsets we get here on the west.
Open Studios 2022 opening
Saturday 20 to Sunday 21 August
Friday 26 to Monday 29 August
By appointment at other times
My studio is open from 11am to 4pm from Saturday 20 to Sunday 21 August. I welcome appointments outwith this time – please call me on 07775741617.
The studio is at Barndromin Farm, six and a half miles south of Oban on the A816. The farm driveway is about 500 m south of the Knipoch Hotel and you will see the creamy white farmhouse set back off the road on the hillside overlooking the loch. My studio is in an old kitchen at the farmhouse. Drive up to the main house and it should be obvious! We will always be close by – if no one is around please honk your horn!