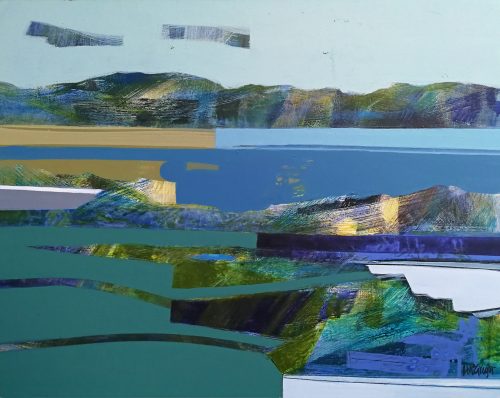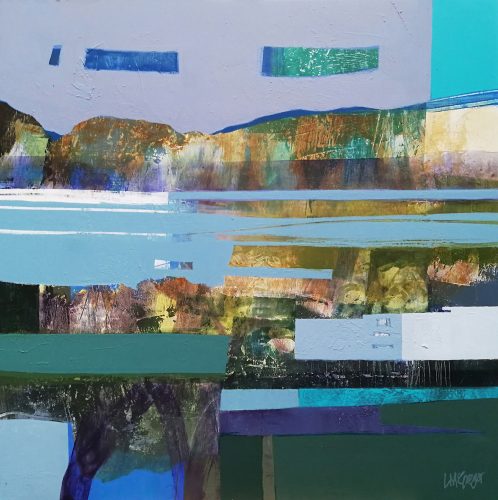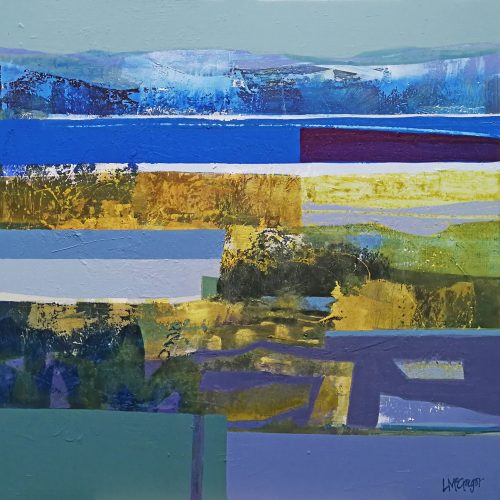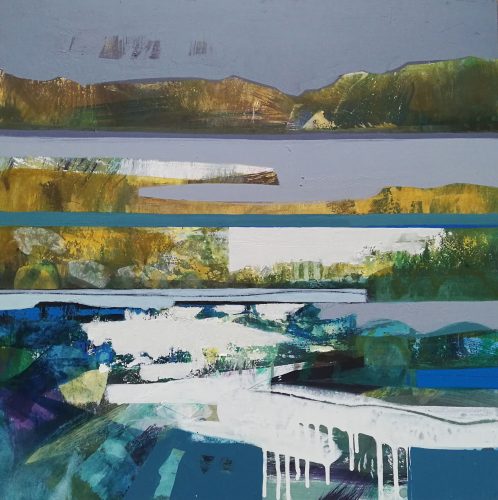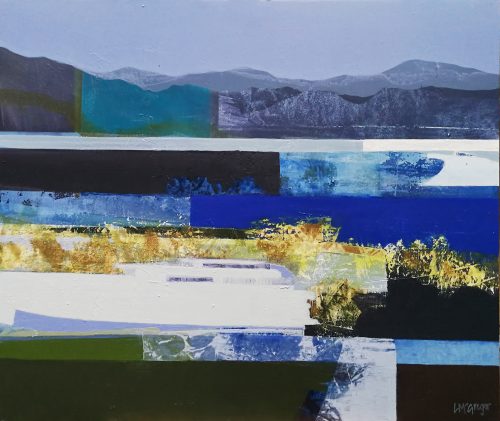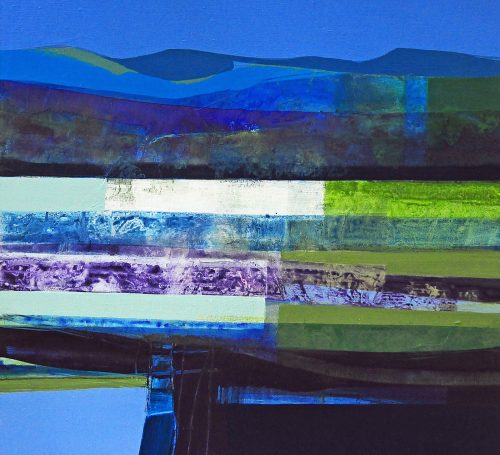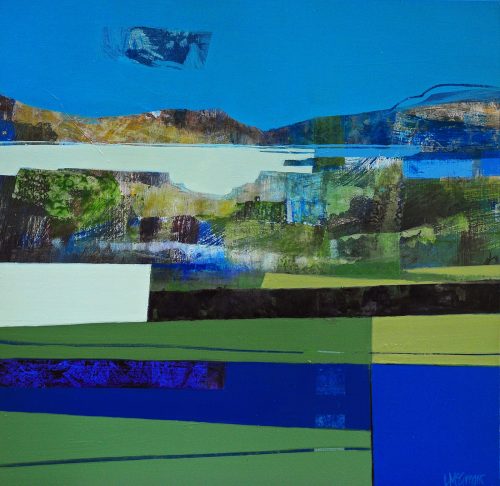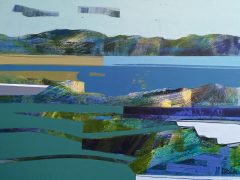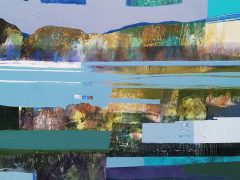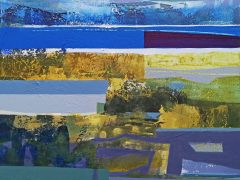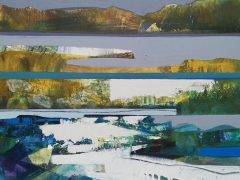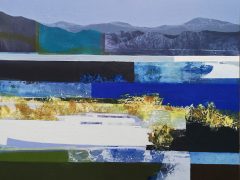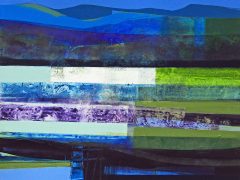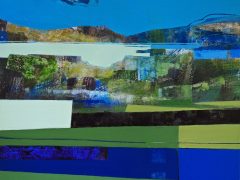 I trained at Edinburgh College of Art and was elected RSW in 2001. My work has been shown in galleries throughout the UK including The Scottish Gallery, Edinburgh; Heinzel Gallery, Aberdeen; Frames Contemporary Art Gallery, Perth; and Ardquin Fine Arts, Surrey. Paintings are held in a number of public collections including Robert Fleming Holdings Ltd, Edinburgh College of Art, Royal Bank of Scotland, National Trust for Scotland, Bank of Scotland, Scottish Arts Club, Royal College of Physicians and Eli Lilly Industries.
The source of my work is landscape in memory. I try to express my personal and emotional response to a particular place and time, using energetic overlayerings of colour and blocking out previous shapes and marks as I work. Initially I allow myself to be led by the paint and marks, then later take control of the medium without losing the initial immediacy.
My studio overlooks Loch Awe.