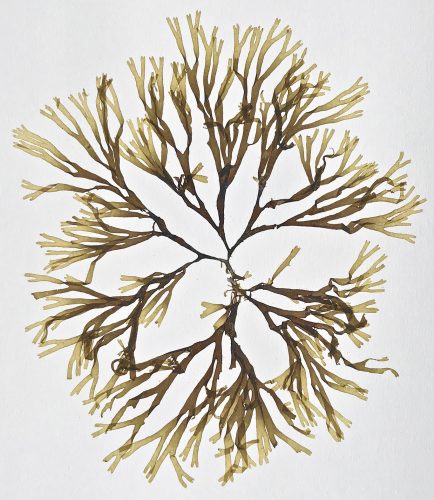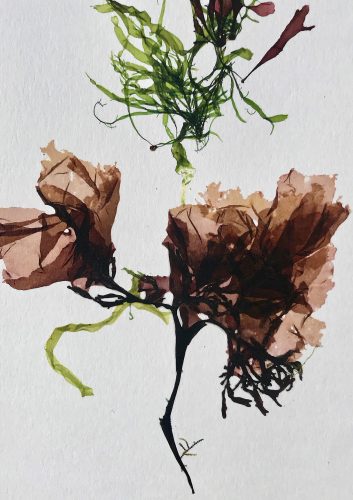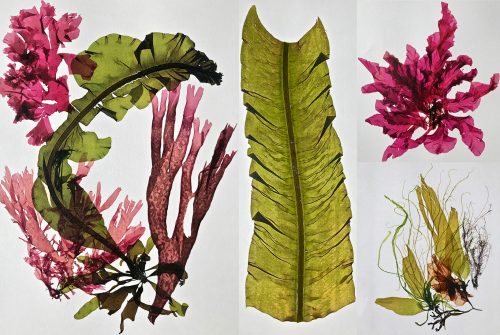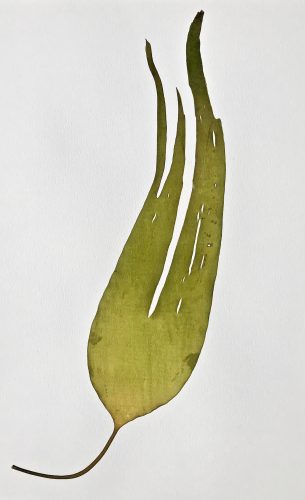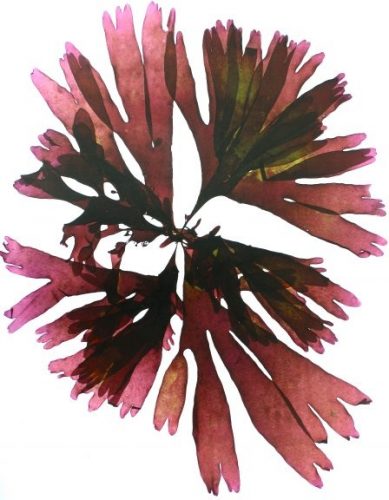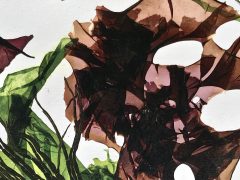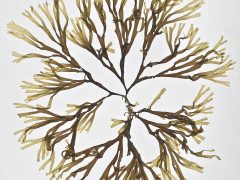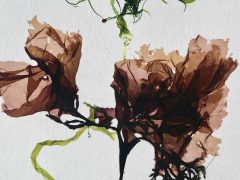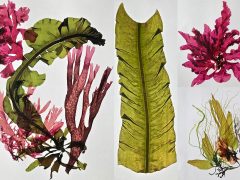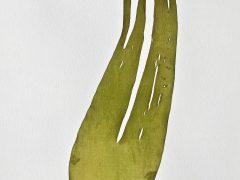 As a year-round snorkeller and swimmer in the beautiful Sound of Jura I am fascinated by the realm of seaweed beneath me. I see it as secret and unexpected treasure – underwater kelp forests and ocean meadows gracefully riding the ebb and flow of the tides. Diving for eye-catching specimens, I then collage,arrange and press them into artwork to capture their exquisite colour and diverse and extraordinary forms.
Open Studios 2020 opening
Friday 21 to Monday 24 August
Saturday 29 to Sunday 30 August
By appointment at other times
Turn right in the middle of Tayvallich towards Carsaig. When you reach the sea at Carsaig Green, please park here if driving since space is limited beyond this point. Facing the sea, turn to the right and walk along the road. After about 200 metres the road forks to the right uphill. Walk up to Sandwood, which is a white house with a large wooden balcony. It's about 300 metres from Carsaig Green and you will be rewarded with a spectacular view of the Sound of Jura! A flight of steps limits disabled access.