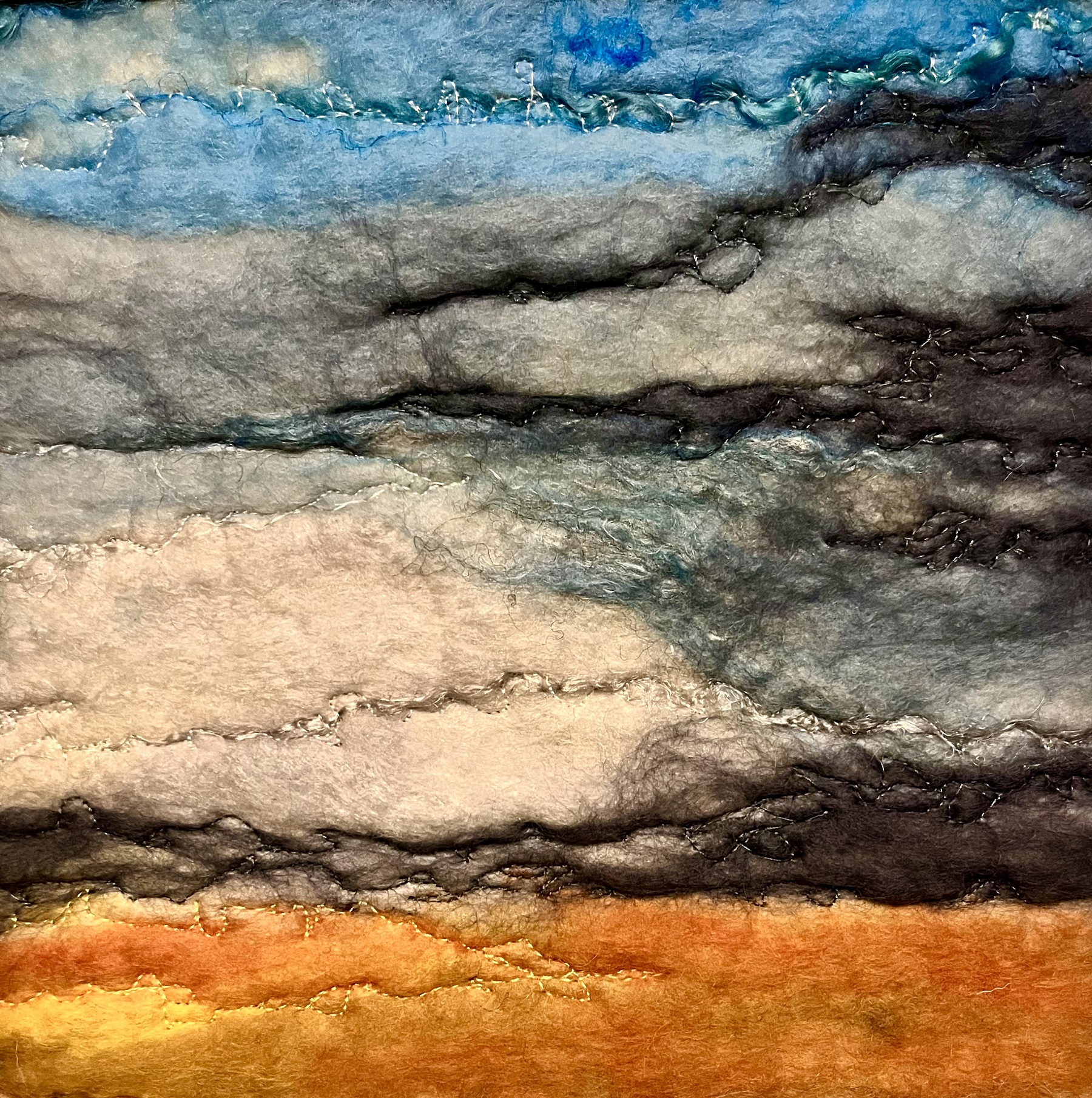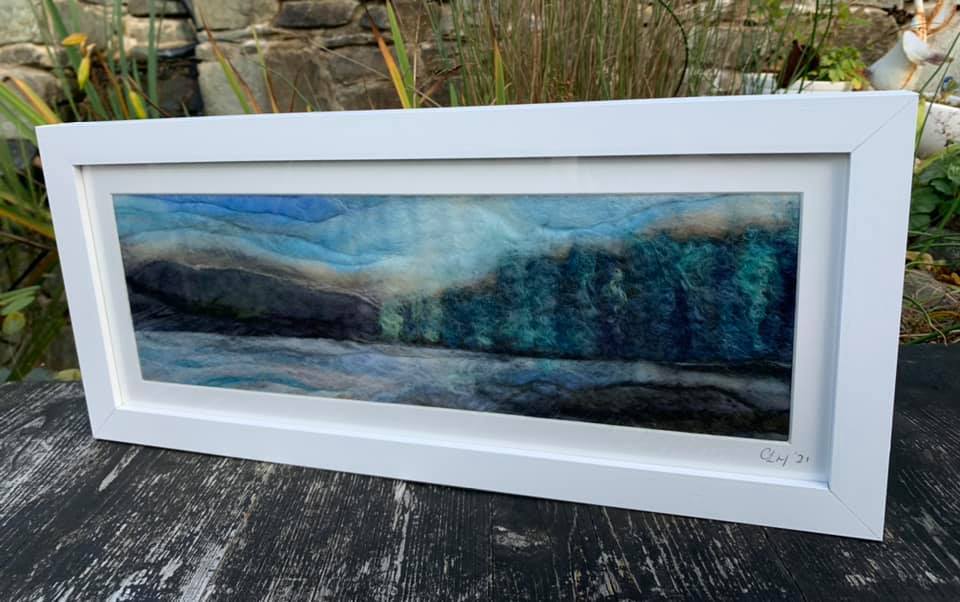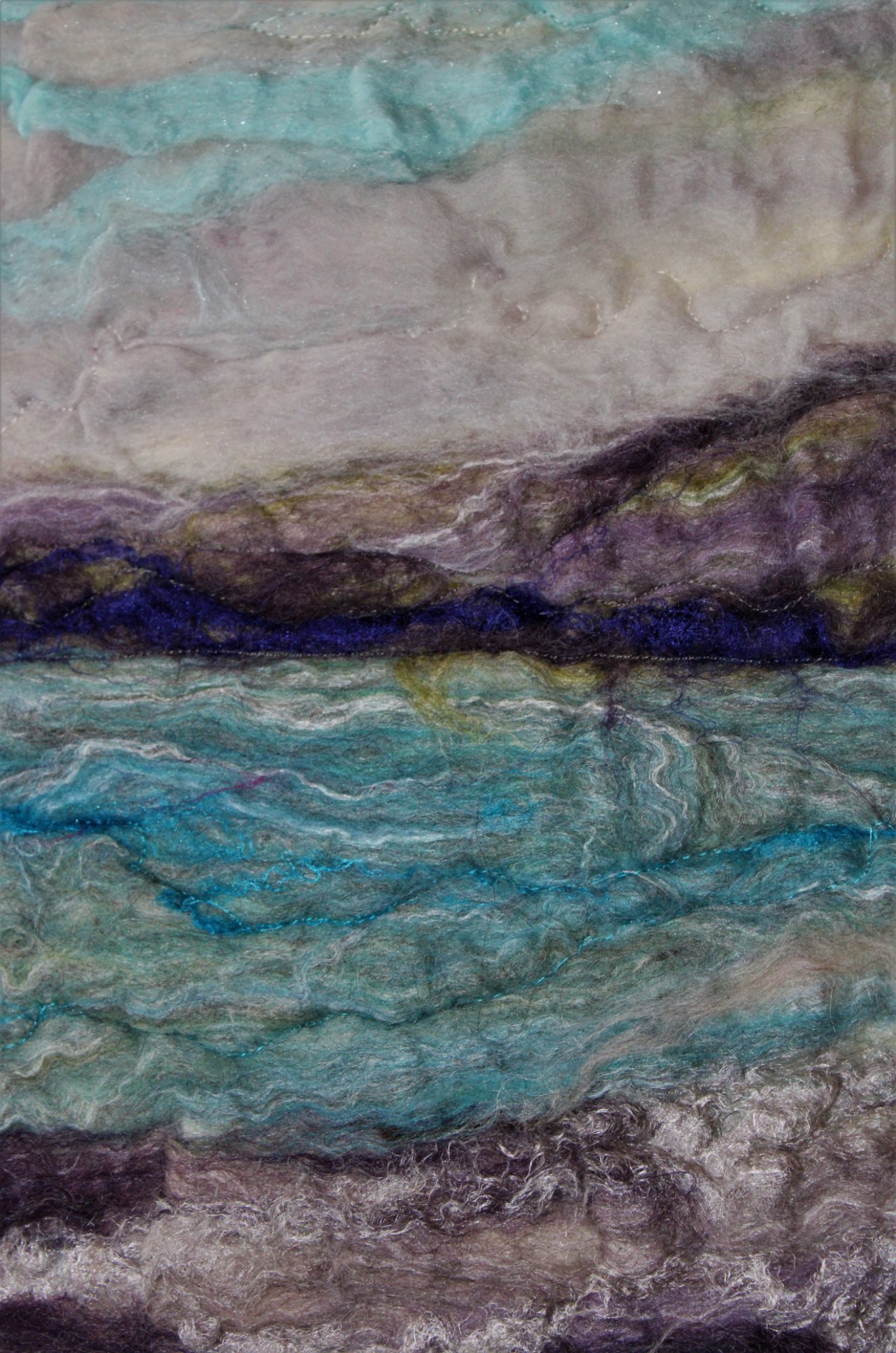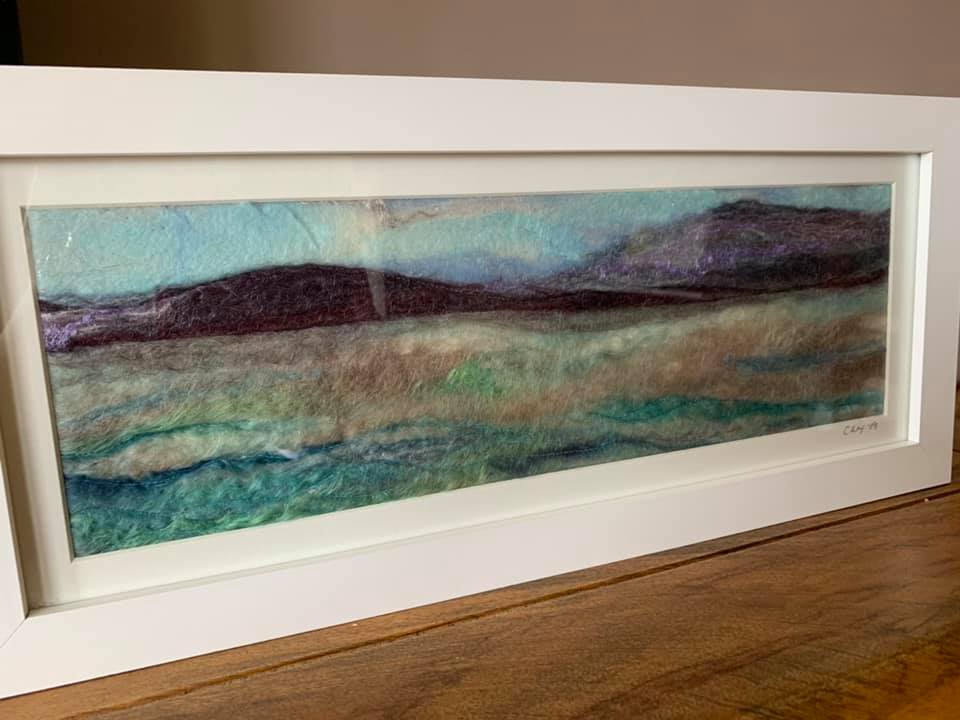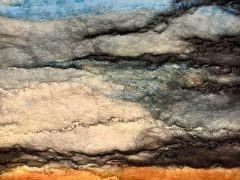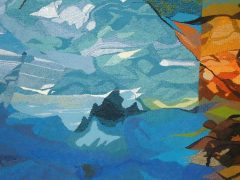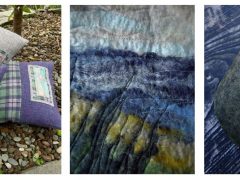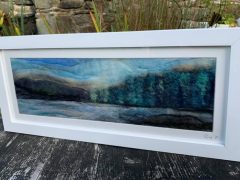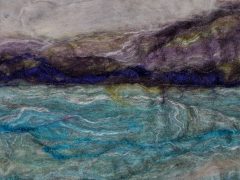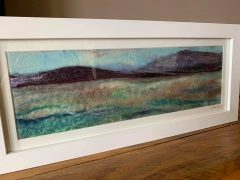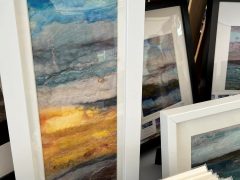 Working from her home in Lochgilphead, Cathleen uses a range of yarns and wool fibres, including her own hand-spun yarn, to create wet-felted pictures, woven tapestries and hand-woven fabrics inspired by the dramatic land and seascapes of Argyll.
The tactile process of working with yarn and wool fibres brings a true connection to the medium allowing Cathleen to capture her love of Argyll and the ever-changing light into a visual piece of work.
13 Fernoch Crescent, Argyll and Bute Council, Scotland PA31 8AE
Open Studios 2023 opening
Saturday 19 to Sunday 20 August
Friday 25 to Monday 28 August
Open at other times of year (contact for details)
On Friday 25th August and Monday 28th August the studio will be open between 5pm – 7pm.
Coming from the centre of Lochgilphead, turn left at the roundabout at the top of the street at the Parish Church, drive past the Coop on your right and then Jewsons on your left. Take the next right into Fernoch then take the second left. Continue up the hill until you reach a large speed bump. We are on the top side of the road next to the speed bump, you'll see red dots in the tree. You'll find us at the back of the house in a fab bell tent! Follow the red dots!