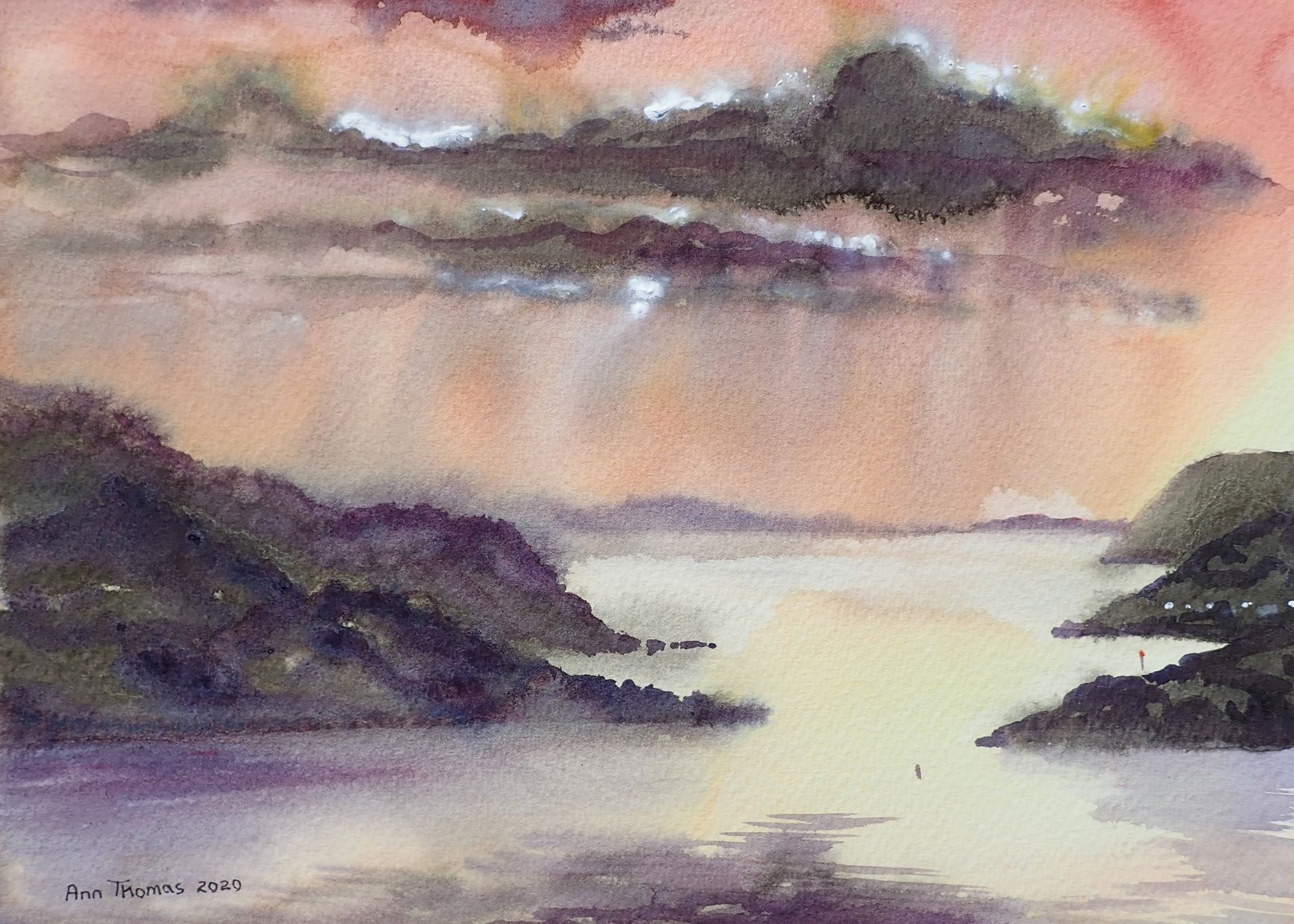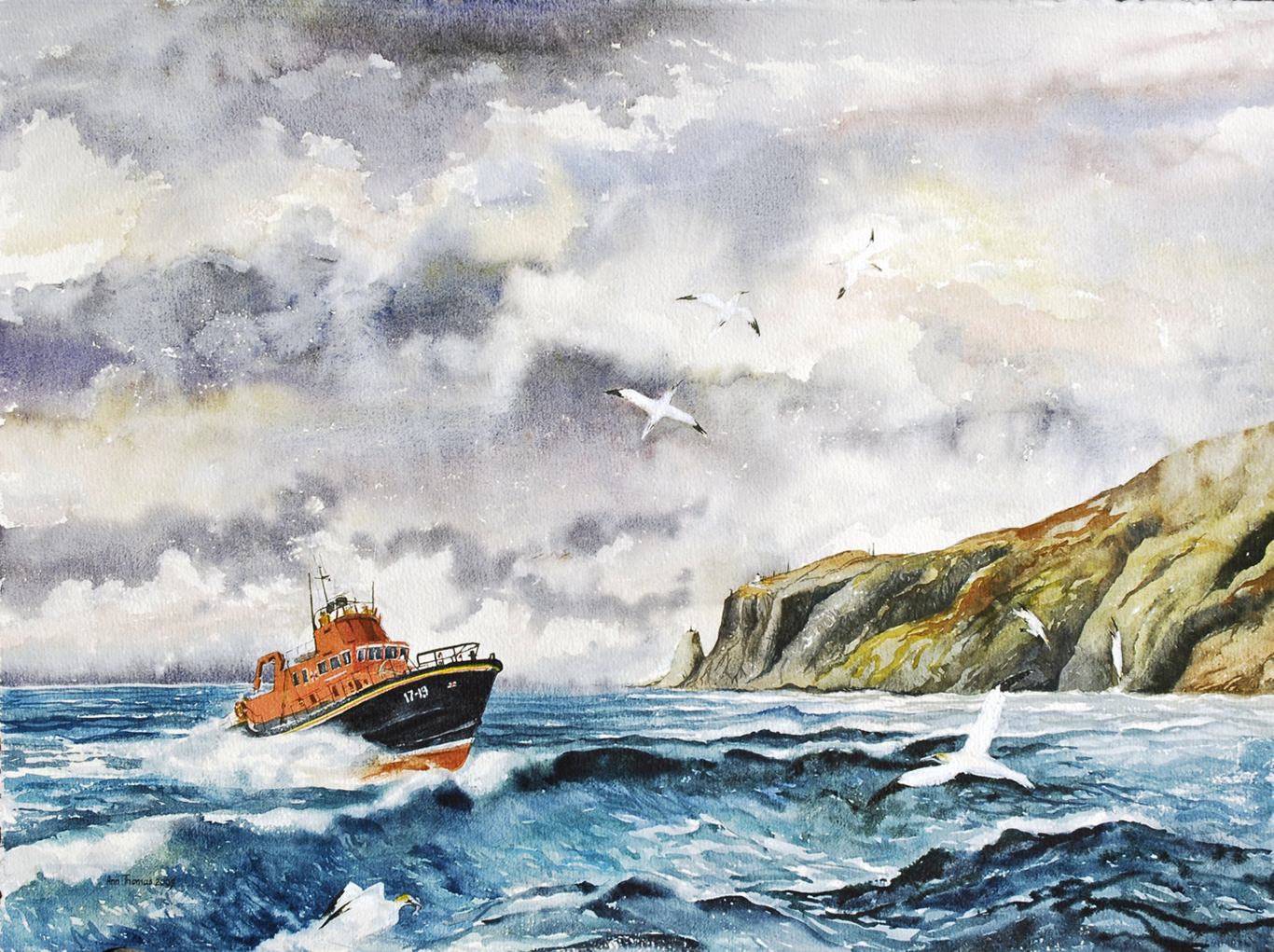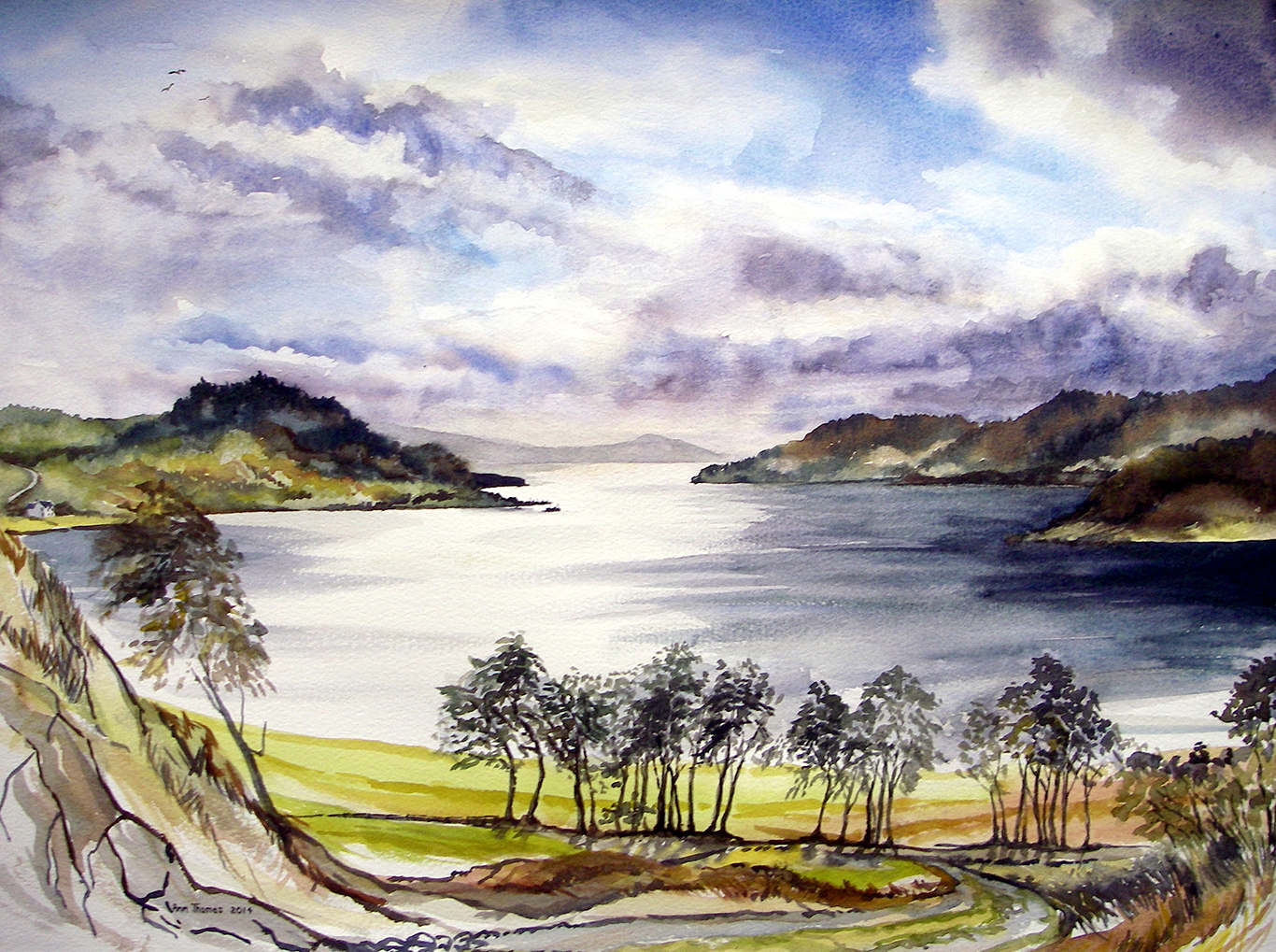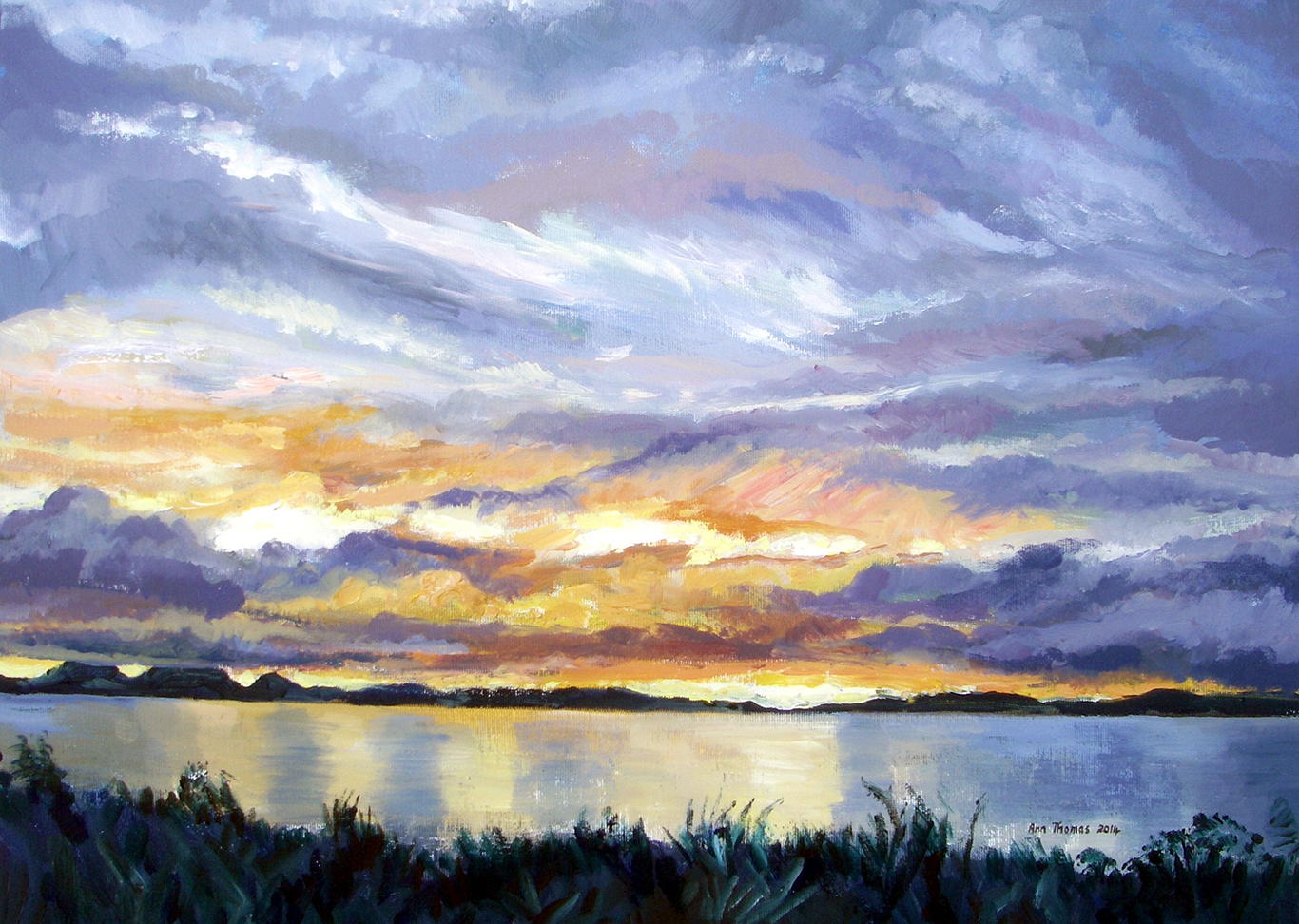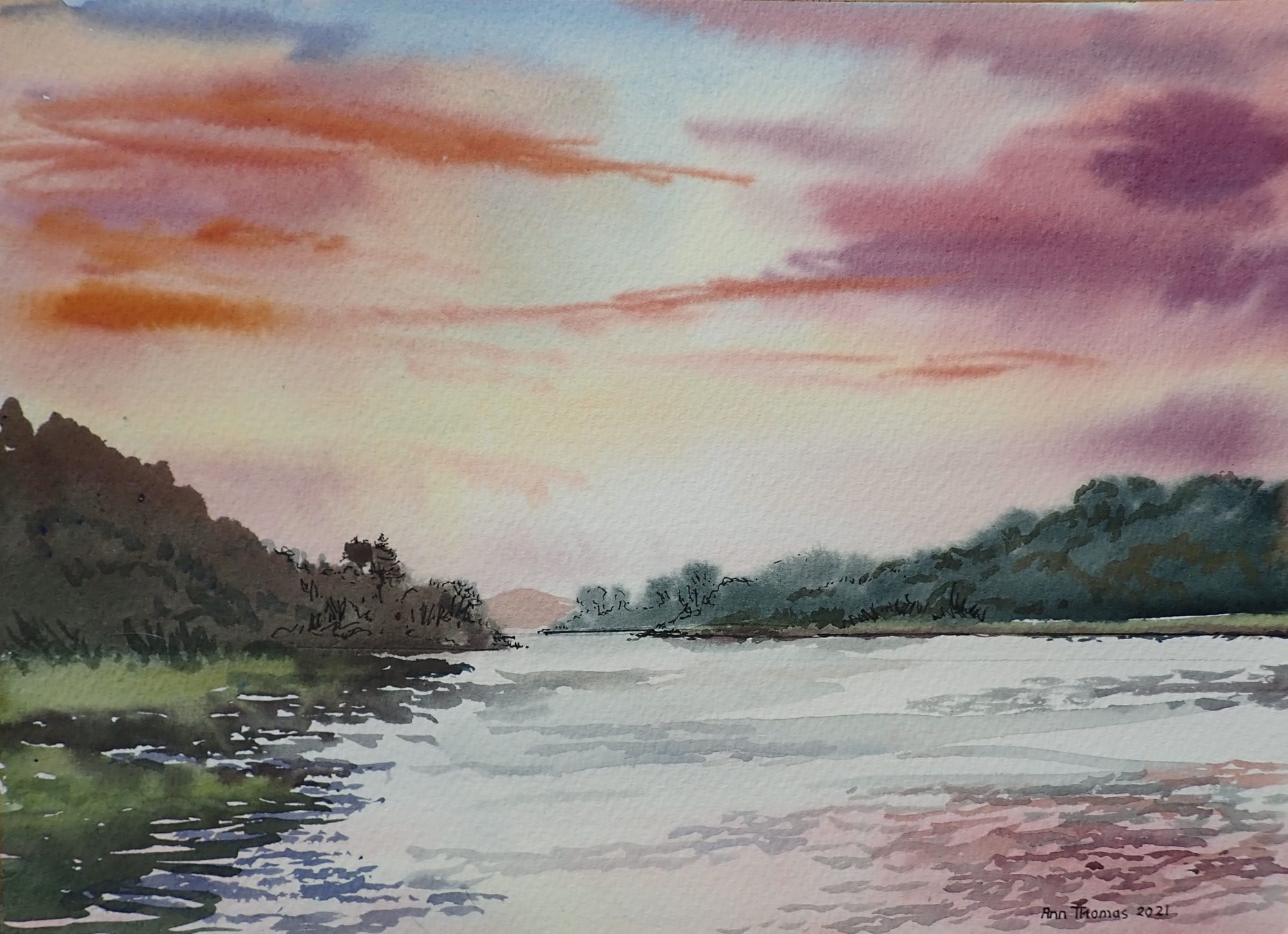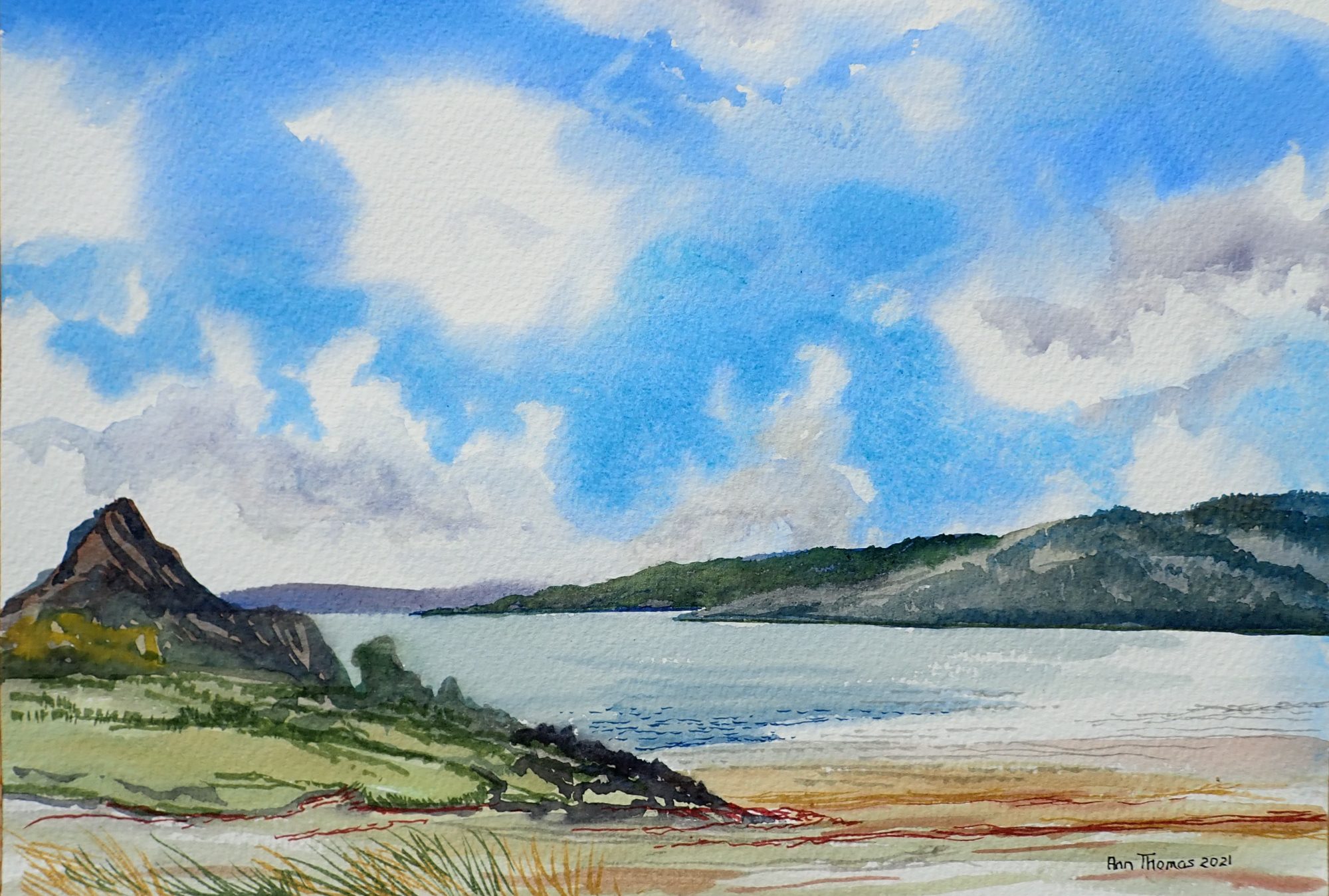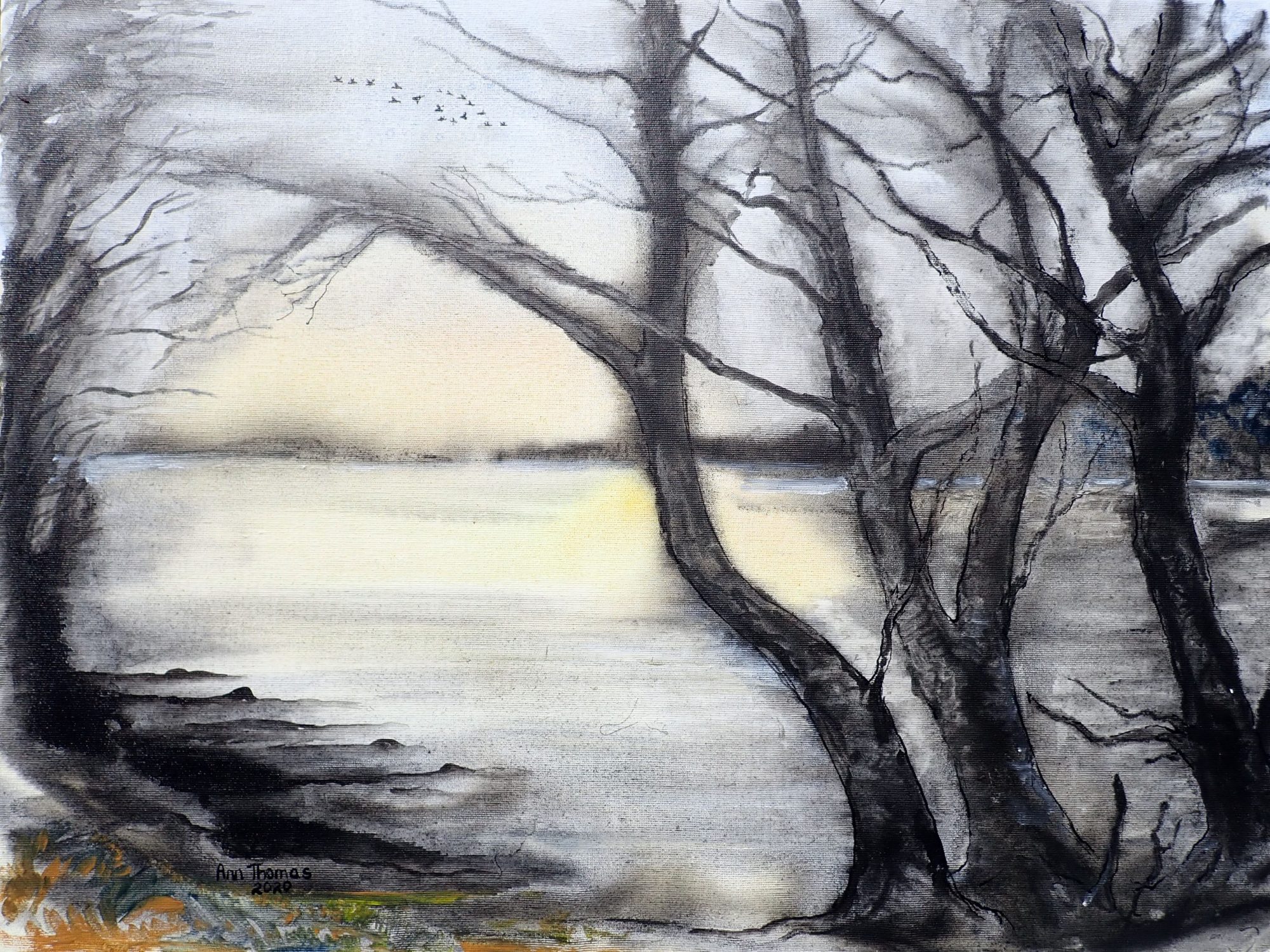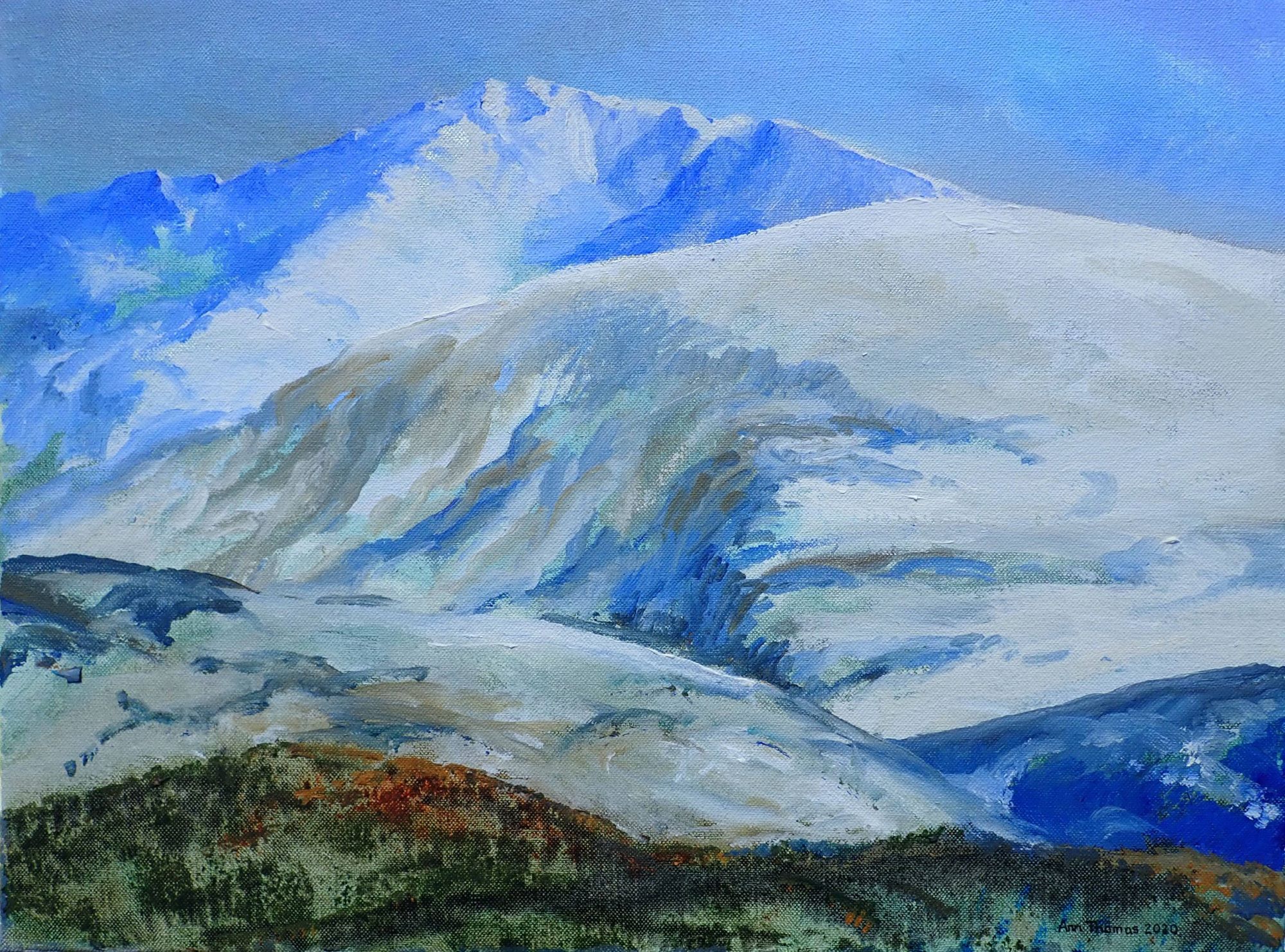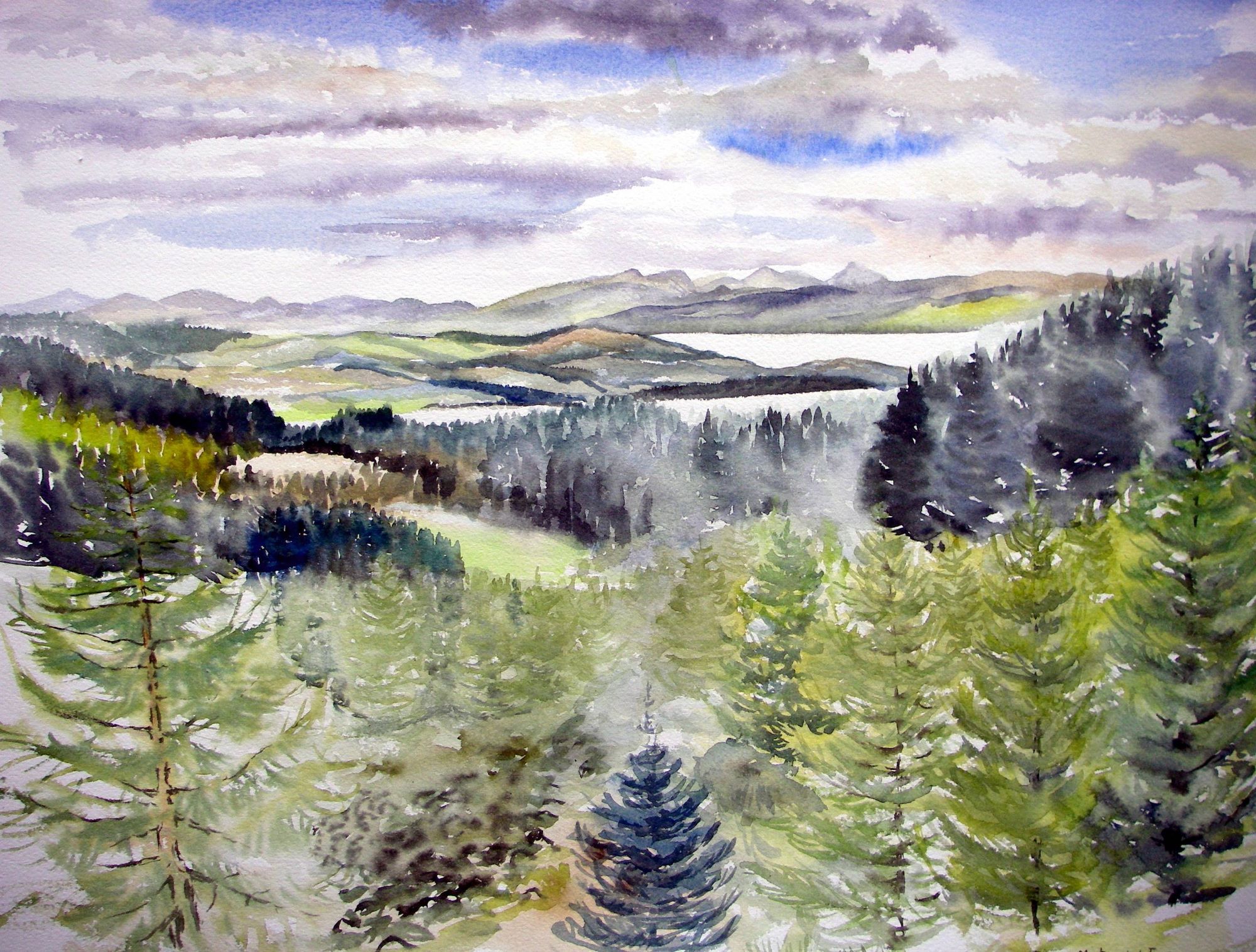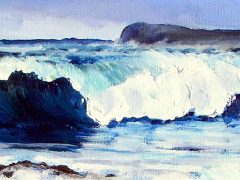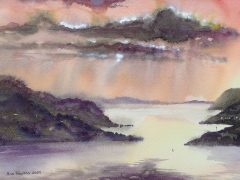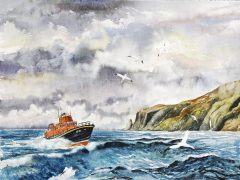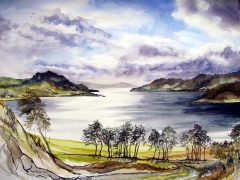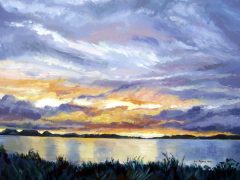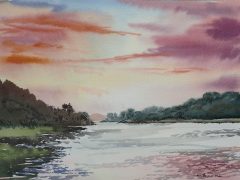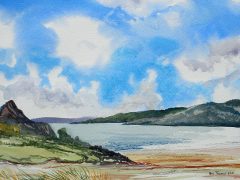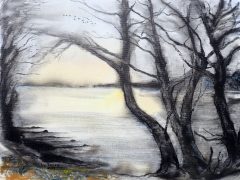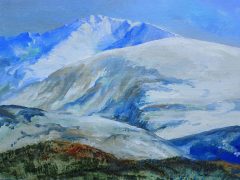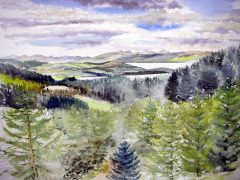 I specialise in watercolour, acrylic, oil and pen and ink drawings covering Scottish Wildlife, landscapes and architecture. I owned the Ann R Thomas Gallery in Tarbert for over 25 years which involved commissions covering many of the great buildings in Scotland such as Holyrood, Glamis, Castles and Houses on the Grand Tour, the National Trust for Scotland, Scottish Natural Heritage, Tourist Boards and the Forestry Commission.
The Old Library, Barmore Road, Tarbert, Scotland PA29 6TW
Open Studios 2022 opening
Saturday 20 to Sunday 21 August
Friday 26 to Monday 29 August
By appointment at other times
The Old Library can be found on Barmore Road between the Co-op and Victoria Hotel on the seafront near the centre of the busting village of Tarbert. Please note we accept visits by appointment at Harbour Heights outwith the Open Studios; please contact us for directions.